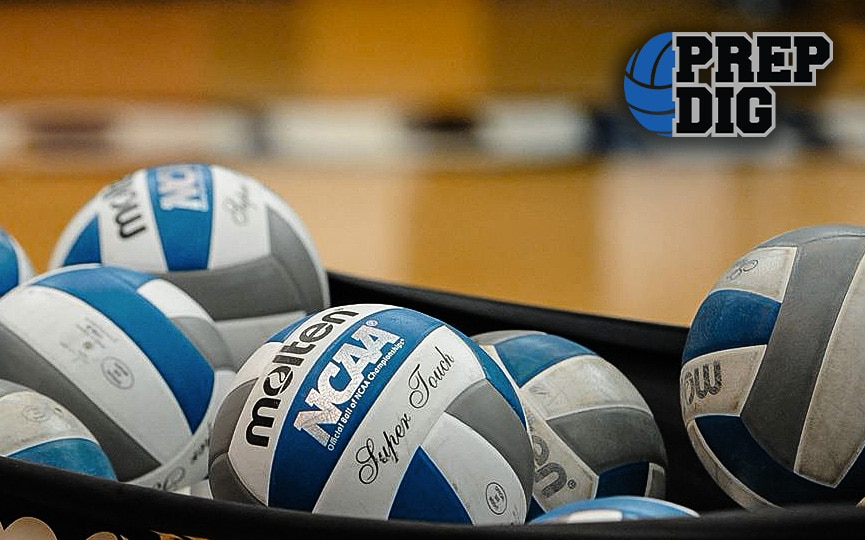 Posted On: 06/17/15 2:07 AM
ORLANDO, FL – Of the 20 teams from Nebraska that started competition in the AAU Junior National Volleyball Championships today, 16 are still in the hunt for a championship.
An additional 17 teams will begin competition later this week, but today was a great start for Nebraska teams in Orlando. Below is a list of all teams that competed today with the results of each match. 
Still in championship contention: 
18s
Open Division
Team: Nebraska Juniors 181
Defeated Balance 18 Elite 25-22, 23-25, 15-11
Lost to Houston Juniors 18 Elite 25-21, 27-25
Lost to Minnesota Select 181 21-25, 31-29, 15-10
Premier Division
Team: River City Juniors 181
Defeated Pacific Juniors 18-Spartan 25-19, 25-10
Defeated Tribe 18 Graham 25-14, 25-5
Defeated Asics Team Indiana 182 25-6, 25-11
Team: Nebraska Elite 18 Freak Show
Defeated Academy 18 Diamond 25-13, 25-14
Defeated Vision 18 Black 26-24, 25-17
Lost to Top Select 16 Elite 25-18, 25-18
Team: Nebraska Juniors 182
Lost to DFFO 18 National Black 25-17, 25-14
Lost to Asics Munciana Chameleons 25-23, 25-13
Defeated VCVC 18 Aaron 25-20, 25-22
15s
Open Division
Team: Nebraska Elite 15 Revolution
Defeated Team Detroit 151 25-17, 25-14
Defeated Idaho Crush 15 25-19, 25-22
Lost to TBVA 15C 25-20, 25-9
Club Division
Team: VCNebraska 15 Elite
Defeated Minnesota Select 152 25-11, 25-18
Defeated COT 15 – Adrenaline 25-15, 25-14
Defeated Wildfire 15 Red Taylor 25-17, 25-19
Team: VCNebraska 15 Black
Lost to Milwaukee Sting 15 White 25-11, 25-12
Defeated VCVC 15 Yosh 21-25, 25-15, 15-9
Defeated Pacific Juniors 15-Courtney 25-9, 25-13
Team: River City Juniors 151
Lost to GCVA 151 Coast 25-20, 25-18
Lot to NIVA Rage 25-23, 25-16
Defeated Club 1 15 Red 18-25, 25-17, 15-12
14s
Open Division
Team: Nebraska Elite 14 Havoc
Defeated Maverick 14 Elite 25-20, 25-18
Lost to Tri-State Elite 14 Blue 25-23, 25-13
Lost to Asics Munciana Chipmunks 25-16, 25-13
Premier Division
Team: Nebraska ONE 14 Titanium
Defeated Illini Elite 14 Cardinal 25-16, 21-25, 15-11
Defeated Asics Team Indiana Elite 142 25-21, 25-13
Defeated MVA 14 National Black 25-17, 26-24
Club Division
Team: Nebraska Elite 14 Nexus
Defeated Tribe 14 Cardina Selene 25-18, 25-13
Defeated Krewe of Kevin 14 25-9, 25-16
Defeated Milliani 14s 25-19, 11-25, 15-10
Team: Nebraska ONE 14 Platinum
Defeated Academy 14 Crystal 25-21, 25-17
Lost to NIVA Fury 28-26, 26-24
Defeated Evolution 14U Jason 28-26, 22-25, 15-12
13s
Club Division
Team: Nebraska Elite 13 Thunder
Defeated Tribe 13 Elite Dean 25-15, 23-25, 15-10
Defeated Asics Munciana Mustangs 25-22, 25-23
Defeated Xcel 13X Select 17-25, 27-25, 15-9
Team: River City Juniors 131
Lost to Guayanilla Ladies 13U 25-5, 25-18
Lost to JJVA 13N Team ROX 25-19, 25-17
Defeated Intense Nfinity 13 National Elite 25-23, 23-25, 15-7
Classic Division
Team: Nebraska Elite 13 Storm
Defeated Tampa Bay ONE 13 Black 25-9, 25-10
Defeated Vision 13 Fire 25-12, 25-7
Defeated Diamond Elite 13 Jade ROX 23-25, 25-21, 15-10
12s
Classic Division
Team: Nebraska Elite 12 Unify
Defeated WPVC 12 National Black 25-11, 25-21
Lost to Suncoast 12 Elite 25-15, 25-9
Defeated Southern Performance 12 National 25-16, 25-10
Eliminated from championship contention:
15s
Open Division
Team: Nebraska Juniors 151
Lost to Tribe 15 Elite Dean 25-14, 25-12
Lost to Triangle 15 Black 18-25, 25-23, 15-5
Lost to Wildfire 15 Black 14-25, 25-13, 15-11
14s
Club Division
Team: River City Juniors 141
Lost to Wildfire 14 Black 25-23, 25-23
Lost to Mizuno Sports Performance 14 Blue 25-15, 25-20
Lost to MAVA 14-Elite 25-16, 25-16
12s
Open Division
Team: Nebraska Elite 12 Velocity
Lost to Asics Munciana Peppers 25-18, 25-6
Defeated Borinquen Coqui 12U Pichi 25-20, 25-20
Lost to Wave 12 Jace 25-18, 25-17
Challenge match: Lost to Borinquen Coqui 12U Pichi 25-15
Club Division
Team: River City Juniors 121
Lost to TBVA 12) 25-5, 25-9
Lost to Mizuno Wisconsin Juniors 12 Elite 25-12, 25-16
Lost to Tsunami 12 Jeff 25-8, 25-23