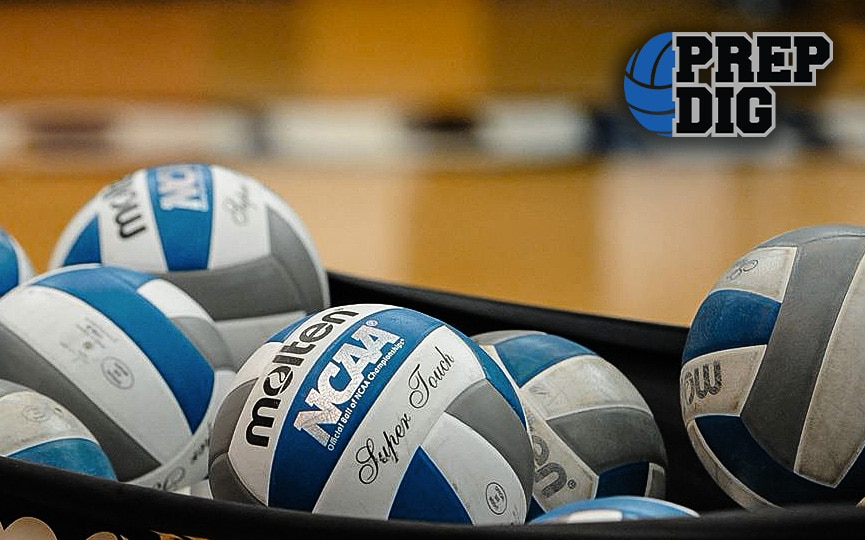 Posted On: 10/17/17 1:28 PM
ELKHORN - Elkhorn South, ranked #3 in Class B, used a fast start in the fifth set to upset Class A #2 Millard West Monday night.
A pair of aces by senior Emily Champion and two kills each from Logan Connealy and Maddie Burt got the Storm off to a 6-1 lead in the fifth set as Elkhorn South went on to take a 25-20, 20-25, 25-20, 17-25, 15-7 win over the Wildcats.
After a fairly even first three sets, Millard West looked like it might have the momentum after closing out the fourth set on a 9-4 run. The Wildcats then got on the board first in the fifth set when Ashley Bush came up the middle and hammered home a kill.
Connealy answered right back with Elkhorn South and Burt added another kill in the middle for the Storm to put them up 2-1. A Champion ace and another Burt kill made it 4-1 and forced Millard West into a timeout. Another Connealy kill and another ace by Champion made it 6-1 before a kill by Millard West's Hailey Petersen ended the run.
Millard West eventually chipped away at the lead and got within 7-6 on a kill