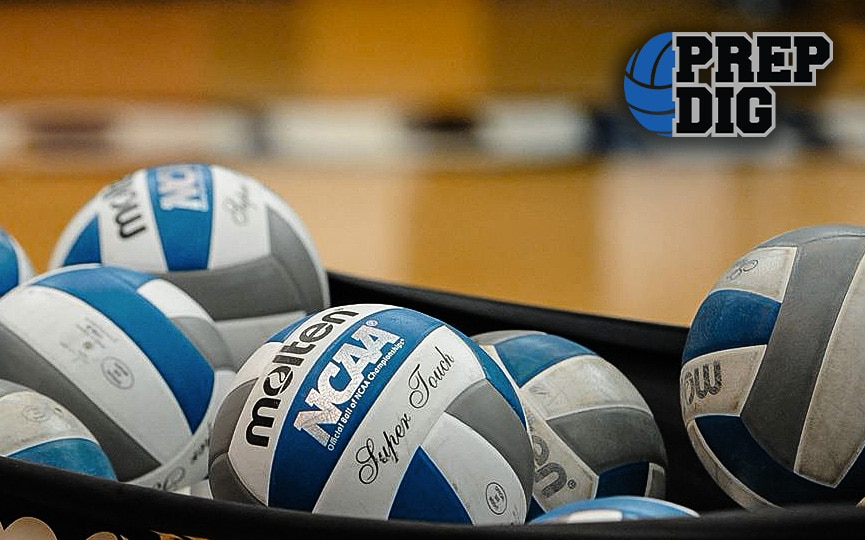 Posted On: 12/18/17 2:00 PM
With the various events Prep Dig will be covering, we will be giving an overall view on what is seen.  With my last name being "Fitzgerald", "Fitz", is a nickname I'm known by and has always been an easy play on words.  Welcome to "The Fitz 5", where I will have five general observations on the events I cover and things others can be aware about.  I try and watch from an unbias perspective and pick out the positives in what I see as well.  I also try and watch for what I think will be stories to keep track of throughout the club season and players I think will have a great impact for their teams.
Wisconsin Volleyball Academy hosted a scrimmage between the 15s-18s (And WVA 14 Black) who will be playing a national schedule.  Each match was 40 minutes with no score kept and the players calling it how they saw it as far as officiating (safe to say no green cards for replay, yellow cards, or over dramatic flag raises by the line officials).  With teams wearing practice shirts and running various line ups, I did the best I could to get names and insight as to what club volleyball fans will see this upcoming season.  How great it was to be back around the game, especially after watching a historic NCAA Final Four this weekend.
The Fitz 5:
Monsters in the Middle
Going into the scrimmage, it was well known about the middle blockers in Emily Scott of WVA 18 Black (Louisville Commit), Alexis Dorner of WVA 18 Black (Green Bay Commit), and Kiana Schmitt (Creighton Commit).  However Cece Huhn of WVA 17 Black, a recent Northern Colorado commit, was entertaining to watch go against Schmitt when WVA 17 Black played Capital Adidas 17.  Huhn is very powerful and physical, while also playing very high.  
WVA 15 Black have two middles that will look to continue the power in the middle for WVA.  Natalie Johanknecht of Oshkosh West and Hattie Bray of Wautoma are from the Class of 2021 and will be ones to watch work their way up the ranks as far as middle blockers in that class.  Long, athletic, with a lot of upside for both of them.  
Kaitlyn Gehler of Capital 18 Adidas
The 18s from Capital had some athletes playing a little out of position, but by the time most club athletes reach the 18s level they have played so much volleyball that switching a position here and there isn't too much of an adjustment for a scrimmage.  Kaitlyn Gehler who is a libero committed to Green Bay played a little bit of setter and right side.  For someone who is strictly use to playing left back, she was able to take a few solid swings and also has great hands to set a quick here and there.  One thing that is for sure about Gehler is that she commands the court, constantly talking to her other defenders on coverage and her hitters as well, a contagious energy.  This is someone young liberos need to see play just for her presence of how she affects her teammates in a very positive manner.
The Depth of FC Elite 17 Navy
The 17s team from FC Elite is no longer a secret, they have seven D1 players, three who are approach jumping over 10 feet, but they have depth this year that will continue to push the players in practice.  Adrianne Hagen and Tiffany Paalman will provide great depth at middle and right side.  This team doesn't have a drop off.
Liz Gregorski was out the tail end of the high school season with an injury, but is back at full strength.  Her jumping ability is incredible, a combo of power and finesse.  Watch out for her on a tandem or combo play where she is coming out of the middle, she will put the ball down on the 10 feet line and make it look easy.
WVA 16 Black vs. FC Elite 16 Navy
This match had a little bit of a different feel to it, a step up in intensity compared to others.  With both of these clubs out of the Fox Valley area a lot of these athletes try out for both clubs and many of them have played together on the same club team or same high school team, a friendly rivalry you could say.  With future matches potentially at the Great Lakes Power League Super Open Division and Badger Region, it could provide for more dramatics as the season progresses.
Fire Power From Capital 16 Adidas
Intensity, enthusiasm, communication, and a cohesiveness that is very rare to see this early in the club season was shown by Capital 16 Adidas.  The team may not be overpowering physically, but they have pins that can put a ball down, a defense that will get a touch, and setters who can get their hands and feet to the ball.  KJ McNabb of Sun Prairie and a High Performance Team member stood out being a six rotation outside who can score out of any rotation and the newest addition Milla Malik, has a violent swing out of either pin.  This will be a team that has the scrappiness to upset some of the more physical teams they will see at GLPL and other national competition.