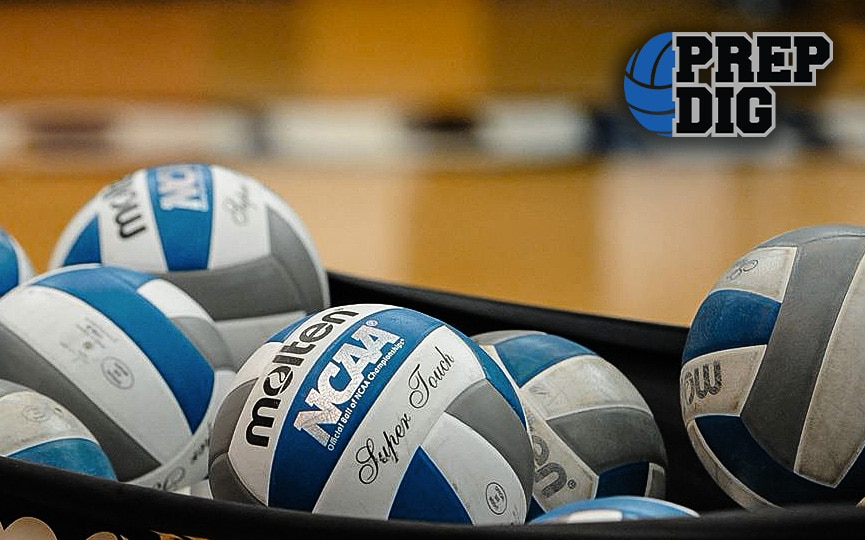 Posted On: 01/27/18 10:24 PM
Lauren Clark of Minnesota Select 181 goes up for attack against the block of Milwaukee Sting 18 Gold's Karli Graham during a match on Saturday. (Photo by Berk Brown)
OMAHA – Pressure, drama and intensity were all at palpable levels during competition in the 18 Open division of the January Thaw USAV Qualifier Saturday, and there's still another day to go.
A4, Coast 181, Milwaukee Sting 18 Gold and Minnesota Select 181 all advanced to Sunday's championship pool where the top two placers will earn bids to the USAV GJNC.
A4 is the only team without a loss, but it took some extra effort to stay that way in its final two matches. After beating Club ONE AZ 18 Platinum 25-17, 25-19 to start the day, A4 survived against Coast 181 25-19, 24-26, 16-14.
Then, in need of a win over Northern Lights 181 to secure its place in the championship pool, A4 again had to go to a third set and was able to sneak out with a 25-21, 19-25, 17-15 victory.
That win for A4 also secured Coast 181's trip into the championship pool.
Meanwhile, in the other pool KC Power 181, Minnesota Select 181 and Milwaukee Sting