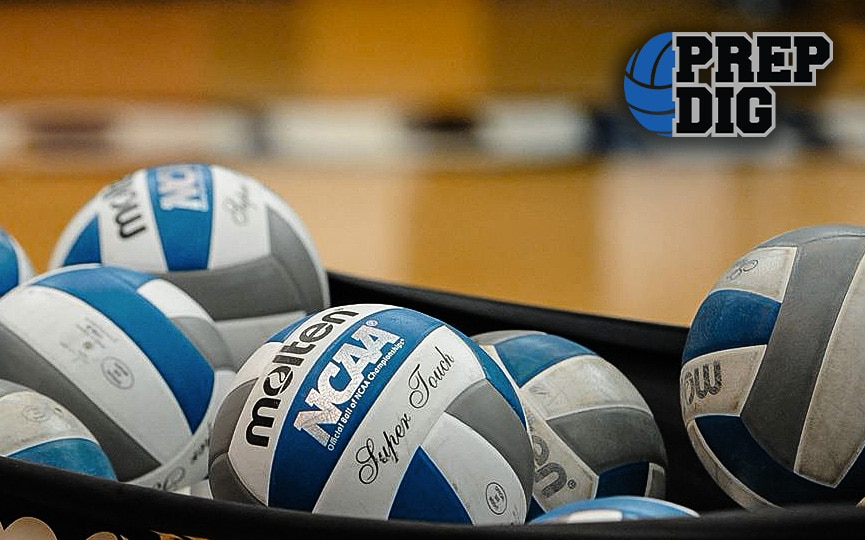 Posted On: 01/26/18 11:26 PM
Molly Plahn (Millard North) of Nebraska Elite 161 Vici, hits around the block of Kennedy Hill (8) and Mallory Twit (21) of Johnston 17 National during play on Friday. (Photo by Berk Brown)
OMAHA – While the teams in the 17/18 Club division of the January Thaw tournament might not be playing for a spot at the USAV GJNC, but the top teams sure played like there was a lot on the line Friday.
Top-seeded Northern Lights 172 absolutely demolished teams on its way to a 3-0 mark in pool play while not surrendering any more than 17 points in a set.
After that, several Nebraska teams put on a show while proving the championship trophy might not leave the state on Sunday.
Nebraska ONE 18 Makai – the #2 overall seed – went 3-0 – but was pushed to a third set by Club Legacy 16 ROX. Both teams advanced on in the championship round as Legacy went 2-1.
Nebraska ONE 171 Titanium took over the #3 overall seed in the tournament with an impressive 25-22, 25-18 sweep of Northern Lights 161.
Nebraska Elite 16 Vici held on to the #4 overall seed by sweeping both Northern Lights 17