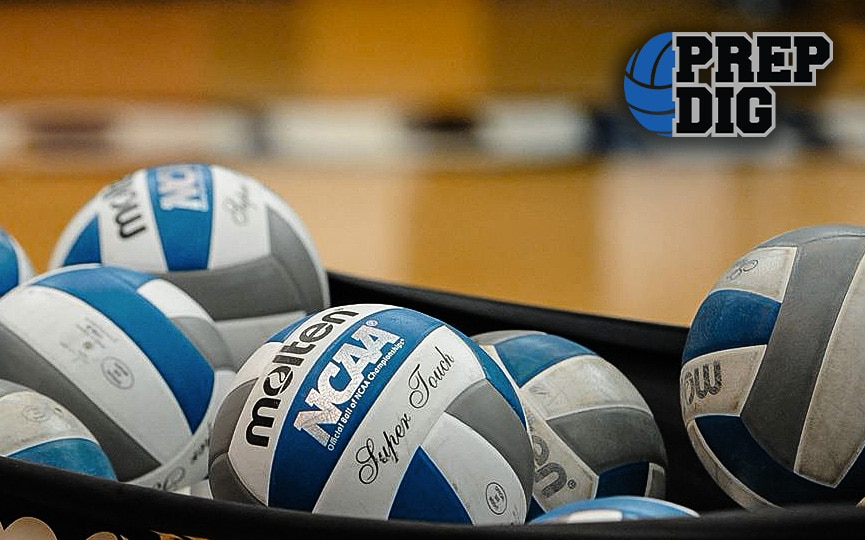 Posted On: 02/18/18 6:17 PM
Hannah Kepler (Milford) of Nebraska Juniors 161 goes up for an attack against the block of Nebraska Elite 16 Vici's Katie Kilzer (Omaha Marian) and Caroline Ortman (Omaha Duchesne) during a pool play match on Sunday. (Photo by Berk Brown).
OMAHA – After losing its first match of the tournament on Saturday, Nebraska Elite 16 Vici has rattled off five straight wins in 16 Open at the President's Day Classic to put itself into a position to win the title.
Vici stands in a three-way tie atop Pool 2 in 16 Open with a 5-1 record along with Dynasty 16 Black and Six Pack VBC 16U. Each team has one match left to play on Monday morning, but Elite takes on winless JPVC while Six Pack takes on Ozark Juniors (4-2) and Dynasty faces Excel 16 National (3-3). The top two teams in each pool advance to the championship bracket later on Monday. Should all three teams tie with the same record, Elite 16 Vici should be in good standing with the best set record thus far.
Also in Pool 2, Nebraska Juniors 161 Black is 1-5, which is a little deceiving about the way it has played