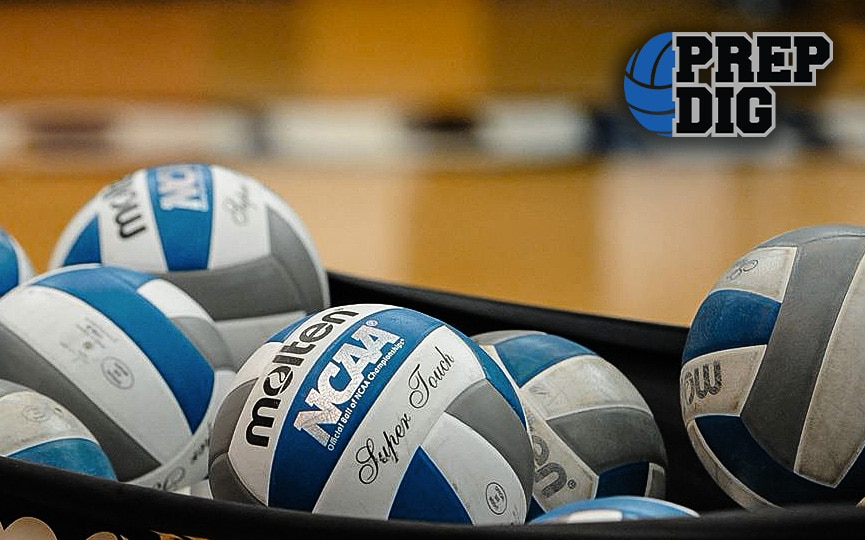 Posted On: 02/17/18 6:11 PM
Elise Gilroy (Millard West) delivers a jump serve for VCNebraska 16 Elite during its match against Premier 16 Black during pool play in the 16 Open division at the President's Day Classic. (Photo by Berk Brown).
OMAHA – Perhaps the most surprising performance of the day at the Asics President's Day Classic belongs to Premier 16 Black, which was the only team from Nebraska to go undefeated in 16 Open pool play.
After sweeping both CIS 16M (30-28, 25-15) and VCNebraska 16 Elite (25-13, 25-19) to start the day, Premier 16 Black made it a perfect 3-0 by surviving a 27-25, 16-25, 15-13 thriller over Club Legacy 16 ROX.
Premier 16 Black now sits in a tie with Northern Lights 161 and Asics MAVS 161 for first place in Pool 1 of 16 Open with all three teams at 3-0. VCNebraska 16 Elite is 1-2 after it opened the tournament with a 21-25, 27-25, 17-15 win over Legacy 16 ROX. Legacy 16 ROX competed extremely well today and has improved tremendously over the past month, which is not indicative of its current 0-3 record.
In Pool 2, Nebraska Elite 16 Vici is tied for second place with a 2-1