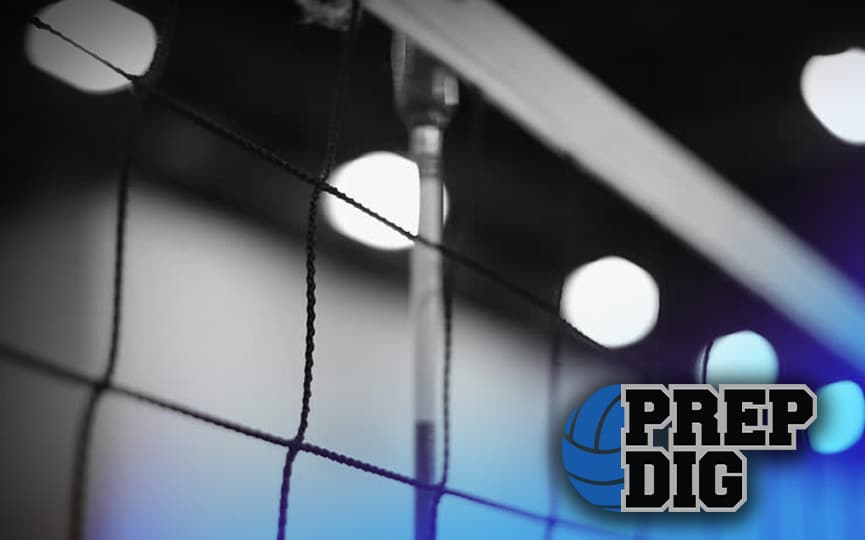 Posted On: 04/18/18 11:04 AM
Tayler Alden won't have to change much when it comes to the color of her team as she transitions from the purple and gold of Oconomowoc to the the purple and gold as a UNI Panther.
The decision has been made, Alden, a top Wisconsin prospect out of the Class of 2020 made her verbal commitment to play for legendary coach Bobbi Petersen and the University of Northern Iowa located in Cedar Falls, Iowa.  Coach Petersen is nearing the 500 win mark and the Panthers have made it to the NCAA Tournament over 20 times. A premier program in the Missouri Valley Conference.
"I knew I wanted to play for a program that competes to win its conference every year, goes to the national tournament consistently, and can play at the level of the big programs," said Alden.
UNI was one of the last teams to defeat Nebraska this past season and also defeated USC in 2017.
Tayler won't be the only Alden to be playing in the Missouri Valley Conference, her sister, Lexi will be an incoming transfer Sophomore at Loyola – Chicago.  
"Being able to play in the same conference as my sister is super exciting to me and although my family will have to cheer for two teams, having them be able to come watch me is important!"
Northern Iowa is one of three state universities in Iowa (along with Iowa and Iowa State) that is mostly known for their school of education and business.  With an enrollment of nearly 12,000 they have some of the top facilities in their conference with the "UNI Dome" for football and the McCleod Center where they average nearly 3,000 fans, which consistently ranks them among the top ten in the nation.  
"I am super excited for the awesome facilities and the amazing community and fan support.  It's awesome to play in that environment where the team has such strong support. On top of all of that, they were so welcoming and develop a family atmosphere and the girls on the team were amazing," said Alden who plays her club volleyball for VC United out of Rockford, IL.  
Alden will be coming into a program with athletes who have paved a way for setters to be among the best not only in the conference, but in the country.  The Panthers run a 5-1 with setters that are physical and offensive. Kristin Belzung, who is currently the head coach for Stony Brook was a two time All MVC Setter in 2006 and 2007 and Bre Payton, who is an assistant at Iowa was a left handed, very offensive setter for the Panthers that was a three time All American.  This past season, Heather Hook earned Setter of the Year in the Missouri Valley Conference. Alden has all the tools to make her one of the greats.
Before Alden makes her way to Cedar Falls, she still has two more years of high school volleyball at Oconomowoc.  Last year Alden earned 2nd Team All State honors and helped lead her team to the state semifinals.
"For my next two years of high school I plan on furthering my volleyball skills to get ready for Northern Iowa.  It was great last year to tie for conference and take third at state, but this coming year I want to improve on that and go as far as we can!"