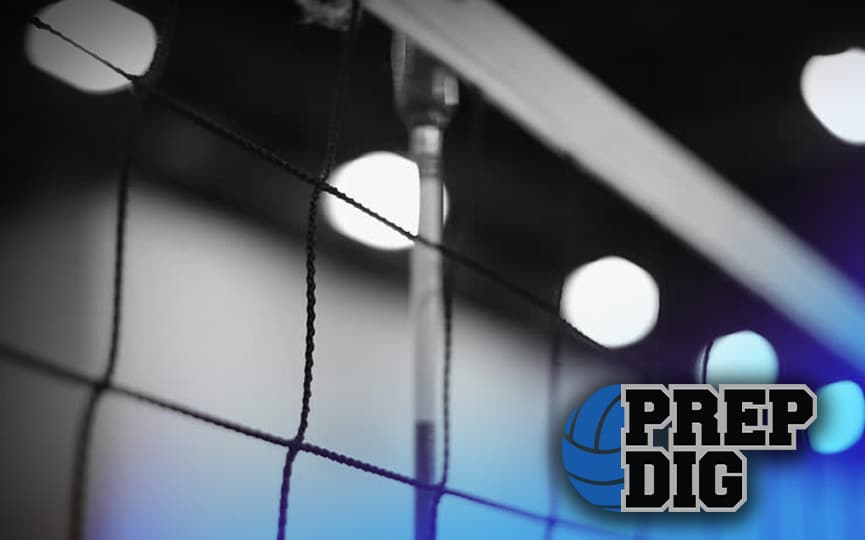 Posted On: 04/18/20 10:21 AM
Our Class of 2021 Rankings were updated this past week and the Prep Dig staff piled up a lot of new prospects to keep an eye on.
Here's the top 10 new names that were added to our latest rankings.
Emma LaBarge Emma LaBarge 6'0" | MB Oxford | 2021 State MI , MH Oxford/Legacy: LaBarge moves into our rankings at No. 46 following a prep season that saw her hit .357 for the Wildcats of Oxford while being one of the team leaders in kills and the team leader in blocks. She's taken her game another level during the club season with Legacy 17-1 Adidas.
Kiyah Franklin Kiyah Franklin 5'11" | OH Romeo | 2021 State MI , MB/RS Romeo/Legacy: Franklin comes into the rankings at No. 50. Her versatility at the net stands out, as she can play in the middle or take on the outside. The Romeo standout has proven to be a finisher for Legacy 17-2 Adidas.
Jessica Florn Jessica Florn 5'8" | DS/L John Glenn | 2021 State MI , L John Glenn/Michigan Elite: Florn is another diverse talent, as she stands out for her play as a libero, but also earned All-Conference honors as an outside for John Glenn this past fall. The Michigan Elite 17 Elite standout joins our rankings at No. 55.
Ola Nowak Ola Nowak 5'8" | S Grandville | 2021 State MI , S/OH/DS Grandville/FaR Out: Nowak is another player that can play all over the floor and excel. The Grandville product set personal bests in every major stat last fall and has been playing the club season up in age level with FaR Out 18 Gold. Nowak comes in at No. 56 in our rankings.
Alana Watlington Alana Watlington 5'9" | MB Clarkston | 2021 State MI , MH Clarkston/Legacy: Watlington, No. 61 in our rankings, has been unlucky with injuries the last two years, suffering a torn ACL in each knee. Poised to be cleared for action soon, Watlington showcased her talents early in her 2019 prep season and is set for a breakout 2020 for the Wolves.
Rea Marfatia Rea Marfatia 5'10" | OH Rochester Adams | 2021 State MI , OH Rochester Adams/Legacy: Marfatia enters at No. 62 in our rankings. The Rochester Adams outside took a lot of positive steps this past fall with a new coach and has translated that into positive developments in the club season with Legacy 17-2 Adidas.
Lexi Tithof, OH Northville/Michigan Elite: Tithof is No. 63 in our latest rankings. Coming from a strong Northville program, her hitting skills helped the Mustangs through a coaching change in 2019 and she's displayed the ability to play both pins for Michigan Elite 17 Elite.
Livvy Setla Livvy Setla 5'5" | DS/L Northville | 2021 State MI , L Northville/Legacy: Also a Northville product, Setla was given the opportunity to run the back row for Northville in 2019 and held her own in a very competitive KLAA and Division 1 race. Setla, a UNLV commit, is now a steady rock for Legacy 17-2 Adidas and is ranked No. 64 in our list.
Ryann Tolbert, MH Country Day/Team Detroit: Tolbert enters our rankings at No. 65. She is part of a deep roster of athletic and talented hitters at Country Day and she has been a dominant force in the middle for Team Detroit 17 Red.
Molly Miller Molly Miller 5'10" | OH Oxford | 2021 State MI , OH Oxford, Unified: Another product of the improving Oxford program, Miller finds herself ranked No. 67 in the state. She led the Wildcats in kills last fall and has been a driving force for Unified 17-1's attack this club year.