Posted On: 05/29/20 8:49 AM
Let's take a preseason high school look at the Capital City teams starting with Lincoln Southwest. 
Lincoln Southwest--23-13.  Regular season HAC winners and runner-up HAC Tournament.  LSW returns a core group of 3 HAC All-Conference players,  Liz Tomlin (5'9" OH, 2021 VCN 17 Elite),  Shaylee Myers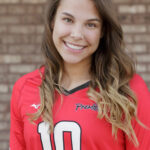 Shaylee Myers 6'0" | OH Lincoln Southwest | 2022 State NE (6' OH 2022--Premier 16 Gold), and Holly Oschner (5'3 L, 2021).   After being District runner-up the last 2 years, will this be the year the Silverhawks make it back to the state tournament?
Liz Tomlin (5'9 OH 2021--VCN 17 Elite), 2.3 kills per set (229), 41 aces. 487 serve receives and 294 digs. Liz has committed to Chattanooga to play libero.  She also plays libero for her club team.
Holly Oschner, (Class of 2021)  Holly is one of the best liberos in the class.  She had 38 aces, 334 digs and 323 serve receives.  Holly is a leader on the court pushing the team to be their best.
Shaylee Myers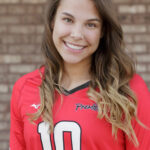 Shaylee Myers 6'0" | OH Lincoln Southwest | 2022 State NE (6' OH 2022--Premier 16 Gold), Shaylee led the team with 401 kills (3.9 per set).  She also added 69 aces (leading class A in aces), 261 digs and 527 serve receives.  She was also named to 1st team All-City