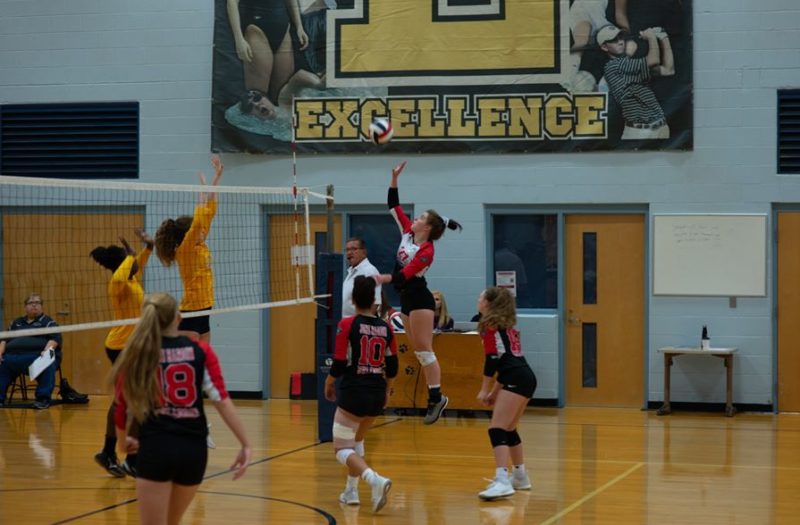 Posted On: 06/30/20 1:50 PM
Senior outside hitters are among the top players in the 5th Region. 
Here are five 5th Region senior outside hitters to watch.
Elizabeth Godfrey Elizabeth Godfrey OH Elizabethtown | 2021 State KY : An underrated performer, Godfrey is an outside hitter for reigning 5th Region champion Elizabethtown. Excelling for Elizabethtown (35-4) throughout the 2019 high school volleyball season, Godfrey recorded 294 kills, 101 blocks, 79 assists, 347 digs and 95 service aces. A strong hitter from the left side, Godfrey thrives in the role of a blocker as well. 
Emma Howell: An outside hitter/setter, Howell is a student-athlete from Green County. Versatile, Howell recorded 353 kills, 25 blocks, 225 assists, 25 digs and 61 service aces in 36 matches during the 2019 high school volleyball season. With a diverse skillset, Howell delivers in multiple categories while being a productive server. 
Jenasys Mullen: Highly productive at the net, Mullen is an outside hitter for 2019 5th Region runner-up Central Hardin. As a junior in 2019, Mullen logged 456 kills and 86 digs in 35 matches for the Bruins. Athletic, Mullen possesses solid jumping abilities and has shown the ability to notch digs consistently. 
Claire Wessel: An experienced volleyball player, Wessel is an outside hitter for John Hardin. Wessel