Several district runner-ups from the 2019 high school volleyball season are poised to contend for titles during the upcoming campaign. 
Here are five 2019 district runner-ups to watch. 
Central Hardin: After finishing behind rival Elizabethtown as the 17th District runner-up, Central Hardin pushed for the 5th Region title in 2019. The 2019 WKU Team Camp Champion, Central Hardin finished runner-up to familiar foe Elizabethtown in the 5th Region Volleyball Tournament as well. The Bruins concluded the 2019 season 30-10. Sophomore outside hitter Addie Atcher (359 kills, 32 kills), senior libero Kelsey Brangers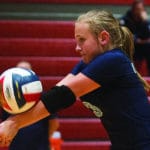 Kelsey Brangers DS/L Central Hardin | 2021 State KY (561 digs, 124 assists, 54 service aces) and senior setter/opposite Allie Blair (622 assists, 174 digs, 68 service aces) are among the top players headed back for the Bruins. 
Dixie Heights: The Colonels finished as the 34th District runner-up and made an appearance in the 9th Region Volleyball Tournament during the 2019 season. Dixie Heights compiled a 23-11 record in 2019. Sophomore Maia Long Maia Long OH Dixie Heights | 2023 State KY (312 kills, 298 digs, 28 service aces) and senior Hannah Lukey (965 assists, 229 digs, 38 service aces) are among the most experienced players due back for the Colonels. Highlands eliminated Dixie Heights from the 2019 9th Region Volleyball Tournament, outlasting the Colonels 3-2 (25-19, 25-22, 16-25, 21-25, 15-13) in an opening round match.
Ryle: Another 9th Region member, Ryle finished as the 2019 33rd District runner-up behind Cooper. The Raiders, following the district runner-up finish, fell to eventual champion Notre Dame in the 9th Region Volleyball Tournament. Ryle ended the 2019 season 21-16. Junior outside hitter Lucy Trump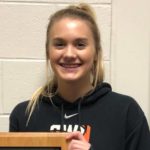 Lucy Trump OH Ryle | 2022 State #38 Nation KY (435 kills, 210 digs, 33 service aces) will be back to lead the Raiders. Along with Trump, senior setter Katie Hicks (481 assists, 107 digs, 25 service aces), junior right side/middle blocker Emily Knecht (150 kills, 42 digs, 36 service aces) and freshmen setter/defensive specialist Alexis Woolf (476 assists, 173 digs, 32 service aces) are the most experienced players headed back for the Raiders. 
Tates Creek: Suffering a heartbreaking loss, Tates Creek fell to Paul Laurence Dunbar in the 2019 43rd District Volleyball Tournament title match. Dunbar edged the Commodores 3-2 (20-25, 25-19, 18-25, 25-19, 15-11). Following the district runner-up finish and a loss to eventual 11th Region champion Henry Clay, Tates Creek ended the 2019 season 25-9. Junior middle blocker Keri Blair (224 kills, 105 blocks, 47 digs, 37 service aces) and senior right side/setter Lexie Deaton Lexie Deaton S Tates Creek | 2021 State KY (1,097 assists, 167 digs, 103 kills,  57 blocks) are among the returning leaders  for Tates Creek and carrying momentum over from the 2019 season.