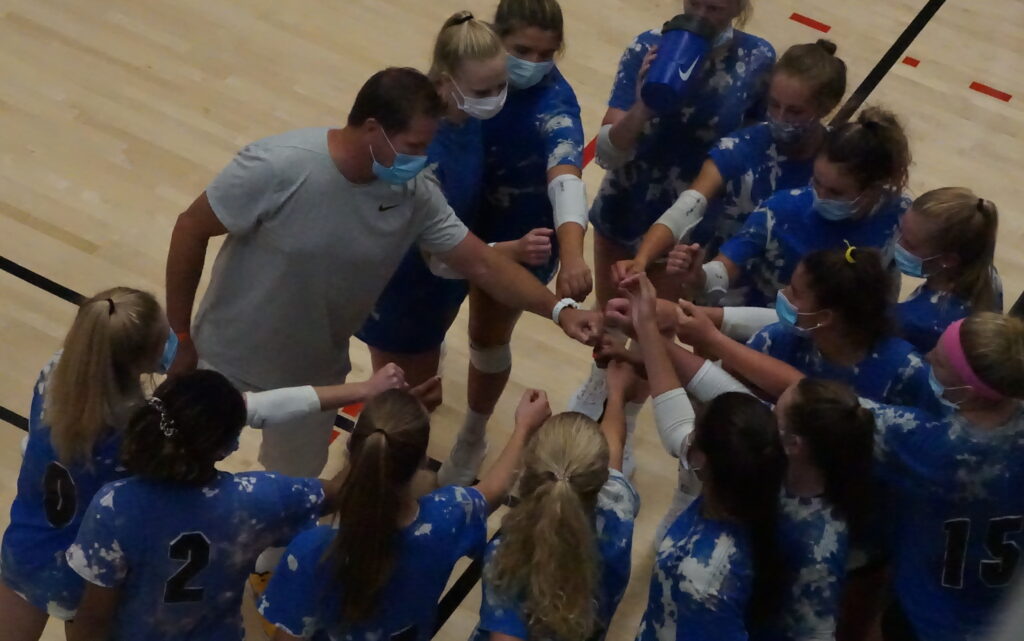 Posted On: 08/21/20 11:37 AM
32 teams entered the Community First Champion Center this past Wednesday separated between four brackets and two different waves to compete in brackets in the Prep Dig Sunset Slam – Session 1.  With teams coming from all parts of Wisconsin, there was a bit of a different feel to the gym with titles to be claimed with brackets named after various conferences that Wisconsin prep athletes have gone on to play college volleyball.  Here's a quick recap of what went down as well as what you didn't see through the scoreboard.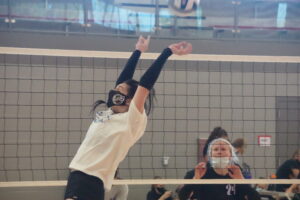 The Midwest/CCIW Bracket
Lake Mills was crowned champion after a hard fought win in the championship against Mosinee.  After two wins early against The Attackers and Northern Lightning, it was a meeting with Mosinee who earned a spot in the championship with wins against West De Pere and Merrill in three sets.  For Lake Mills, it was the dynamic play of setter Sydney Lewellin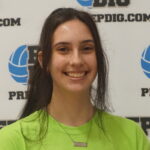 Sydney Lewellin S Lake Mills | 2022 State WI who was consistently connecting with outside hitters Katie Borchert and Ava Belling.  Lake Mills will return to the Sunset Slam Session 2 and recently confirmed they will proceed with their high school season this fall. 
A few highlights from the 1:00 Wave of the Sunset Slam. Great day to be in the gym! pic.twitter.com/qRErKwCEeG

— Chris Fitzgerald (@PrepDigChris) August 20, 2020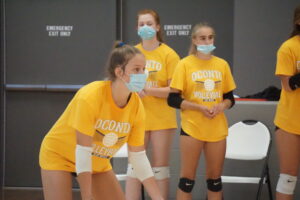 The NACC Bracket
It was a lot of power versus a lot of scrappy ball control with the Northern Aces vs. Luther Prep in the championship.  Northern Aces has athletes who will attend Oconto High School and were lead by two big swings of Cora Behnke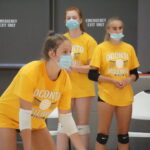 Cora Behnke 6'0" | OH Oconto | 2021 State WI , a Green Bay commit and Hannah Moe, a rising Class of 2022 attacker who can score points.  Luther Prep has quite a dynamic duo in setter/attackers Andrea Bortulin and Grace Kieselhorst who can set and swing their way to scoring points.  Luther Prep was able to grab the championship with a third set win 17-15.  The Northern Aces advanced to the championship with wins over St. Mary's Springs and De Pere while Luther Prep defeated Holmen and Merrill. 
More highlights! This time from the 5:00 session of the Sunset Slam! pic.twitter.com/tiqKWpOT1D

— Chris Fitzgerald (@PrepDigChris) August 20, 2020
The WIAC Bracket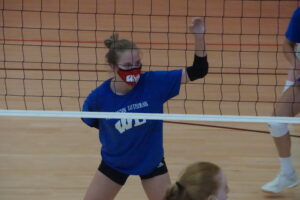 Plenty of three set battles in this bracket, with plenty of dramatics in the semifinals.  Wisconsin Lutheran and Mukwonago, two strong programs out of the Milwaukee area went to three with Wisco ending up on top and in the finals while on the other side of the bracket Madtown 2022's comprised of athletes from the Madison area defeated Notre Dame Academy by two points in the third.  In the championship, after Wisco took the opening set Madtown stormed back to take the home the championship. 
The GLIAC Bracket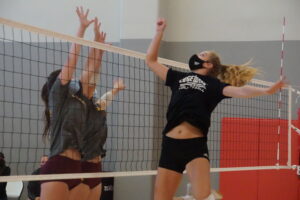 This bracket was loaded with teams loaded with state tournament credentials with Waukesha West, Thunder, Luxemburg-Casco, Howards Grove, and Sun Prairie all having competed at the Resch in the past two years.  It was the defending state champions in Howards Grove in D3 and Luxumburg-Casco in D2 who would wind up facing off in the championship.  Howards Grove fought off match point against Sauk Prairie in quarterfinals and then defeated Sun Prairie in the semifinals.  Luxemburg-Casco swept their way to the finals with wins over Edgewood and Waukesha West.  Luxemburg-Casco would take the first set over HG in the championship, but behind relentless defense of the Tigers, Howards Grove would make a comeback taking set two and set three to claim the GLIAC Bracket. 
Don't think things like this doesn't mean anything. We need this… pic.twitter.com/dqXgH0FLPT

— Chris Fitzgerald (@PrepDigChris) August 20, 2020
Upcoming Dates
Wednesday, August 26 – Sunset Slam – Session 2 
Community First Champion Center
Appleton, WI 
BallerTV will be streaming. 
Prep Dig Fall League (PDFL)
Mondays this fall for high school athletes who are not having a fall volleyball season. 
Community First Champion Center
Appleton, WI 
September 14, 21, 28 and October 5, 12
More information and registration to be released next week!