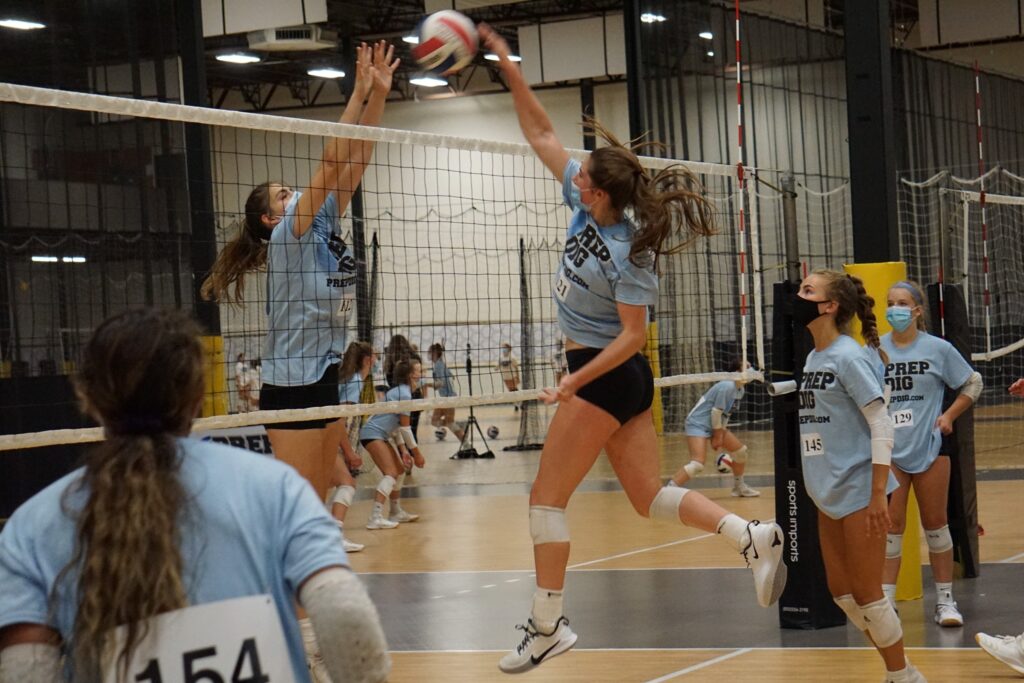 Posted On: 08/17/20 12:28 PM
Athletes just want to compete.  That was the overall theme from the Class of 2021 to the Class of 2024 at the Prep Dig Summer Showcase held at Milwaukee Sting.  After having a week off taking a vacation getting lost in the mountains of Rocky Mountain National Park, I've really been able to reflect on what has been a summer of making the most out of a situation none of us could have imagined.  Here are some takeaways from a really competitive day at Milwaukee Sting and what each class brought to the table and what names we were able to get on the radar heading into the fall.  
First off…We did it! (Whew!)  We've ran a few events this summer with details we've never had to consider.  How to enter a building, how to exit, where exactly do you put your water bottle, how many people are in the building?  And then, we start thinking about volleyball.  Milwaukee Sting with Dave Bayer and Peter Netisingha have been on point all summer with cleaning procedures and logistics to provide a safe environment for all to play in.  I want to thank the parents and athletes for trusting us with this process in providing a place to safely compete at a high level.  Thank you to the athletes for putting a mask on and getting after it.  This is something that is not easy to do, but we see the dedication and sacrifices you are making to play the game you love.  To leave a gym at the end of the event, it's hard not to "feel the feels" knowing that we have heard "Canceled", "Delayed", "At A Date Not Yet Determined", or "This Event Will Now Be Virtual".  We can now celebrate and say, "We Did It!" 
More 2021 pins – court 8 @BallerTV pic.twitter.com/auauAb7JNn

— Chris Fitzgerald (@PrepDigChris) August 7, 2020
2021 pins on Court 8 – Robi Binagi Robi Binagi OH Kettle Moraine | 2021 State WI bib #3 blasting away pic.twitter.com/WdDNT2WTDH

— Chris Fitzgerald (@PrepDigChris) August 7, 2020
Class of 2021
Newsflash To College Coaches!  There are still plenty of really high quality athletes that are looking for their next home.  Covid may have derailed timelines, but these athletes came to play.  Madison Gully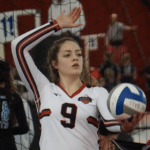 Madison Gully 5'9" | OH St. Francis | 2021 State MN is a Class of 2021 pin who came from North of St. Paul, Minnesota and showed she has an extremely heavy arm from the pin.  Abigail Hoffman Abigail Hoffman 5'10" | OH Hartford | 2021 State WI from nearby Hartford Union, showed how dynamic she can be in every position, but is so smooth setting.  Emma Schubert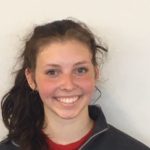 Emma Schubert OH Assumption | 2021 State IA from Davenport, Iowa and Iowa Select showed her aggressive style and big swing as a six rotation outside.  Robi Binagi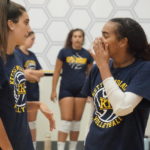 Robi Binagi OH Kettle Moraine | 2021 State WI of Kettle Moraine continues to get better and jump higher each time she takes the court.  Again, the timelines may have changed, but these athletes still compete, they love the game, and they were competing with a sense of urgency 
Highlights heading your way! 🎥 Starting with 2021 and 2022 at the Prep Dig Summer Showcase at @stingvb1988 pic.twitter.com/4OsxBbX3iw

— Prep Dig Wisconsin (@PrepDigWI) August 9, 2020
Class of 2022
There are some athletes in this group who will be heavily recruited this next year.  When play got into six on six there were long rallies and great energy all around.  There were also plenty of athletes who could step in and play multiple positions.  Sylvia Hasz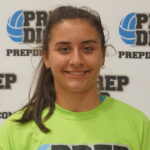 Sylvia Hasz 6'1" | S Rochelle | 2022 IL , our of Illinois is a Class of 2022 setter with great athleticism and physicality who could step in and set or head to the right side and swing away.  Maleah Howe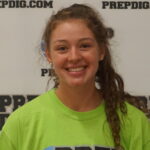 Maleah Howe OH Oconomowoc | 2022 State WI of Oconomowoc/Sting once again showing how dynamic she is all around as a solid defender, but a major point scorer from either pin.  There is also the consistent effort.  I'll admit at first I have to double-check my roster of players because when athletes are all in the same shirt (and a mask on) I have to double-check, but athletes like Maddy Fortune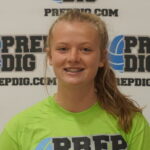 Maddy Fortune 5'8" | S McFarland | 2022 State WI of McFarland/Balance have consistent effort and a scrappiness that I recognize, that's just who she is. 
Class of 2023 middles doing work! pic.twitter.com/bc19jZkOSF

— Chris Fitzgerald (@PrepDigChris) August 7, 2020
Highlights heading your way! 🎥 Starting with 2021 and 2022 at the Prep Dig Summer Showcase at @stingvb1988 pic.twitter.com/4OsxBbX3iw

— Prep Dig Wisconsin (@PrepDigWI) August 9, 2020
The Class of 2023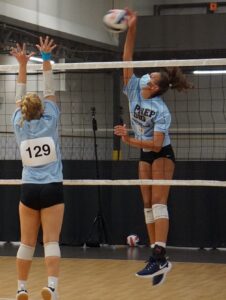 The talent of this group may have been one for a class we have ever seen at a Prep Dig event.  There were over 20 players ranked in the top 40 of 2023, and I wouldn't be surprised if we saw double digits of them end up at a Division 1 school.  For many of these athletes, they are competing against each other across the net, but now many of them were playing together.  This is also a time where I could see a huge progression for many of these athletes from where they were at the beginning of their 15s year or even high school season where they were Freshmen. Lily Wagner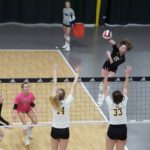 Lily Wagner 5'11" | OH Germantown | 2023 State WI of Germantown/Sting is jumping out of the gym and putting a hurt on the ball, her all around game is there with competing on the beach all summer.  Zoe Behrendt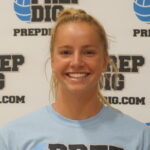 Zoe Behrendt 5'11" | S Whitefish Bay | 2023 State WI of Whitefish Bay/Sting is so smooth and was one of the top setters in the gym, but has no problem stepping to the pin and swinging away.  Keep tabs on Class of 2023 middle blocker out of the "North Woods" in middle blocker Meghan Scholz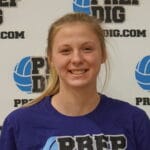 Meghan Scholz 6'3" | MB Tomahawk | 2023 State WI from Tomahawk, Wisconsin.  Long, athletic, and had some really impressive swings, her ceiling is incredibly high.  And lastly, welcome to Wisconsin, Kennedy Martin! Martin will be entering her Sophomore year at De Pere High School after attending high school and playing club in the Carolinas.  6'5 with an all around game and high touch, she will be an exciting athlete to watch throughout her high school career.  She is the daughter of Ruvell Martin who is a new addition to the Green Bay Packer coaching staff. 
More 2024's starting the event strong!
187 – Emma Nilson
198 – Lilly Wagner
186 – Claire Luoma
201 – Gabby Wold pic.twitter.com/RQbSHeXVmx

— Chris Fitzgerald (@PrepDigChris) August 7, 2020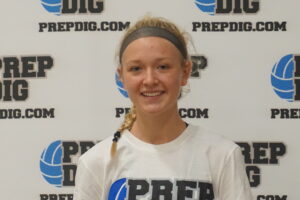 The Class of 2024
Welcome to Prep Dig Class of 2024!  To see this group take the court was exciting.  Their enthusiasm like none other.  They will be entering high school for the first time unlike anyone else ever has.  The play may have been a little timid at first, but it didn't take long to see some big plays, an increase of energy, and smiles all around.  Lilly Wagner of Oconomowoc/Sting dazzled as a setter with a high reach, soft hands, and a whole lot of intangibles where she has a high motor, positive body language, and the type of players just want to be around.  She connected extremely well with her high school and club middle Anna Bjork.  Emerson Van Lannen of Appleton North/FC Elite also showed how dynamic she could be moving extremely well as a setter to get to the ball and also providing a swing to the right side.  Van Lannen is long, athletic, and again is one of those athletes who has intangibles in her favor.  Keep tabs on Claire Luoma of Franklin/Sting where she has such a grit to her style of play as a libero.  She isn't afraid to go for the big dive, but also is extremely under control with her platform. 
The next few months will once again be every changing, the fact that things are changing really is our new normal.  Prep Dig will continue to provide coverage and chances to athletes to compete.  Things may look a little different, but at the end of the day it's about growing, improving, and being the best possible teammate and athlete possible – we just happen to be the ones sharing that story.  Volley On!