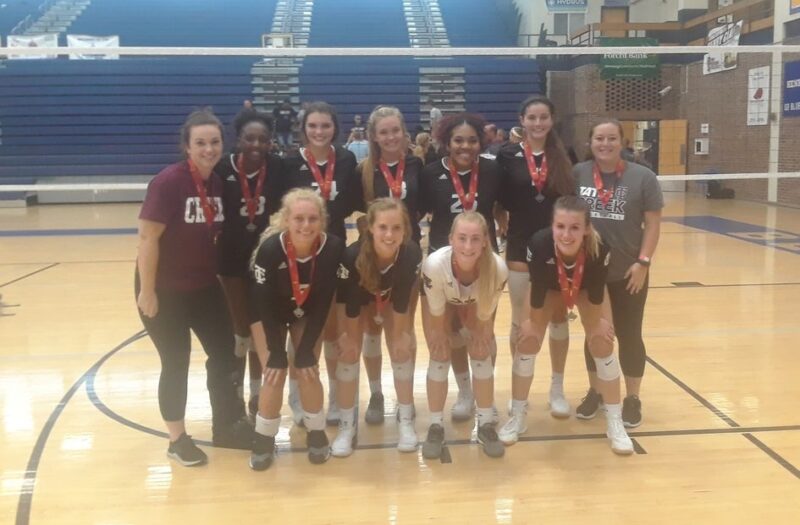 Posted On: 08/29/20 11:18 PM
Seniors are poised to provide leadership for high school volleyball teams across the state, one of which is former 11th Region frontrunner Tates Creek. 
A tradition-rich high school volleyball program, Tates Creek finished as the 2019 43rd District runner-up and made an appearance in the 11th Region Volleyball Tournament last season. The Commodores concluded the 2019 high school volleyball season 25-6.
Featuring multiple talented juniors in 2019, Tates Creek lost to eventual champion Henry Clay in the opening round of the 11th Region Volleyball Tournament. 
Here are three Tates Creek seniors to watch. 
Lexie Deaton Lexie Deaton S Tates Creek | 2021 State KY : A right side/setter, Deaton is a longtime leader for Tates Creek. As a junior in 2019, Deaton recorded 1,097 assists, 167 digs, 103 kills, 57 blocks and 20 service aces. Versatile, Deaton is a strong hitter from the right side who can digs and block consistently as a setter as well. 
Regan Hackenberry:  A defensive specialist, Hackenberry is a defensive standout. Stepping up for 43rd District title contender Tates Creek as a junior in 2019, Hackenberry posted 182 digs in 33 matches. A stout back row hitter, Hackenberry digs and pursues well from her position. 
Brooke Poynter: A defensive specialist/outside hitter, Poynter contributed