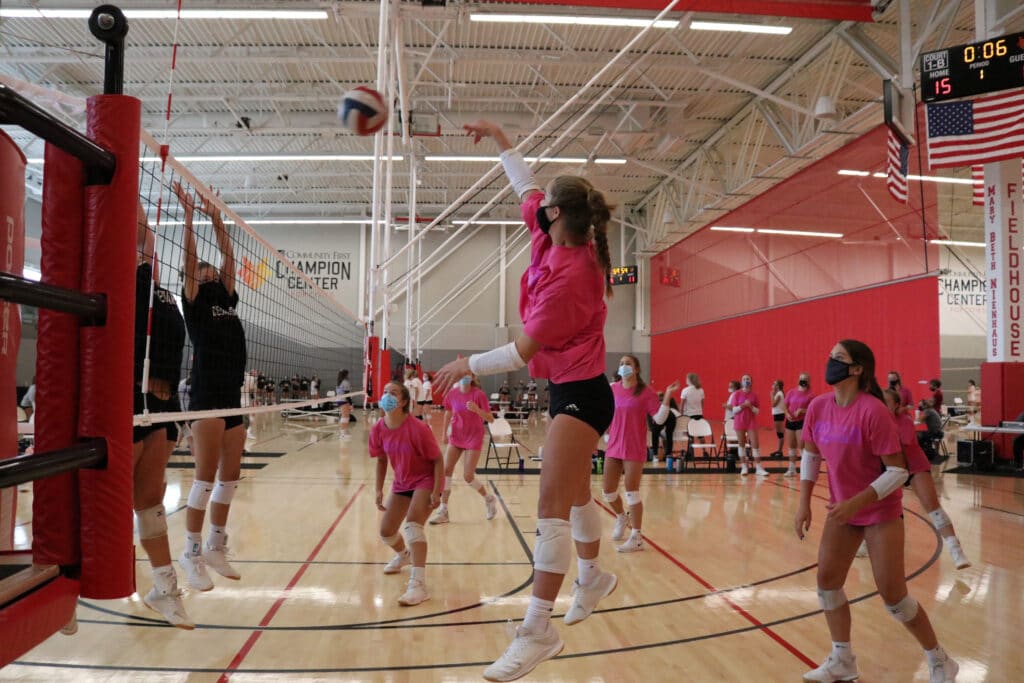 Posted On: 09/10/20 10:34 PM
Recently sports have been a bit of a roller-coaster, but for many athletes this week felt at least somewhat back to normal. For teams who opted to play this fall, tryouts are now likely over and practices have started. Athletes and coaches are back in the gym, wearing masks, and working hard every moment they have as a team. 
In the next few weeks, games will start and there are some pins who I cannot wait to see play this fall. Here are some uncommitted pins who are ready to take on the high school season. 
Grace really tapped into her power when she played at the Sunset Slam. Everything was working when she was on the court. Her defense and serve receive were strong as was her blocking and hitting. Grace has a lot of momentum going into the fall season and is sure to have a huge impact for this Wisconsin Lutheran team. 
Abby is easily one of the most consistent pins I have gotten to watch. She has a huge jump