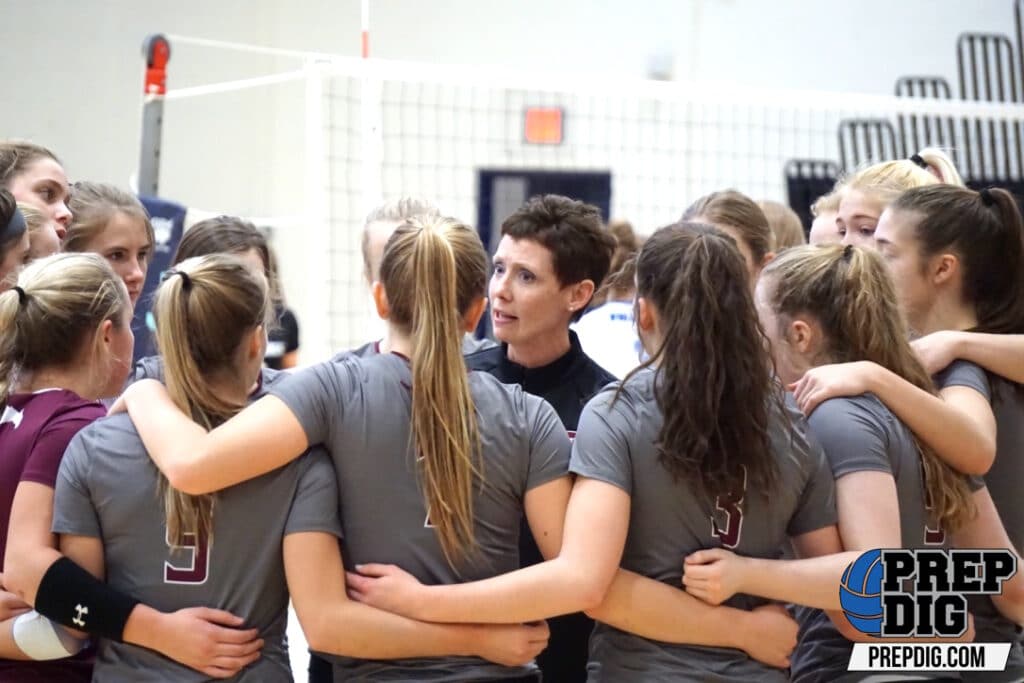 Posted On: 09/3/20 12:23 PM
It's LIVE volleyball! As someone who covers volleyball across the Midwest, I can't help but be a little extra excited to cover this event. Minnesota and Illinois have moved their volleyball to spring, Wisconsin schools have delayed their season by a few weeks with 25% of programs opting for a spring season, and Iowa is full go. I will be heading to the Shirley Ryan Invite at Mount Vernon High School. Here are the pools as well as a few storylines to follow.
Pools named after MV athletes who are now in the IGHSAU Volleyball Hall of Fame: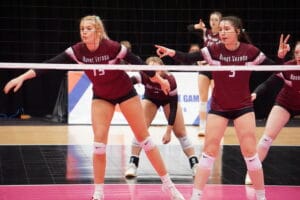 Joy Jordan Pod at MVHS:
1- Mount Vernon
2- Iowa City West
3- Tipton
4- Waverly-Shell Rock
5-Des Moines Christian
Lot of power from the pins with this bracket. Mount Vernon is bringing back almost their entire squad from their 2019 state championship team with the likes of Lauren Schrock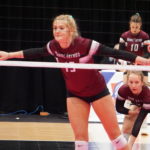 Lauren Schrock 6'2" | OH Mount Vernon | 2021 State IA on the outside and Southwest Minnesota State commit Natalie Welch Natalie Welch 6'0" | RS Mount Vernon | 2021 State IA on the right side. They also have a loaded back court with Sydney Dennis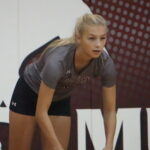 Sydney Dennis 5'5" | DS/L Mount Vernon | 2021 State IA (Iowa) and Jorie Randall Jorie Randall 5'7" | DS/L Mount Vernon | 2021 State IA . Waverly Shell-Rock, a state tournament team from 2019 will have South Dakota commit Avery Beckett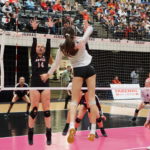 Avery Beckett 5'10" | OH Waverly Shell Rock | 2022 State IA on the pin. Des Moines Christian is always a strong program and will have Northwestern (IA) commit Alysen Dexter Alysen Dexter OH Des Moines Christian | 2021 State IA leading the way.
Ali Stark Pod at MVMS: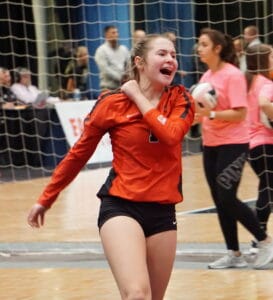 1- Western Dubuque
2- Columbus Catholic
3-Center Point-Urbana
4-Wahlert Catholic
5-Grundy Center
Western Dubuque has a target on their back after finishing the season extremely hot knocking off Wahlert and Xavier enroute to finishing state runner-up in Class 4A. Meredith Bahl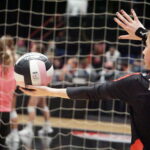 Meredith Bahl 5'10" | OH Western Dubuque | 2022 State IA and Maddie Harris Maddie Harris 5'9" | OH Western Dubuque | 2022 State IA are leading the way with over 50 kills each while Sophomore libero Ella Meyer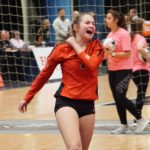 Ella Meyer 5'4" | DS/L Western Dubuque | 2023 State IA leads the way as a top libero in the Class of 2023. Grundy Center is another team who will have plenty of power with Abby Hamann on the outside, but some Freshmen to watch will be Ellery Luhring and Carlie Willis.
Shelby Kintzel Pod at Lester Buresh Recreation Center :
1-North Cedar
2- DNH
3-Beckman Catholic
4- Ottumwa
5-Nevada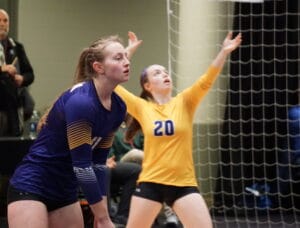 Plenty of history of state tournament appearances here with Dike-New Hartford, Beckman, and Nevada. DNH will have a extremely young squad, but thats no problem for the Wolverines. They will have a really dynamic setter in Madelyn Norton and the next pair of Petersen twins! Payton Petersen leads the team in kills while twin sister, Jadyn Petersen leads the team in digs. They will be top ones to watch out of the Class of 2024. Beckman returns after a state runner up finish in 2019. The Blazers will be without Iowa State commit Kiersten Schmitt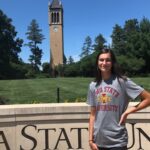 Kiersten Schmitt 6'0" | RS Beckman | 2022 State IA , but will still have a balanced attack with Jenna Lansing, Kylee Rueber, and Lauren Osterhaus. Osterhaus also is the top blocker on the team. Nevada returns from a state appearance in 2019 and are led by the power in the middles with Senior, Sydney Mosinski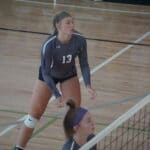 Sydney Mosinski DS/L Nevada | 2021 State IA and Sophomore, Lily Goos Lily Goos 6'1" | MB Nevada | 2023 State IA . The Cubs have played a gauntlet of a schedule with plenty of ranked teams and will be prepared to take on some top squads again this weekend.
To coverage on Saturday, follow @PrepDigChris on Twitter
Look for photos on the Prep Dig Iowa Facebook page following the event.