This was the first week matches were allowed for the fall volleyball season and some teams came out as strong and competitive as ever. Even in the first week, there were some huge matchups. Here are some teams who had huge success in their first few matches. 
Brookfield Central
Brookfield Central is 2-0 this week taking down DSHA in four sets and sweeping Menomonee Falls. This is a stacked team and one of the top-ranked teams in the state right now. McKenna Wucherer (Committed to Minnesota) already has 46 kills, 5 blocks, and 30 digs. Middle blocker Morgan Daugherty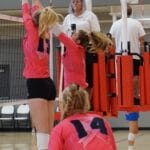 Morgan Daugherty 6'2" | MB Brookfield Central | 2022 State #200 Nation WI has brought in an impressive 24 kills and 8 blocks in just two matches. Cat Uczen has contributed 28 digs and 38 service receptions and setter Tatum Kebisek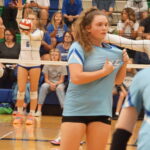 Tatum Kebisek 5'9" | S Brookfield Central | 2022 State WI has a whopping 79 assists, 6 aces, and 16 digs. This team works like the well-oiled machine it is. 
Arrowhead
Arrowhead is also 3-1 after winning a 5 set thriller against Kettle Moraine in their season opener and sweeping Waukesha North on Thursday. Their only loss is at the hands of Catholic Memorial who beat them in straight sets this past weekend.  The reigning state champions have set themselves apart early in the season as a team to beat. This team has a stacked roster including middle blockers Lindsay Krznarich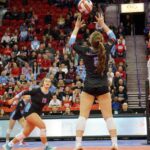 Lindsay Krznarich 6'2" | MB Sussex Hamilton | 2021 State WI (7 kills, Committed to UW-Parkside) and Monica LaFleur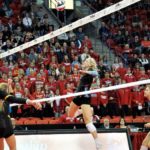 Monica LaFleur 6'2" | MB Arrowhead | 2021 State WI (2 kills, Committed to University of Texas Arlington), both of which had huge impacts at state last year. Senior setter Jade Stefan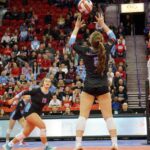 Jade Stefan 5'8" | S Arrowhead | 2021 State WI is a beast on the court and has 19 assists. Junior Madison Tolzman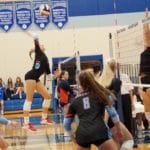 Madison Tolzman 5'8" | OH Arrowhead | 2022 State WI has risen in the ranks and is one of the kill leaders on the team with 7 kills. She has also contributed 6 digs and 2 aces. 
Oconomowoc
After being state runner-up last year, Oconomowoc is on a winning streak again. They are 2-1 right now and their only loss was to Catholic Memorial in a 5 set match which was one for the ages. Senior Kaitlyn Bingham Kaitlyn Bingham 5'7" | OH Oconomowoc | 2021 State WI (Committed to Southwest Minnesota State) leads the Raccoons in kills with 29 and is closely followed by junior Maleah Howe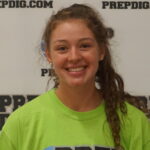 Maleah Howe OH Oconomowoc | 2022 State #190 Nation WI (26 kills) and sophomore Cordelia Kearns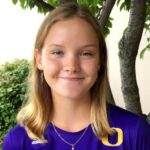 Cordelia Kearns 6'1" | OH Oconomowoc | 2023 State WI (24 kills). Freshman setter Lily Wagner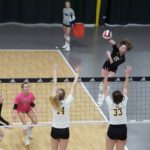 Lily Wagner 5'11" | OH Germantown | 2023 State #101 Nation WI is making a statement with 89 assists so far this season. And don't discount the contributions of sophomore setter Ava Clinton-Ragonese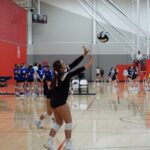 Ava Clinton-Ragonese S Oconomowoc | 2023 State WI who has an impressive 49 assists and 20 digs. This is a dynamic team that has a deep well of talent in every single position. 
Catholic Memorial
Catholic Memorial has taken down the reigning state champions and the state runner ups from 2019. They are 4-0 and look to keep their winning streak going. The question is, who can stop them? Senior Kaitlyn Riley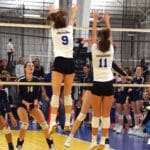 Kaitlyn Riley 6'0" | MB Catholic Memorial | 2021 State WI (Committed to Baylor)  leads the teams with 28 kills. Even more impressive, her hitting percentage is 0.340 which is a really solid percentage to have. Emily Clausen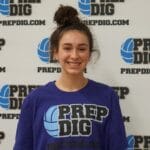 Emily Clausen 6'0" | MB Catholic Memorial | 2023 State WI , a sophomore pin hitter has put up an impressive 24 kills, 27 digs, and 8 aces. She is an athlete to watch as the season develops. Senior libero Isabella Holcomb Isabella Holcomb 5'6" | DS/L Catholic Memorial | 2021 State WI has contributed 40 digs, 51 service receptions, and 7 aces. And, to round out the team, junior setter Lily Lutz Lily Lutz S Catholic Memorial | 2022 State WI has an insane 77 assists this season so far. This Catholic Memorial team is looking to go all the way this season and are well on their way to doing so. 
These teams will be ones to watch as they battle for wins throughout the season. Some teams are still just starting their matches and more big teams will soon join these powerhouses.