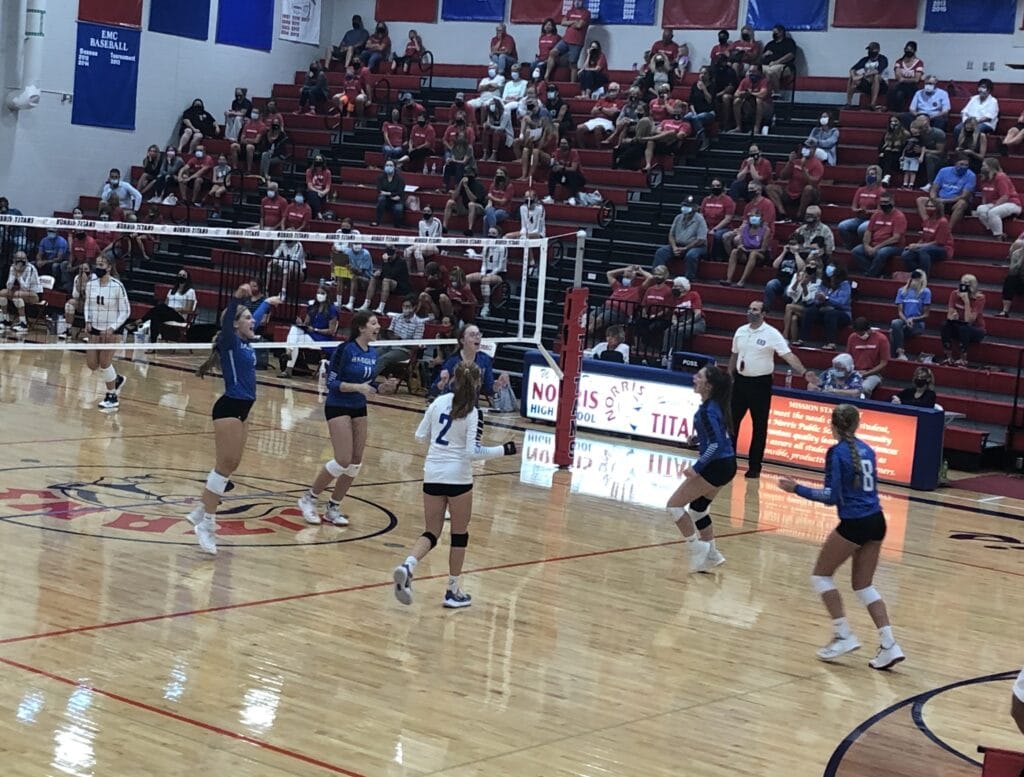 Posted On: 09/7/20 12:15 PM
I've already talked about some standout performers from Saturday's Heartland Crossroads Tournament, but that wasn't the only event going on around the state last week!
I wanted to take a moment to give recognition to some of the great individual performances I saw throughout the week. A lot of these scouting reports were compiled thanks to the hard work of so many people who have been putting out live streams of various matches and events. Your dedication to providing access to the great sport of volleyball does not go unnoticed, especially amid strange circumstances. We appreciate all of you.
So, as I gazed at my computer screens, here are some players that stood out as we entered the second week of regular season play!
Jessica Stander Jessica Stander 5'10" | MB Ashland-Greenwood | 2021 State NE – 5'10 OH – Ashland-Greenwood – Class of 2021
Ashland-Greenwood raised some eyebrows on Tuesday when they nearly upset Waverly, one of the favorites in a stacked Class B. This breakout performance from the Bluejays was led by Stander, an experienced hitter who consistently brought some heat from the left side. Her length and reach rivaled some of the athletic and widely-heralded pins on the Vikings' side of the net. Ashland-Greenwood is officially a sleeper team in 2020 whose senior leader can help them take on some of the best teams in the state.
Brianna Stai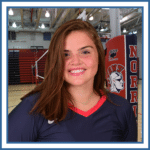 Brianna Stai 5'11" | MB Norris | 2021 State NE – 5'11 MB – Norris – Class of 2021
I had the privilege of watching another Class B powerhouse, Norris, battle with Bennington on Thursday. Stai was a player who stood out among the rest. Her power and strength at the net were simply unmatched. She's particularly good at running a slide in front of her setter, newly-committed junior Maisie Boesiger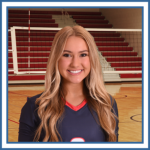 Maisie Boesiger 5'5" | S Norris | 2022 State NE (Nebraska). The senior middle could hammer the ball from anywhere, and she also delivered from behind the service line. Many will tell you that this looks to be the Titans' year, and Stai may just be the player to lead them to the top.
Surprise! We're hitting the road today! @NorrisTitanVB taking on @BadgerVolleybal! pic.twitter.com/6FaLws6zlo

— Austin Kingsley (@KingsleyATK) September 3, 2020
Ray Joens – 6'1 OH/RS – Elkhorn – Class of 2021 (Winona State Commit)
How about the Antlers? I was blown away by the talent on this Elkhorn roster as I watched them defeat Waverly for the Beatrice Invitational championship on Saturday. Their lethal attack was led on the pins by both Joens and her counterpart on the left side, Nebraska Wesleyan commit Addie Thomas. Joens stood out for her wide range of shots which constantly kept the Waverly backcourt off balance. She's got every possible tool in her arsenal: crosscourt, line, and high off the block. It's no question that she is going to succeed at the next level. I've now made it a priority to visit the Elkhorn gym to see this team up close. They're for real.
Olivia Poppert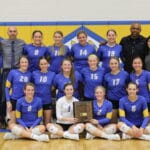 Olivia Poppert 6'0" | S St. Paul | 2022 State NE – 5'11 S – St. Paul – Class of 2022
We now turn to another Saturday invitational champion, St. Paul. The Wildcats took the Lexington Invitational behind the always-stellar play of their junior setter. Poppert distributed an offense that could not be slowed all day. Of course, she contributed some offense of her own, because that's the kind of setter she is. Her height creates a blocking mismatch against a lot of opposing left sides, too. Poppert is the perfect compliment to St. Paul's corps of aggressive pin hitters, and the Wildcats look to ride this combination back to another state title match this year.
Destiny Ndam-Simpson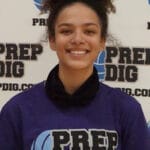 Destiny Ndam-Simpson 6'1" | OH Omaha Westside | 2023 State NE – 6'1 OH – Bellevue West – Class of 2023
No list of top week 2 performers is complete without mention of what Ndam-Simpson accomplished against Papillion-LaVista on Thursday: a new school record! The sophomore phenom put up 28 kills in a five-set thriller. Though the Monarchs got their revenge after falling to the Thunderbirds at the Bellevue West Invitational the previous week, Ndam-Simpson stole the show with her dazzling performance. At a school known for their athletic dominance, this outside hitter has the potential to become one of the best players to don a Thunderbird uniform. The best is yet to come, and that's scary.
Olivia Mauch Olivia Mauch 5'7" | DS/L Bennington | 2024 NE – 5'7 L – Bennington – Class of 2024
I often like to end my features with a look at some young players who exemplify the bright future of prep volleyball in Nebraska. That's exactly what Mauch represents. This freshman libero was a leader for her Badger squad when they faced off against Norris on Thursday. She was so active defensively and constantly worked to take the first ball whenever she could. I saw Norris actively try to serve away from Mauch, who consistently came up with great passes whenever she got her chance. A small-town prodigy who is a part of a great club team, Mauch should develop into a big-time libero in a class full of players with a ton of potential.
Really like Olivia Mauch Olivia Mauch 5'7" | DS/L Bennington | 2024 NE for @BadgerVolleybal. Just a FRESHMAN! Watch out, Class of 2024. pic.twitter.com/HR4WzSInlJ

— Austin Kingsley (@KingsleyATK) September 4, 2020