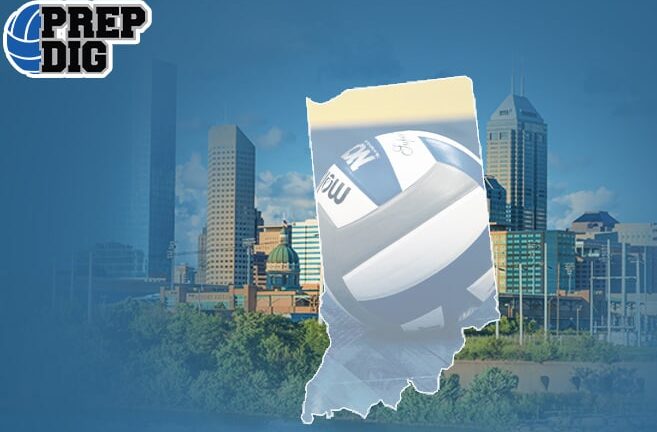 Posted On: 10/3/20 7:11 AM
With our release of the new and improved 2021 player rankings in Indiana, we talk about the top five middles still available to play somewhere next fall. Here we go!
#34: Anna West Anna West 6'1" | MB Greensburg | 2021 State IN , 6-1, MB, Greensburg
I'm cheating here a bit, because I could have easily included Anna in the article yesterday about the top five available pin hitters. She hits a heavy ball and plays six rotations for her high school team, but placing her here is probably where she pans out at the next level. One could argue that she could play the right pin as well, but this is a diamond in an area of the state that doesn't have a ton of high-level volleyball. I'm still amazed that she's been available this long.
#36: Kayden Holcomb Kayden Holcomb 5'10" | MB Floyd Central | 2021 State IN , 5-10, Floyd Central
There are too many coaches hung up on size in the middle. I prefer speed and smarts. Lumbering middles might get by at a lower level, but Floyd Central is far from lower. So is Union, the club where Miss Holcomb trains. Kayden wins, and is successful because of her volleyball smarts and athleticism. Look past the size, and you have a middle