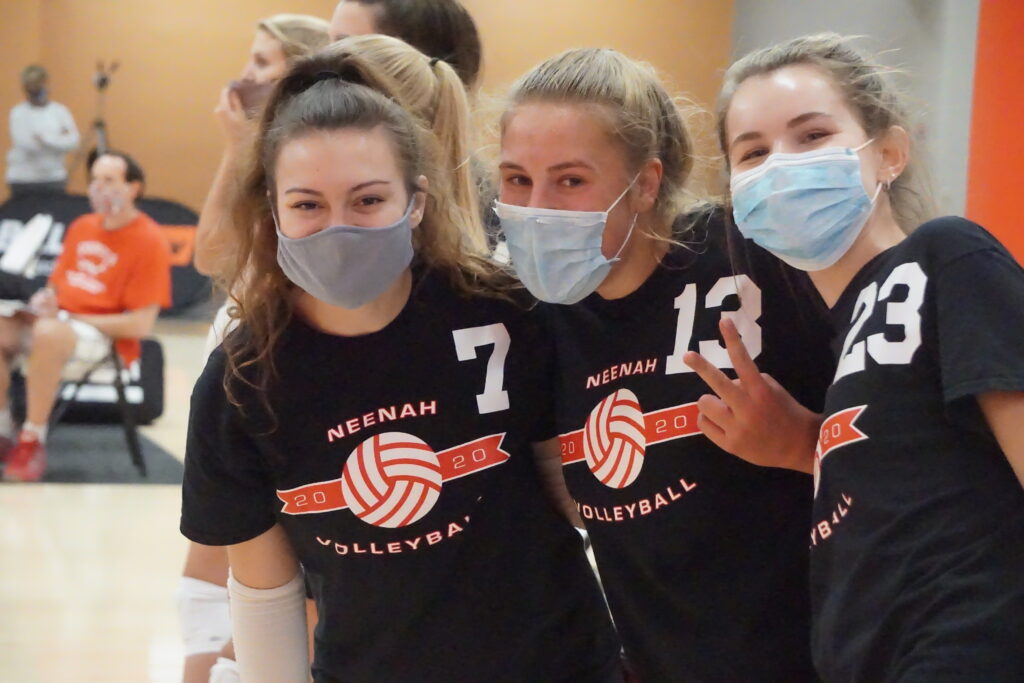 Posted On: 10/15/20 11:44 AM
The Prep Dig fall season will come to a close with the final Saturday tournament with the Pumpkin Spice Slam taking place and the final Prep Dig Fall League date on Monday at the Community First Champion Center in Appleton.  The athletes competing in these events have had plenty of support from their parents in what is the most bizarre season we all hope they ever see.  This was beyond just any normal volleyball to get to this point, but…we did it.  Here are a few stories of teams and individuals going the extra steps to do what they love. 
Roughrider Volleyball Seniors honored during halftime of the football game tonight. No matter what happens next, your coaches love you and are proud of you! 💙💙💙💙💙 pic.twitter.com/7B5l8eaj9L

— Roosevelt 🏐 Volleyball (@RiderVolleyball) September 5, 2020
Traveling from Des Moines, Iowa to the Pumpkin Spice Slam will be the Roughriders from Theodore Roosevelt High School.  These athletes and coaches have had quite the start to their 2020-2021 school year, one in which plenty of the athletes playing in this tournament have had going 100% virtual to start their academic year.  However, coming from Iowa their story is a little bit unique and is why we are so happy to host this team for the weekend. 
Des Moines Roosevelt is part of the Des Moines Public Schools.  This program is a contender in Central Iowa and started the season ranked (and is still ranked) in Class 5A, Iowa's largest class.  Des Moines Public Schools elected to start the year 100% virtual in which many school districts in Wisconsin are doing the same – Green Bay, Appleton, and plenty in the Madison area.  However, for the athletes who compete in the Des Moines Public School System, that meant sports were shut down once school started with no alternate fall season.  No chance to play in the spring for their school, like many of the other athletes at this tournament are hoping for – in Des Moines it was "Game Over". 
Athletes competing in the Prep Dig Fall League and the Pumpkin Spice Slam share a common tie where their fall has been anything but normal.  They all share some commonalities of what their day to day routines look like.  
We got Pink!
We got Seniors!
We have masks! 😷
We're back! pic.twitter.com/SySniEkHV8

— Chris Fitzgerald (@PrepDigChris) October 12, 2020
For most, they are in virtual school, some it is not a choice as their districts have elected to stay virtual with no in-person option.  With no in-person option, that means for most if not all, no school-affiliated activities.  For the athletes competing in these tournaments, it's all funded and organized by parents, high school coaches are not allowed to coach or even organize these teams via school and WIAA rules.  Parents have gone the extra mile in providing a chance for their kids to play, some stepping into the role as coaches, transportation service, video coordinators, ticket vendors, and director of operations.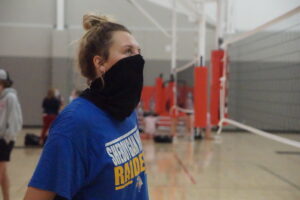 When athletes are able to get on the court, it's a sense of normalcy.  For some athletes, this fall, the chance to take the court is up in the air up until the first serve.  A call can come in saying they have had exposure to Covid meaning they were within six feet for greater than 15 minutes of someone who has tested positive.  Right away people can jump to conclusions – kids gathering in large groups, no masks, being reckless.  Far from.  This could be someone they are sitting next to in Math class, a place they have an after school job, the possibilities and variables are endless.  The athletes we have been able to work with through the summer and fall are taking all the precautions needed to be able to do what they love to do. 
Last night we were able to Dig For A Cause wearing pink! Donations were made from teams to support @hopecancerWI pic.twitter.com/vTHveJjROX

— Chris Fitzgerald (@PrepDigChris) October 13, 2020
These high school athletes, whether they are from Des Moines, Appleton, Madison, or rural Wisconsin, have shown what volleyball and being part of a team means.  To play volleyball and get on the court is something to be grateful for and is not taken for granted.  Anyone pursuing what their passion is in 2020 is taking steps beyond what has ever been done to do what they love.  Come Saturday and for the Prep Dig Fall League on Monday, the fall season will wrap up, a bittersweet ending to an unique situation we made the most of.  
The saying is cliche, but so true, but for volleyball to happen in 2020 – "It Takes a Village".  And this is a village we are proud to be a part of.
Cold Brew, Latte, Frappe, and Macchiato Brackets are ready for the Pumpkin Spice Slam this Saturday at the @ChampionCtr https://t.co/hbmyjnCogL pic.twitter.com/A7870ud4Xv

— Chris Fitzgerald (@PrepDigChris) October 15, 2020