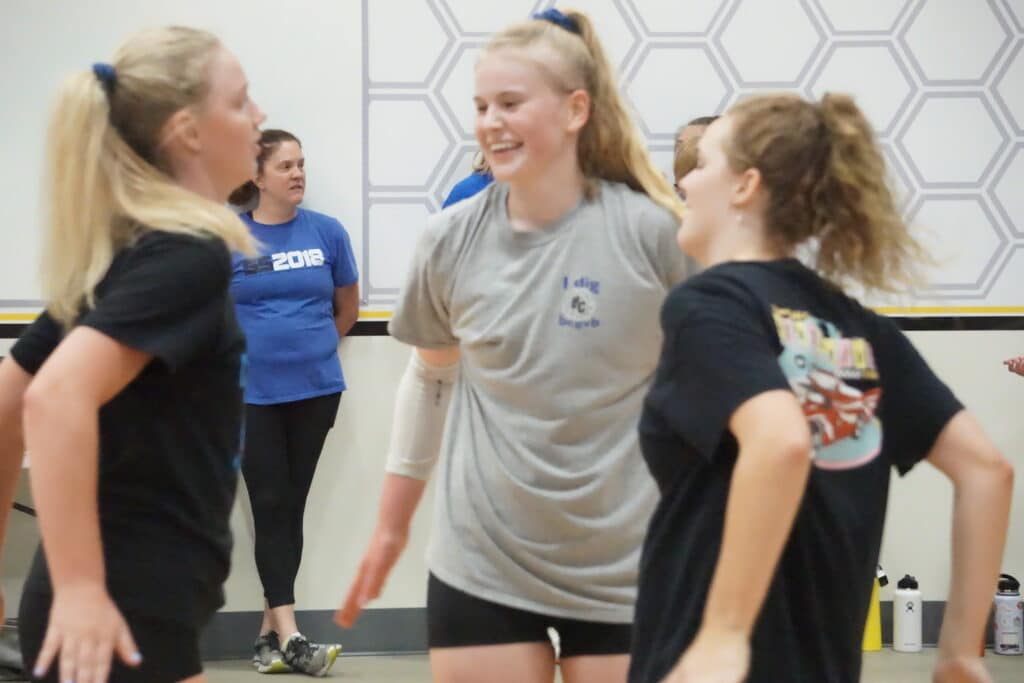 Posted On: 10/26/20 12:33 PM
It's getting closer. Teams have survived regionals and its on to sectionals, two wins and you're in.  As teams get into crunch time, it will be essential to the success that top players rise to the occasion.  They raise the level of play of their teammates and have this intangible of finding a way to get it done.  Some have been in big game situations while others, this will be their first big taste of the spotlight.  Here are a few looks at those in Division 1 an Division 2 on who could make a big impact in their teams advancing to the state tournaments.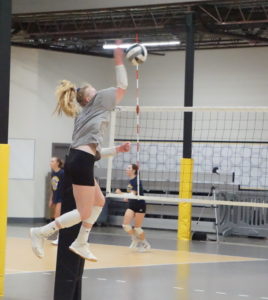 Mckenna Wucherer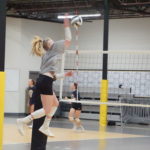 Mckenna Wucherer 6'1" | OH Brookfield Central | 2022 State WI – Brookfield Central 
Committed to Minnesota
We've talked about up and comers and prospects on the rise, but that was Wucherer when she was in 8th grade.  She came into her high school career with lofty expectations, but she has gone above and beyond.  An athlete with an intense hunger to compete and win.  She does some special things on the court and will do so far beyond the high school level.  All she has to do is win a mini GMC four team tournament which every match against any of the teams in her 
Anna Wolf Anna Wolf 6'2" | MB River Falls | 2021 State WI is back, healthy and strong for @RFHSVball – her game has evolved so much over her career. She is committed to @GopherVBall pic.twitter.com/NdXbHM3Z9U

— Chris Fitzgerald (@PrepDigChris) July 10, 2020
Anna Wolf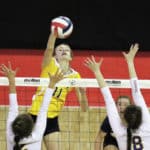 Anna Wolf 6'2" | MB River Falls | 2021 State WI – River Falls
Committed to Minnesota
Wolf is going to make the most of her last hurrah!  Last season she was sidelined most of the year with a back injury and is now healthy and looking to be in the state tournament for the fourth year in a row.  A 6'4 middle blocker who can change the game, Wolf has really developed her overall game as well as her physicality to be available as an attacker and also a major presence with her block.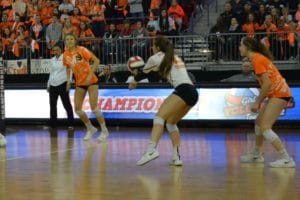 Sam Naber – Burlington 
Committed to Marquette
Naber stole the show at the state tournament her Freshman year as the libero for the Demons.  She started her first two years of high school ball with back to back state titles.  Scrappy, gritty, and an overall sense for anticipating where the ball will go, she is the quarterback of the defense at Burlington who is always one of the top defensive teams in the state.  
Brooke Porter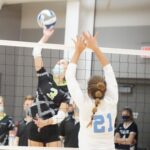 Brooke Porter OH Muskego | 2022 State WI – Muskego 
A junior, Porter has always been a consistent force for Muskego and this year is no different as one of the top attackers and defenders for the Warriors along with Ashley Kopp.  The duo have been the main point scorers and if seeding plays out, could be in a sectional final against Burlington.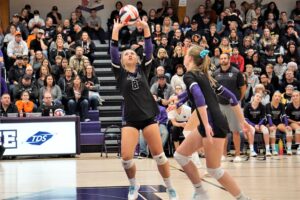 Brooklyn Montgomery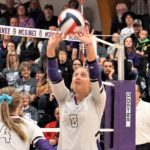 Brooklyn Montgomery 5'5" | OH Mosinee | 2021 State WI – Mosinee
Montgomery is involved in almost every play for Mosinee in some way with her ability to set, attack, and even score points from the service line.  Mosinee has an incredibly balanced squad where any other of their attackers can put a ball down as they are so solid with their passing as well.  They will be in the Northern Sectional for D2 along with St. Croix Falls, Northwestern, and Bloomer.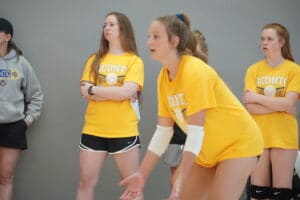 It has been so fun to watch Cora Behnke Cora Behnke 6'0" | OH Oconto | 2021 State WI the past few years. @gbphoenixvb is getting a good one! pic.twitter.com/zK1kLUGhiy

— Chris Fitzgerald (@PrepDigChris) August 19, 2020
Cora Behnke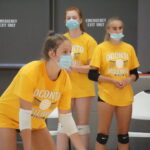 Cora Behnke 6'0" | OH Oconto | 2021 State WI – Oconto 
Behnke has always been in the mix of being one of the top outside hitters in her class.  A top serve receiver as well as a big swing on the pin.  Oconto has traditionally been a D3 squad, but is now in D2 with the new classifications.  With multiple scoring threats with Behnke and Junior, Hannah Moe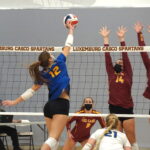 Hannah Moe 5'11" | OH Oconto | 2022 State WI they will be looking to knock off Freedom who won their first regional championship and would potentially have a match up with defending D2 state champions Luxemburg-Casco.
We had 50 athletes sign for the Prep Dig Wisconsin Top 250 yesterday! We want the best athletes competing in the gym and we are well on our way! @stingvb1988 Saturday, November 21.
9:00-11:00 – Class of 2021-2022
12:30-2:30 – Class of 2023-2024https://t.co/SXZt6711Rd

— Chris Fitzgerald (@PrepDigChris) October 23, 2020