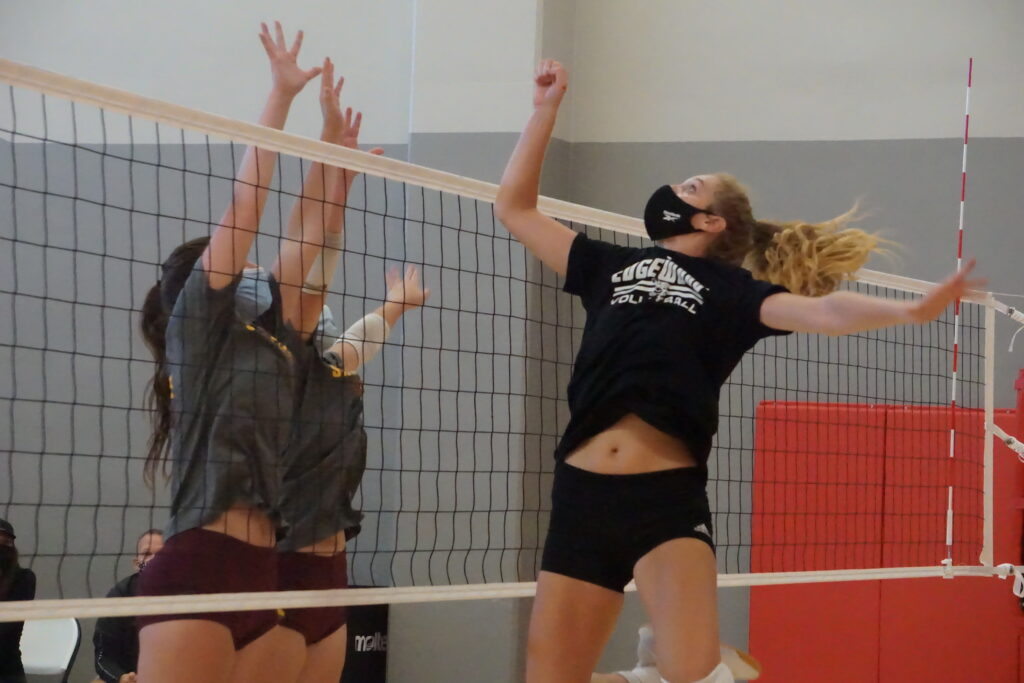 Posted On: 10/27/20 10:30 AM
It's getting closer. Teams have survived regionals and its on to sectionals, two wins and you're in.  As teams get into crunch time, it will be essential to the success that top players rise to the occasion.  They raise the level of play of their teammates and have this intangible of finding a way to get it done.  Some have been in big game situations while others, this will be their first big taste of the spotlight.  Here are a few looks at those in Division 1 an Division 2 on who could make a big impact in their teams advancing to the state tournaments.
Emma Johnson Emma Johnson 5'10" | S Luxemburg-Casco | 2022 State WI everyone! 📈📈📈 @LCSpartanvball takes it 3-0 with the last two sets going 25-23. Another great night of volleyball pic.twitter.com/FKmHxw4jSL

— Chris Fitzgerald (@PrepDigChris) October 21, 2020
Emma Johnson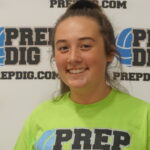 Emma Johnson 5'10" | S Luxemburg-Casco | 2022 State WI – Luxemburg-Casco
Emma Johnson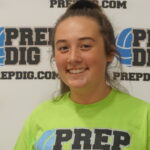 Emma Johnson 5'10" | S Luxemburg-Casco | 2022 State WI has really elevated her game as the setter for L-C.  She has great hands, a smooth release and has elevated her game at the net where she will attack whenever the defense gives her that opening.  She's a triple double type setter where she can get double figures in assists, kills, and digs.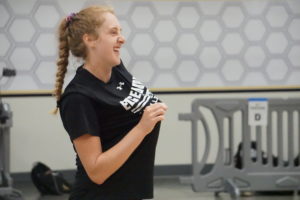 Ella Foti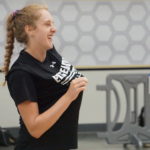 Ella Foti 6'0" | S Madison Edgewood | 2021 State WI – Edgewood
Committed to Marquette
Foti is in charge of the "Road Warriors".  Edgewood has not played a home game all season with Covid guidelines.  They will host Wautoma at Lake Mills on Thursday in sectional play.  Foti is such a physical and athletic setter where she is making contact at ten feet and is always neutral with where she can go with the ball.  She provides a big block and if given the chance to swing is extremely terminal.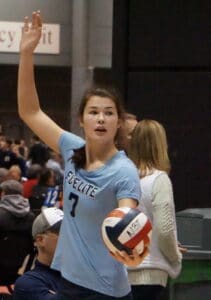 Hattie Bray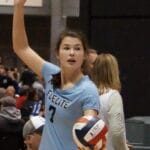 Hattie Bray 6'1" | MB Wautoma | 2021 State WI – Wautoma
Committed to Marquette
Bray is taking her Wautoma teammates into uncharted territory after they won their first regional title this weekend.  Bray is 6'2, long, athletic, and so dynamic along the net.  She can close the block, but she is also high IQ where she can hit a variety of shots to score points.  She will be going head to head with her future setter in Foti on Thursday night.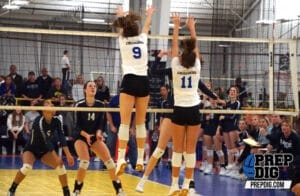 Kaitlyn Riley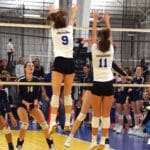 Kaitlyn Riley 6'0" | MB Catholic Memorial | 2021 State WI – Catholic Memorial 
Committed to Baylor
Riley might be one of the best blockers in the state between her physicality and absolute hangtime at the net.  She is leading CMH as the number one team in D2, but they first have a loaded sectional to battle through.  Following CMH, she will head to Baylor to join one of the top teams in the country where her athletic style should translate well to the next level.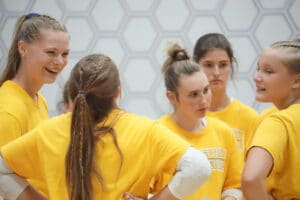 Katie Winkler Katie Winkler 5'11" | RS East Troy | 2021 State WI – East Troy
Committed to Seton Hall
Winkler really busted out her Sophomore year enroute to East Troy's state title in D2.  A powerful right side with a big left handed swing who can also pass makes her such an outlet for her squad.  East Troy was going to go with the alternate fall season and here they are in the sectional semifinals.  Winkler and Riley have been part of Sting Gold teams the past two seasons and will be quite the matchup come Thursday.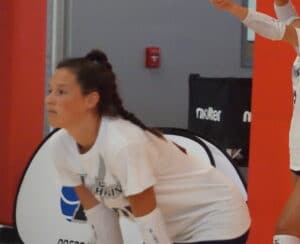 Adriana Studer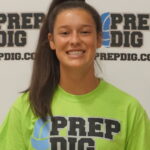 Adriana Studer DS/L Lake Country Lutheran | 2022 State WI – Lake Country Lutheran 
Lake Country Lutheran has had some huge wins this season, most recently sweeping Kettle Moraine Lutheran to advance to sectionals.  This program is built off tough defense and ball control which starts with Junior libero, Adriana Studer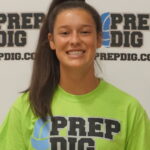 Adriana Studer DS/L Lake Country Lutheran | 2022 State WI .  One of the top liberos in her class in Wisconsin, Studer is the key to first contact where she is heavily relied upon to provide a three point pass and take the opposing top attacker out of the game.  Rachel Rossing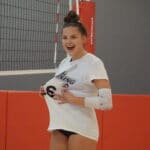 Rachel Rossing 5'7" | S Lake Country Lutheran | 2023 State WI is a Sophomore setter and has been key for the Lightning as well.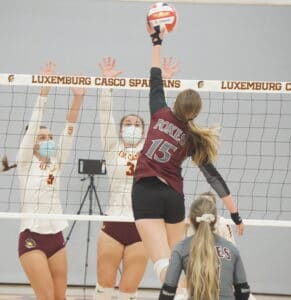 Mickenzi Benter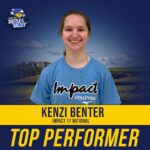 Mickenzi Benter 5'9" | RS Fox Valley Lutheran | 2022 State WI – Fox Valley Lutheran 
FVL is another team who has bumped up a division and has the #2 seed in their sectional behind Sauk Prairie.  Another well rounded team with weapons at every position, but Benter is an electric athlete with a heavy left handed swing from the right side.  FVL also has quite the hidden gem of a libero in Kennedy Schmitz Kennedy Schmitz 5'2" | DS/L Fox Valley Lutheran | 2023 State WI out of the Class of 2023.  With two older sisters playing at UW-Milwaukee, she is one to keep tabs on.