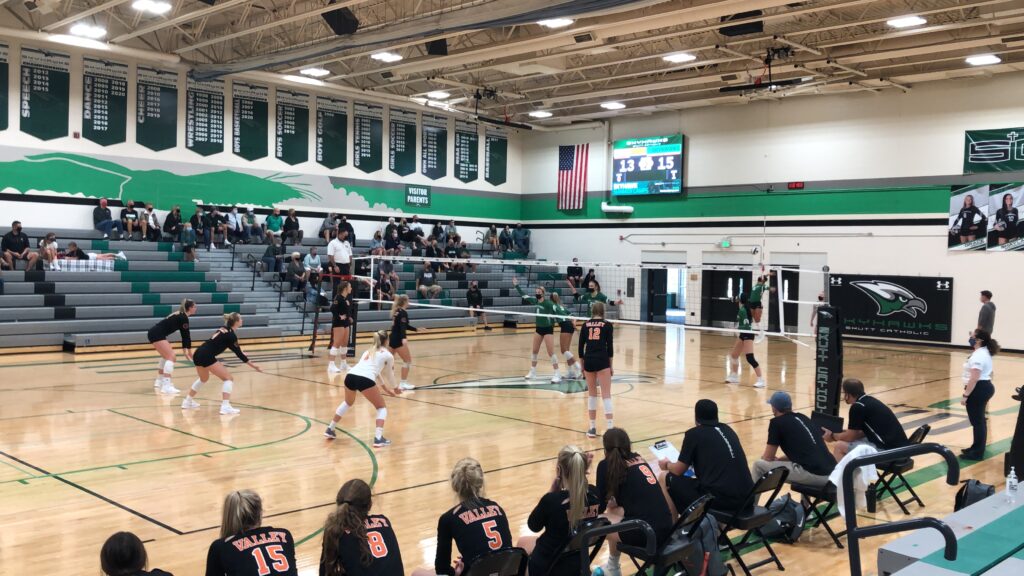 Posted On: 10/12/20 11:37 AM
What a day of volleyball!
It's hard to give a brief summary of all the incredible plays and performances I saw at Omaha Skutt High School on Saturday. This is just what happens when you put a group of great teams together in one gym: you're going to get a spectacular show.
Perhaps equally exciting for me was the opportunity to see a couple of teams from outside Nebraska. Seeing teams for the first time is always a thrilling experience.
So, after all this buzz, I managed to come up with some themes that stood out from the tournament. I'll also be giving plenty of shoutouts to those players who impressed at what was arguably one of the top tournaments of the high school volleyball season.
Commits Everywhere...and Husker Heaven
If you want a good indicator of the level of talent at this event, let's look at some of the college-committed athletes I got to see:
We'll start with those out-of-state teams I mentioned earlier. St. Teresa's Academy, from Kansas City, MO, has a great leader on the outside in senior Margaret McInerney Margaret McInerney 6'1" | OH St. Teresa's Academy | 2021 MO . The University of Chicago commit was effective on the left pin throughout the day.