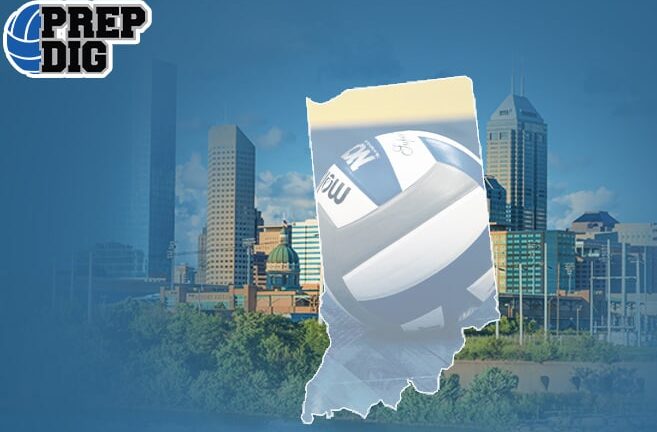 Posted On: 10/17/20 5:22 PM
We've finally released our 2023 updated player rankings, and boy, do we have some adjustments. Lots of new kids to the rankings, sectionals this week, and a ton of sophomores around the state showing us that they're no longer acting like sophomores. Here's who's caught our eye since the last update.
#8: Olivia Fish Olivia Fish 6'3" | OH Seymour | 2023 State IN , 6-3, OH, Seymour
A big kid that plays fast. Currently only playing three rotations for the Owls, her season just ended moments ago in the sectionals. She can now bring herself down to Louisville and continue that KIVA training that has, in this author's opinion, made her a big target for recruiting attention. She hits a heavy ball, is smart on net defense, and was a major reason for Seymour's success this fall. I'm really looking forward to seeing Miss Fish play in various JVA tournaments in the spring.
#9: Naija Gadis Naija Gadis 5'8" | S Brebeuf | 2023 State IN , 5-8, S, Brebeuf
Full disclosure---I got an email a while back about Miss Gadis, and didn't think much of it. Yeah, yeah, she's got a lot of recruiting attention. This is INDIANA, a lot of setters get a lot of attention. And then I saw her play. The volleyball IQ