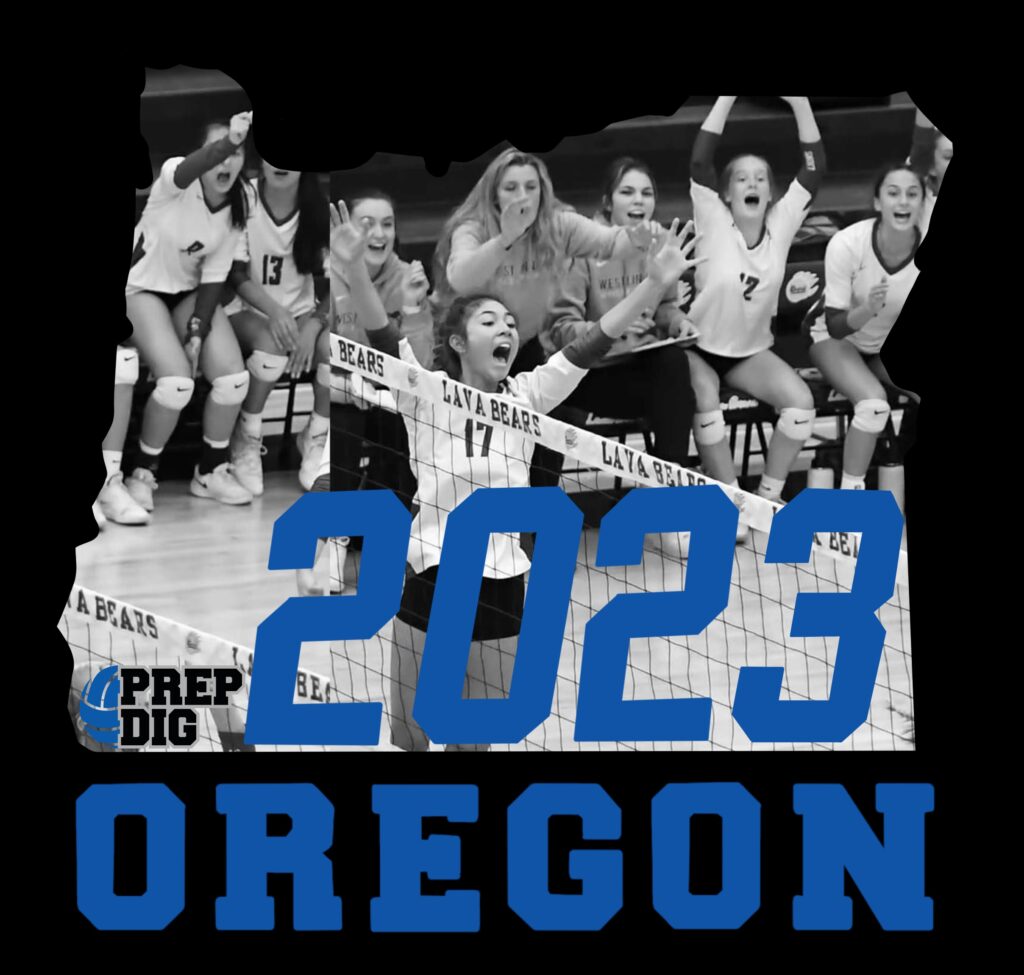 Posted On: 11/30/20 1:27 PM
Since the 2023 Rankings were released, a lot has happened in our world, our country, and our State. However, one thing has remained the same: our love for the game. While competing and playing may look different than in years past athletes are still finding ways to get out and play.  
The class of 2023 has grown substantially with nine new additions to the rankings list. There was also quite a bit of movement, with a couple of players jumping up by more than twenty spots! 
Did you know no players from the class of 2023 have committed to a school? College coaches have so much talent to choose from with this class! 
Make sure to check out the updated rankings list here.
Below are the top ten athletes from 2023: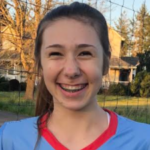 Sophie Gregoire-Salagean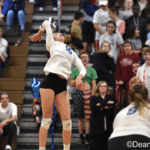 Sophie Gregoire-Salagean 6'0" | OH Newberg | 2023 State OR , 6'0″, OH, Newberg High School, Oregon Juniors Volleyball Academy
"Gregoire-Salagean did not let being the only freshman on the Newberg High School Varsity team stop her. Early on she became a six-rotation outside hitter for the Tigers. There were few freshmen to make an All-League First-team selection, but Gregoire-Salagean was one of the few. She was awarded Pacific Conference First Team All-League All-League and was a contender for the Pacific Conference Player of the Year."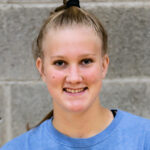 Addie Hoover, 5'9″, OH, West Linn High School, Portland Volleyball Club
"Hoover, one of two freshmen to make the West Linn Lions varsity squad, is a dynamic athlete who has the ability to step into any position on the court. While her attack comes with great speed and power, she also is a sharp defender, and often saw court time in the back row, with Warmenhoven (#1 2022 recruit in OR) and Wilmes (University of Washington commit) on the outside for the Lions."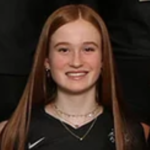 Isabel Patterson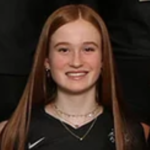 Isabel Patterson 5'9" | OH Jesuit | 2023 State OR , 5'9″, OH, Jesuit High School, Athena Volleyball Academy
"Patterson, one of two freshmen to make the Jesuit High School Crusaders varsity squad, helped them secure a first-place finish in the 6A State championship. Patterson flies off the court when attacking and uses her insanely fast arm swing to rack up kills."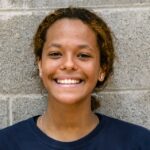 Mia Starr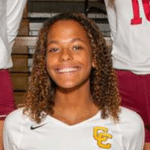 Mia Starr 5'8" | S Central Catholic | 2023 State OR , 5'10″, S/RS, Central Catholic High School, Oregon Juniors Volleyball Academy 
Being one of two freshmen on the Varsity team, she stepped into a different role this season. Behind two seasoned setters, Lauren Stemple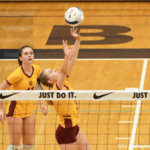 Lauren Stemple 5'7" | S Central Catholic | 2022 State OR (2022) and Kealani Rosa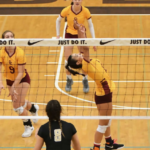 Kealani Rosa 5'6" | S Central Catholic | 2021 State OR (2021), she saw court time as a serving and defensive specialist. She has very good decision-making skills when running the offense. She consistently puts up hittable balls for her attackers.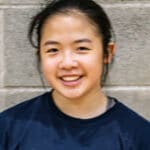 Kennedy Cheung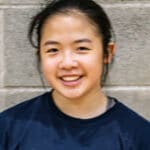 Kennedy Cheung 5'2" | DS/L Westview | 2023 State OR , 5'2″, DS, Westview High School, Oregon Juniors Volleyball Academy 
"Cheung had a standout freshman season playing for the Westview High School Wildcats as their starting libero. She had no problem stepping into a huge leadership role in her first high school season and did so with a great sense of ease. She is absolutely fearless on defense."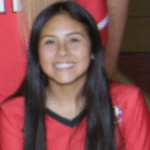 Sam Keightley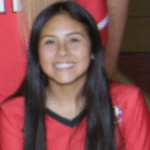 Sam Keightley DS/L Oregon City | 2023 State OR , DS, Oregon City High School, Portland Volleyball Club 
"Keightley was the lone freshman to make the Oregon City High School Pioneers Varsity squad. Although not in the Libero position like usual, playing behind Abby Bareksten Abby Bareksten DS/L Oregon City | 2021 State OR , a 2021 Libero with First Team All-League honors, she made her way into the starting line up with her consistent serve receive and powerful serve."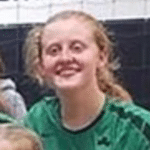 Beaux Bruegman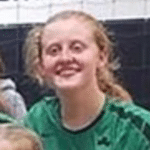 Beaux Bruegman 5'10" | S Sheldon | 2023 State OR , 5'10″, S/RS, Sheldon High School, Webfoot Juniors 
"Bruegman had a breakout freshman season, seeing playing time as a setter and right side attacker for Sheldon High School, who finished fourth in the State tournament. She was awarded Southwest Conference Honorable Mention. She has spent the off season playing on the Varsity basketball team for the Irish."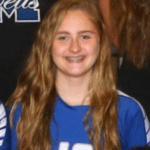 Madison Corpe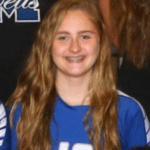 Madison Corpe 5'9" | S McNary | 2023 State OR , 5'9″, S, McNary High School, North Pacific Juniors 
"Corpe, being the lone freshman on McNary High School's Varsity team, did not let that stop her. She made a huge impact for the Celtics, running a 5-1 as their primary setter. Corpe is able to put her team in successful situations, by keeping her sets consistent for her attackers."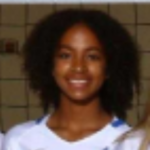 Naima Foster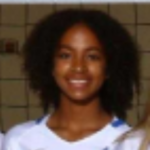 Naima Foster 5'10" | OH Valley Catholic | 2023 State OR , 5'10″, MB/OH, Valley Catholic High School, Oregon Juniors Volleyball Academy 
"Foster had a breakout freshman season as a starting middle for the Valley Catholic High School Valiants. She helped them win a consecutive 4A State championship. An incredibly athletic middle with an insane vertical, she touches 10 feet 2 inches, she is lethal in the middle."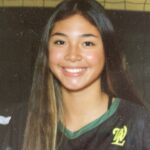 Amyah Semau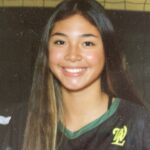 Amyah Semau 5'8" | OH West Linn | 2023 State OR , 5'8", OH/MB, West Linn High School, Portland Volleyball Club 
"Since the Lions had Warmenhoven (#1 2022 recruit in OR) and Wilmes (University of Washington commit) on the outside, Semau was put on the right side given her strong block. When Claire Matthiessen went down with an injury at the beginning of the season, the Lions looked to Semau to fill her shoes, and she rose to the challenge."