The gyms are full again as the 2021 club season is off and running around the state. We continue to keep our hopes high for a successful year mirroring that of the high school season. We are starting to get a buzz for what teams to keep an eye out for this season. With a array of teams competing in Open, USA, American, then of course National bids in play through regions, we anticipate an exciting final season for these teams with primarily 2021 graduates on their rosters. We browse the Gateway and Heart of American regions to learn about some of the teams and rosters. The Gateway region consist of teams in the eastern part of the state as well as teams in portions of Illinois. The Heart of American region is similar where it has teams from Central Missouri moving west and the state of Kansas. We will not just focus on the Missouri teams since they compete against each other regionally and some Kansas teams have Missouri players on their rosters. We also plan to role out previews throughout the month of December…so if your team isn't featured today, sit tight! Coaches, send previews of your teams to prepdigmo@gmail.com. Now, Let's dig in!
KC Power 18-1
The three time defending HOA age group power league champions are back for a run at number four. They return a roster that includes all ten players committed and signed to Division 1 programs. They return nine of ten from a season ago and added setter/right side Camryn Turner Camryn Turner 5'7" | S Seaman | 2021 State KS (Kansas) to the roster who will primarily set this year as she rests a shoulder. Sarah Bingham Sarah Bingham 6'3" | MB Shawnee Mission East | 2021 State KS (Illinois) and Andi Kreiling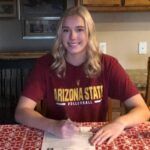 Andi Kreiling 6'3" | MB Kearney | 2021 State MO (Arizona State) will anchor the middle. Bingham can score across the net and runs a great slide. Kreiling is best in front of the setter and finds gaps in the defense. Ball control should be solid with Jaden Ravnsborg Jaden Ravnsborg 5'8" | DS/L Mill Valley | 2021 State KS (Kansas State) returning to the libero position. She is as good as they come and also exhibits a strong serve. She should be joined by 6 rotation OH Brooke Stonestreet Brooke Stonestreet 5'10" | OH De Soto | 2021 State KS (Iowa State) in the back row as she transitions to a primary defensive role. This moves DS Bailee Middleton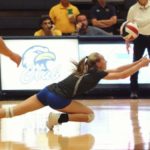 Bailee Middleton 5'10" | DS/L Liberty | 2021 State MO (Ole Miss) back to the pin to join Keyana Cruse Keyana Cruse 6'1" | MB Bonner Springs | 2021 State KS (UNLV) and Addi Pelham (Lipscomb). Both Cruse and Pelham had huge high school seasons and registered over 400 kills. Kansas 2A player of the year Katrina Davis Katrina Davis 5'10" | S Heritage Christian | 2021 State KS (VCU) returns as the setter and Missouri Class 4 All-State member Bryn McGehe Bryn McGehe 5'8" | DS/L Platte County | 2021 State MO (Kansas) is back in a utility role. 
Mavs KC 18-1
The one player KC Power lost moved across town to join a revamped Mavs roster in 2021. Kristen Birmingham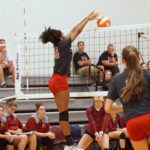 Kristen Birmingham 6'1" | OH Park Hill | 2021 State MO (Oklahoma), an AVCA Under Armour Third Team All-American Outside Hitter will add to a team that boast two first team All-Americans who will be playing in their age group for the first time in years. The team is led by one of the top setters in the nation in Kendra Wait Kendra Wait 5'10" | S Gardner Edgerton | 2021 State KS (Creighton). Wait has played up for years, leading her team to a national championship and mvp honor a few years back. She has a high volleyball iq and keeps the defense on their toes. Joining her on those teams and playing up was another first team All-American in Caroline Bien Caroline Bien 6'0" | OH St. Thomas Aquinas | 2021 State KS (Kansas). The elite defender is also a big scorer on the pin and gives the Mavs a solid Big 3 core to work with. She has numerous shots in her package and will probably be used on the pin. There is more to this team beyond those three. Olivia Lovett Olivia Lovett 5'11" | OH St. James Academy | 2021 State KS (Loyola-Chicago) and Ashlyn Lovett (Georgia Southern) are two returnees from Mavs 17-1. Olivia is another powerful pin hitter that will play a factor on offense. Ashlyn has been among the top defenders in the state during the high school season. Another addition to this team is libero Courtney Jackson Courtney Jackson 5'9" | S Olathe Northwest | 2021 State KS (Arkansas), who moves over from Dynasty. She appears to be in position to hold down the libero position and is as smooth as they come. Leilani Elder (Alaska Anchorage), Madalyn Ehlers (NW Missouri State, Justine Bichelmeyer Justine Bichelmeyer 6'2" | MB St. James Academy | 2021 State KS (Central Missouri) and Berit Jones (Central Oklahoma) round out the roster as middles and defensive specialist. Elder is an above average defender who blocks and touches balls at high amounts. Ehlers and Bichelmeyer will benefit from the quick offense Wait brings to the table. 
Rockwood Thunder 18 Elite
The top team in the Gateway Region is back for a final run in 2021. Many of their players participated in a shortened high school season and are licking their chops for some high level competition. While their rosters aren't listed, we have a good idea on some of the pieces who should be returning to complete this team. It will be led by 6 rotation right side Jordan Iliff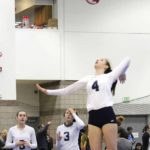 Jordan Iliff 6'1" | RS Mehlville | 2021 State MO (Missouri). She is one of those players with an abbreviated season but she made most of it with a productive few weeks that included a first team all-district honor. She has shown the ability to pass and displays a strong serve to go with her offensive skills. We also know Addison Lyon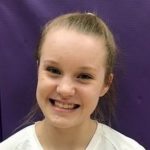 Addison Lyon 5'10" | S O'Fallon Christian | 2021 State MO (Missouri) is back for her final club year. After her seasons were interrupted last year we are happy to see her fully recovered and she will run the team from the setter position. MB Morgan Isenberg Morgan Isenberg DS/L Lafayette (Wildwood) | 2021 State MO had a strong high school season and took home conference player of the year honors at Lafayette. Regina Elguezabal Regina Elguezabal 5'8" | DS/L Oakville | 2021 State MO (Maryville) has the skills to contribute on the pin and defensively after a strong high school season. AVCA All-Region team members Lana Gerard and Taylor Beaven Taylor Beaven DS/L Seckmann | 2021 State MO (Stanford) will play important roles for 18 Elite this year on the pin and defensively. 
417 Juniors 18-1
417 had a strong start to the 2020 club season and took the region by storm with a 2nd place finish in 17u HOA Power League Qualifier last year. They ended up finishing 9th after a 7-8 run but return many pieces that will put them in the mix for a Power League title and earning a bid early on in the USA division at the MLK Qualifier. They have many all-state players led by AVCA Under Armour All-American Honorable Mention selectee Maddy Bushnell Maddy Bushnell 6'3" | MB Willard | 2021 State MO (Missouri State). The elite middle blocker had a strong high school career and can score and play strong defense at the net. On the pins, 417 return two of the most prolific scorers in the state this fall in Salma Lewis Salma Lewis 5'8" | OH Carl Junction | 2021 State MO (Drury) and Jaycee Fixsen Jaycee Fixsen 5'11" | OH Nixa | 2022 State MO (2022 Missouri State). Both have shown the ability to score and are smart players who find the open floor or tools the defenders. Kate Owen Kate Owen 5'6" | DS/L Kickapoo | 2021 State MO (Missouri State) is a strong defender and has a high volleyball iq. Sydney Golden Sydney Golden 5'9" | S Nixa | 2022 State MO is among the top setters in the state and does a good job of making the right set. Hannah Tadlock Hannah Tadlock DS/L Ozark | 2021 State MO will also play an important role on this team after a season that saw her earn post season recognition. 
HPSTL18 Royal
High Performance STL 18 Royal returns enough talent to build on their shortened 17's season. Storm Suhre (Indiana State) is a strong middle who can impact the game offensively and defensively. Shelby Dannegger Shelby Dannegger OH Lutheran | 2021 MO can contribute from either pin and has improved her shot arsenal over the years. Rihanna Huebner is a player who can play both the middle and the pin. She is strong defensively getting her hands on balls and does a good job of getting back in transition. Frannie LaVinge is coming off an all-conference and all-district season in a history making season for Nerinx. The 2022 southpaw can do it all and should be all over the court for 18 Royal. Setter Jenny Nguyen returns to the roster. She is a smarter left handed setter who utilizes her jump setting ability to keep front lines guessing. CeCe Nourie (Hamilton) is a strong defender from the back row. She is a precise passer and flies all over the court to get balls up. 
Shockwave 18 Adidas Scott
This team as 17s were right in the middle of the hunt for the Power League title last year with a 14-1 finish also. They return enough pieces to be in the mix for Scott Larkin's team. Ella Larkin Ella Larkin 5'10" | S Bishop Carroll | 2021 State KS (LSU Beach) will be an important factor in the teams success leading the offense from the pin position. Middle blocker Hadley Waldren (Northwest MO St) is an athletic middle who has continued to develop offensively over the last couple of seasons. Joining her in the middle will be Washburn pledge Austin Broadie Austin Broadie 6'0" | OH Trinity Academy | 2021 State KS . Leah Bentley (Washburn) has a strong defensive presence in the back row and has been shown to be an efficient passer, along with Natalie Trigo Natalie Trigo 5'4" | DS/L Andover | 2021 State KS (Newman). Other players in the mix to contribute on the pins are Riley Daugherty (Newman), Asha Regier (Nebraska-Kearney), and Melody Ukoefreso Melody Ukoefreso 5'10" | OH Wichita East | 2021 State KS . Daugherty had a strong season for Bishop Carroll this fall with 231 kills. Regier had over 400 kills for Newton. Ukoefreso has been an all-league performer for Wichita East over the years. The setting duties fall into the hands of Marah Zenner (Neosho County) and Shayna Posey. Look for them to run a fast offense to help the undersized pin hitters. Ball control will be one of their strongest identities. They will play open during the qualifying season. 
Pohaku 18-1
The newest team on the block is only new in name but will have many familiar faces. When you see this team it will look like Dynasty 17 team from a season ago. Director and Coach Conan Salanoa started his own program and many of his players made the jump. This team won the 17u Power League Qualifier last year and ended up as the runner ups after going 14-1 in Power League. This team has many college pledges and will be a team to keep an eye on this winter and spring. We are unsure if setter Alyssa Miller Alyssa Miller 5'10" | S Blue Valley Northwest | 2021 State KS (Dayton) is planning to compete as she isn't listed on the team roster on HOA website. However, they also return setter Lauren Wheeler Lauren Wheeler 5'10" | S St. James Academy | 2022 State KS , who had a good junior season for St James Academy Two-time All-State outside Aubrey LaPour Aubrey LaPour 5'11" | OH Blue Springs South | 2021 State MO (Bryant) will be one of the pins. She has a heavy arm and is a scoring machine. State Champion rightsize Erin Garr Erin Garr 6'0" | MB Bishop Miege | 2021 State KS (Stony Brook) is one of the most improved players over the last two seasons. She has a strong arsenal of shots and is a valid threat from the back row. One of the top liberos in the state and recent Western Michigan pledge Aly Gurtiza Aly Gurtiza 5'8" | DS/L Lee's Summit West | 2021 State MO will anchor the defense. Jenna Zydlo Jenna Zydlo 6'0" | MB Basheor Linwood | 2021 State KS (West Florida) has been a steady and consistent middle for this roster the last few years and will continue to have a strong defensive presence at the net. 
PVA 18 Elite
PVA is another team who made a few roster moves to make a final push in 2021. Pin Bettye Igbenebor returns to PVA after a gap year at Mavs. She has proven to be an efficient scorer on the right side in seasons past. AVCA Under Armour Honorable Mention All-American Maggie McInerney Maggie McInerney 6'1" | OH St. Teresa's Academy | 2021 State MO (Chicago) is back on the pin in her final club go around. She had a strong high school season before it was shortened by a freak injury at the end. She developed into a strong defender to go with her offensive capabilities. Arley Anderson Arley Anderson 5'4" | DS/L Park Hill South | 2021 State MO (Central Missouri) has moonlighted as a setter and defensive player on this team over the last few seasons. We will see what her role is this winter but she earned over 2000 assists in her prep career. A new face to the lineup will be middle Kelly Ann Greene Kelly Ann Greene 6'0" | MB St. Teresa's Academy | 2021 State MO (Cal Santa Cruz). She will be a valuable addition to the team after a strong high school season. She is an offensive minded middle who puts on a strong block defensively. Jalyn Stevenson also comes over to PVA after an impressive high school career at Spring Hill. 
THR33 18-1
THR33 has continued to have competitive teams and have advanced to nationals in previous years. Twins Samantha and McKinzie Thompson (Both William Jewell) had solid high school careers and will contribute from the setter and defensive positions. Samantha has been one of the premier setters in the state with over 2000 assists in her career. McKinzie contributed 112 Kills and 137 Digs. Caitlyn Peters (Baker) is a competitive middle who moves well across the front row. Sharayah Seymour had a solid season for Cassville this fall. She registered 205 kills and 250 Digs from the pin position. 2022 pin Brianna Linehan will contribute on the pin this season, playing up a division. Her junior season saw her earn 156 kills. 
Mizuno Club North 18-1
Club North possibly made the necessary moves to place themselves in bid position in 2021. They return many important pieces but added a needed scorer to possibly take that next step. They have back in the middle one of the top blockers in the state in Hannah Graves Hannah Graves 5'10" | MB Park Hill | 2021 State MO (Rockhurst). The 1st Team All-District honoree had over 300 blocks in her high school career. Back leading the offense is Aly Anderson. Anderson led Platte County to a third place finish in Class 4 this fall as a 6 rotation hitter but will set for this squad again this year. The major addition to this team is outside Helena Eubanks. The outside hitter led Staley in kills this year. Alyssa McGowan and 2022 Valencia Zamora will play back row positions. Northland Christian's Grace Schumann is another middle expected to be impactful this season. 
Fight Club 18-1
Fight Club has an athletic roster with great kids who should turn some heads this winter. They will participate in the HOA Power League Qualifier and MLK Qualifier to open up the season. They have a good mix of returnees with newbies to fill their roster, including some 2022s. 6 Rotation pin Mallorie Koehn Mallorie Koehn 5'11" | OH Maize | 2021 State KS (Central Oklahoma) will be a player to see this season. She has an array of shots and a strong option from the back row. Joining her on the pins will be Torrance Lovesee Torrance Lovesee 5'10" | OH Bluestem | 2021 State KS (UTEP) and Ashley Sawyer. Lovesee is extremely athletic and hits the ball with major power. Sawyer is an athletic left-handed opposite with major bounce and shows a fast arm swing.  Gracyn McClain (KSU Rowing) will bring much needed height to the middle position and will be joined by 2022 Abby Rose Abby Rose 6'0" | MB Smoky Valley | 2022 State KS . Rose continues to make strides in her game and has a strong net presence. Jadyn Jackson (Pittsburg State) will hold down the setter position in a 5-1. She has great court awareness and consistently makes the right decisions. Ball control will fall on Zoe Jerke (McPherson), Ashton Winter, and MayMay Brown (Arizona State Sand). Brown has the ability to play right side also and is playing indoor this season after reaching out to the staff after only playing sand. Jerke is an high energy player, while Winter is a smooth defender with a solid platform. 
Rockwood Thunder 18 Navy
18 Navy has one of the stronger "2" teams in the region with many high level players committed to play at the next level. Taylor Gentemann Taylor Gentemann 6'0" | MB Winfield | 2021 State MO (Lindenwood) is a legit scorer on the pin and had a good high school career. Elite defender Chloe Kaimann Chloe Kaimann 5'7" | DS/L Winfield | 2021 State MO (Quincy) returns to anchor the defense along with Alexis Basler Alexis Basler 5'4" | DS/L Lafayette (Wildwood) | 2021 State MO (Drury). Look for Belle Monaco (Missouri S&T) to contribute on the front row in a pin position this winter and spring as well after a state championship season. Olivia Meier Olivia Meier DS/L Marquette | 2021 State MO (Harding) will control the offense from the setter position and spread the ball around.