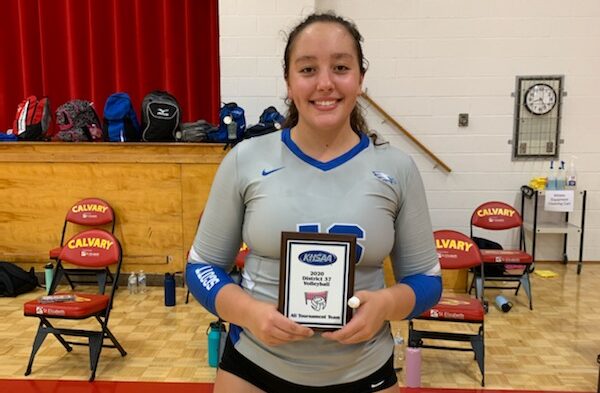 Posted On: 11/11/20 9:17 PM
The 10th Region featured several talented juniors throughout the 2020 high school volleyball season. 
Here are four 10th Region junior outside hitters to watch:
Payton Justice: A Scott junior outside hitter, Justice helped to lead her team to the 2020 10th Region volleyball title. In 28 matches, Justice recorded 132 kills, 34 blocks 32 assists and 47 digs. One of the most underrated high school volleyball players in the 10th Region, Justice reads opposing defenses well. 
Rylee McKinney Rylee McKinney OH Campbell County | 2022 State KY : A Campbell County junior outside hitter/right side hitter, McKinney is a proven leader. Versatile, McKinney excels as a hitter from either side, contributing consistently. During her junior season, McKinney posted 117 kills, 13 blocks, 141 digs and 23 service aces in 14 matches. 
Ansley Shields: A Montgomery County junior outside hitter, Shields is a among the leaders for her high school volleyball team. As a junior, Shields offered up a team-high 182 kills as well as 15 blocks, 41 digs and 39 service aces. A go-to hitter, Shields is aggressive at the net and moves well. 
Ashley Shields: A Calvary Christian junior outside hitter, Ashley Shields was a consistent player for her squad throughout the 2020 high school volleyball season.