Posted On: 12/26/20 2:28 PM
Many consider the 15's season the first significant year in the recruitment cycle for volleyball players. However, with the rule changes almost two years ago, this slowed down the process as coaches could no longer "recruit" these athletes. As evidenced by the Triple Crown NIT in Kansas City last year, the coaches were still keeping a pulse and building their 2023 databases. Then after the Triple Crown, it came to a crashing halt with the arrival of Covid-19. There are many teams across the state/state line looking to showcase their talent this season. As prefaced in our 17 and 18 previews, we use this opportunity to highlight teams in both the Gateway and Heart of America regions, even though you may see some teams based in Illinois and Kansas. There are a handful of teams in Kansas that have Missouri players…and teams in Missouri that have Illinois players. With that being said, it makes sense to give love to teams who may not have players from Missouri like Wichita or Topeka for example as we cover the whole club scene. This is just some of the teams. As we always say, these teams we have a little more insight on. If coaches would like their teams previewed send to prepdigmo@gmail.com
KC Power 16-1
The HOA region has been loaded in this age division for years. This year will be no different. KC Power has arguably the top player in Missouri for this age group in setter Ella Swindle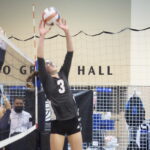 Ella Swindle 6'2" | S Rock Bridge | 2023 State MO . She does a good job of spreading the ball around to hitters like Reagan Fox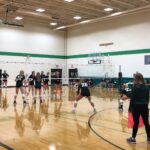 Reagan Fox 6'2" | OH St. Teresa's Academy | 2023 State MO , Ava TeStrake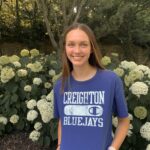 Ava TeStrake 6'4" | OH Olathe Northwest | 2023 State KS , and Sawyer Thomsen Sawyer Thomsen 6'2" | MB Free State | 2023 State KS . They are equally strong defensively with players like Isabel Day Isabel Day 5'9" | DS/L Park Hill South | 2023 State MO and Alayna Pearson in the mix. 
Mavs KC 16-1
One of the top off-season pickups without a question is Logan Jones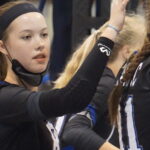 Logan Jones 5'10" | S Carl Junction | 2023 State MO . Like Swindle who travels from Columbia, Jones makes the trip to Kansas City from Carl Junction and the Mavs are surely happy to have her. Reagan Anderson was a contributor to the championship run defensively for St. Thomas Aquinas. OH Lily Dudley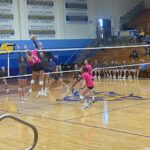 Lily Dudley 5'10" | OH Rock Bridge | 2023 State MO is a weapon on the pins and also rakes up miles coming from Columbia. Free State's Aubre Duncan and her 6'0″ frame will be counted on heavily to score and block at the net. 
PVA 16-1
PVA 16 Elite returns an experienced group with a few new players added to the mix. Setter MaKya Clayton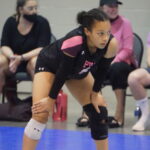 MaKya Clayton 5'6" | S Lee's Summit | 2023 State MO is a name more people will become familiar with as the season continues. She is a dynamic athlete who makes her team better. Charley Thomas comes over from Power to provide defensive depth.  This team has good height in the middle with Jaya Johnson and Elinor Engel. On the pins, Vix Vilott has had a solid high school career to date and should provide points. 
Topeka Impact 16
One, if not the top player in the state of Kansas will be featured on the Impact roster in Washburn Rural's Brooklyn DeLeye Brooklyn DeLeye 6'2" | OH Washburn Rural | 2023 State KS . At 6'1″, she is a monster offensively. High school teammate Katie Borough is a smart setter who uses her high awareness to put her hitters in a position to score. Laynee Brown and Reese Bates provide good defense from the back row. In the middle, Leah Cook has put up strong numbers for Silver Lake and should carry that into the club season. 
Mavs 816 16-1
Mavs 816 has assembled a competitive roster for the 2021 season. Ashlyn Bellamy Ashlyn Bellamy 6'1" | OH Lee's Summit | 2023 State MO is fresh off of a strong season for Lee's Summit and will provide a dominant scorer on the pin. 6'2″ Aisha Aiona Aisha Aiona 6'3" | MB Park Hill | 2023 State MO provides height at the net and was one of the top blockers in Missouri this fall. Nora Carlsen Nora Carlsen 5'7" | DS/L Blue Valley North | 2023 State KS is a strong defender and should play a role in the back row. Allie Kennedy had an efficient fall for Louisburg and scores consistently. Emma Siron had over 300 kills and will be in the mix. 
Dynasty 16 Black
One of the most athletic teams in the country, Dynasty 16 Black has weapons and speed on their side. Brooklyn Young Brooklyn Young 6'0" | MB Liberty | 2023 State MO and Calissa Minatee Calissa Minatee 6'0" | MB North Kansas City | 2023 State MO are bouncy and move well pin to pin. Chapel Dobbs Chapel Dobbs 6'1" | OH Helias | 2023 State MO was one of the top scorers in the state this fall and will do damage from the pin. Ashley Mullen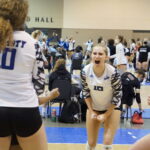 Ashley Mullen 5'10" | S Liberty | 2023 State MO is the perfect setter for their fast system and displays good decision-making skills. Liberty North's Abigail Christian Abigail Christian 5'9" | DS/L Liberty North | 2023 State MO was a key component in their undefeated state championship run and should be a catalyst defensively.