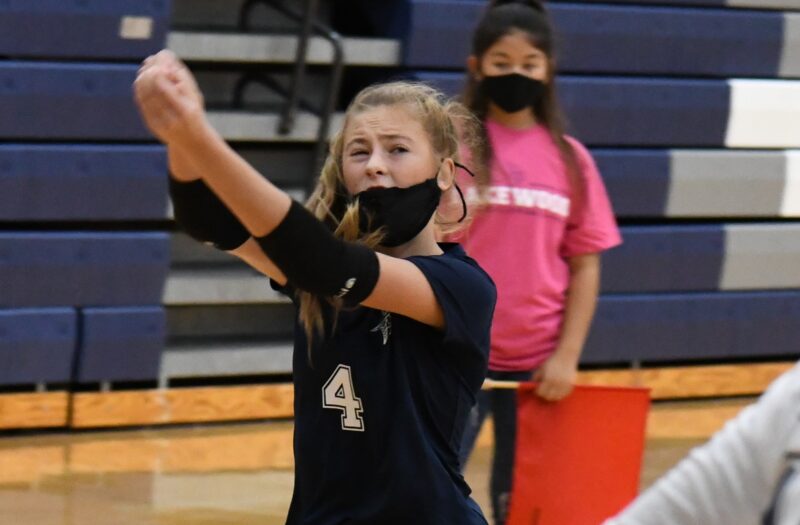 Posted On: 12/24/20 7:10 AM
This week provided another lump of coal for the 2020 MHSAA postseason.
As play is halted once again, it's still important to remember the good things that we saw during this trying year.
With Christmas just a day away, the state was gifted with some talented freshman over the fall season.
Here's a look at some of the standout 2024 players from the prep season.
Carley Piercefield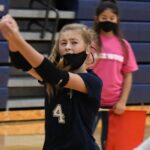 Carley Piercefield 5'4" | DS/L Lakewood | 2024 State MI , Lakewood Libero: Piercefield was hyped up a lot by coach Cam Rowland coming into the season, but she lived up to expectations. Piercefield was named Second Team All-State in Division 2, being the lone freshman across the state to earn such an honor. The Lakewood freshman plays with a lot of confidence and calm in the back row. She is certain to have a very prolific high school career.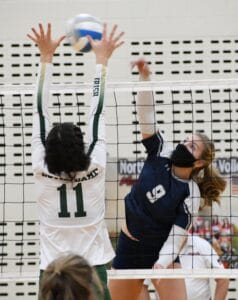 Alana Deshetsky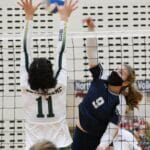 Alana Deshetsky 5'7" | OH North Branch | 2024 State MI , North Branch OH: North Branch wasn't shy about using freshmen this season and the Broncos still reached the regional finals in Division 2. Deshetsky really rose to the occasion for North Branch this fall, as she put up 328 kills, 348 digs and 100 aces. Her serving was lights out and her hitting improved as the season went on. That earned her Honorable Mention All-State honors. The ceiling is incredibly high for her over the next three years.
Hailey Green, North Branch Libero: Another Honorable Mention All-State pick for North Branch, Green showed her tenacity on the court by facing off against some of the best hitters from around the state. Green recorded 473 digs and 37 aces for the Broncos during the season and showed the maturity and decision-making of a veteran player.
Kamryn Parlin, Athens MB: Athens made a big splash in the postseason this fall when it took down two-time defending D4 state champs Mendon in district play. Parlin was a big part of what the Indians did on the floor in 2020. She had 171 kills, 38 blocks and 40 aces this season, earning All-State Honorable Mention honors.
Allison Pilat, Plymouth Christian MB: Plymouth Christian needed some players to step up on the attack this season after losing a highly-productive outside hitter. Pilat was one that answered the call. The freshman middle showed solid finishing ability and explosiveness at the net. She was Honorable Mention All-State in Division 4 and is going to be a handful for opponents as she continues to improve on her skillset.
Natalie Bourdo Natalie Bourdo 5'5" | DS/L Traverse City Central | 2024 State MI , Traverse City Central Libero: Bourdo had a tough task of being a starting libero for a Division 1 program, but she took on the challenge well. Named All-Region for her play, Bourdo had 447 digs and 32 aces during the 2020 season. The Trojans had a 20-win season and it couldn't have happened without Bourdo able to make a number of key plays throughout the year.
Ava Tarsi, Boyne City S: It was a productive season for Boyne City, which put up over 20 wins in 2020. Tarsi ran the offense for the Ramblers and showed great promise for the future. Named All-Region in Division 2, Tarsi had 629 assists, 226 digs and 43 aces this fall. She sets a great ball and moves smoothly on the floor to get herself, and her team, in great position.
Grace Chisek, Watervliet S: Chisek took over the offense for the Panthers in 2020 and helped them to a 15-8 record. Though sets were limited, Chisek showed that she will be a star in the future. She had 476 assists and 196 digs, both of which led the team. Chisek was named All-Region in Division 3 for her efforts.
Jackie Scheiber, Riverview OPP: Schieber was All-Region in Division 1 during the 2020 season for putting up 197 kills and 34 blocks. Schieber wasn't afraid to take on the big swings and proved she has solid finishing ability at the net already. As she continues to develop her swing and mix up her shots, she's going to become one of the top hitters in the class.
Others to note: Molly Edmunds, Trenton S; Emma Jones, Manistique S; Lauren Lefevbre, Grosse Pointe North OH; Trinity Loundmon, Renaissance S; Jayden Marlatt, Johannesburg S; Natalie Neubecker, Ricard OH; Ella Schuetter, Manistique MB.