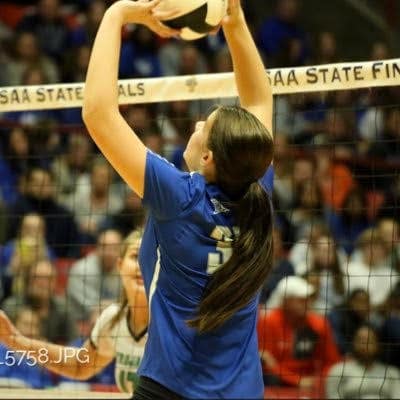 Posted On: 12/23/20 10:08 AM
On average, as you increase in age in club volleyball, there are less players that play. Most have already decided to move on after their sophomore years, some just want to play high school ball, and some have other sports and activities that they participate in. The Academy is clearly making a run to change that narrative. In all, there are 41 (!!!) members of the class of 2022 that play some level of club volleyball at the Academy. Here is our best attempt at getting some pub for all of them.
18 Elite Rage
The flagship team, coached by former Ball State players Corky Robertson and Eric Bulmahn, have been together for a couple of years now, with minor tweaks to improve a position or simply fill a hole. Both  Emily Weber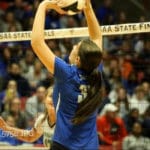 Emily Weber 5'11" | S Hamilton Southeastern | 2022 State IN and  Cecilia Bulmahn Cecilia Bulmahn 5'8" | OH Mount Vernon (Fortville) | 2022 State IN have been with this team last year, as 17 Elite Tsunami members. Emily will be the 5-1 setter for this outstanding group, while Cecilia can play as a six-rotation outside or a three-rotation defensive specialist.
18 Elite Fury
The "2's" team at Academy has its own successful players, albeit a bit smaller.  Mary Brondyke Mary Brondyke 5'8" | OH Brownsburg | 2022 State IN , a lefty from Brownsburg, can also double as