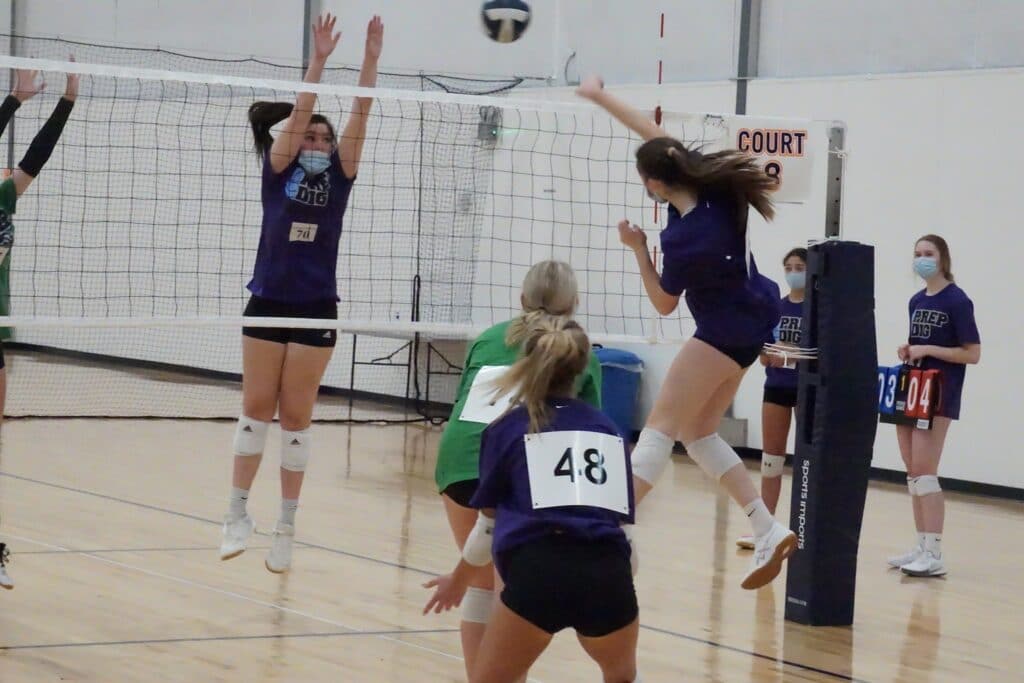 Posted On: 12/8/20 9:00 AM
For many, the opportunity to play volleyball was worth a bit of long-distance travel. An era of widespread cancellations and uncertainty makes every chance to hit the court feel more special.
The Prep Dig Top 250 Expo in La Vista was one of those chances.
Athletes from Nebraska, Iowa, Wisconsin, Minnesota, and Illinois made the trip to The Volleyball Academy to showcase their skills. The event provided a great mix of spirited competition and mindfulness toward keeping the players safe.
There are plenty of athletes to cover. Let's get into it, starting with the outside hitters!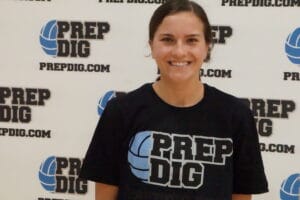 Josie Jakubowski – 5'9 OH – St. Paul – Class of 2021
Jakubowski recently concluded a brilliant high school career with St. Paul. Another appearance in the state title match for the Wildcats was engineered by the senior outside hitter who is simply not accustomed to losing. She is an unusually well-balanced hitter who can play defense and pass with great consistency. Such a well-rounded player is a worthy addition to any roster, and it's no question why she's found so much success at the high school level.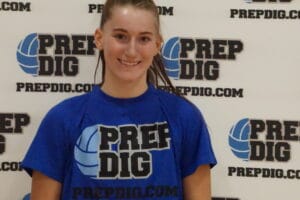 Gabriella Caskey – 5'11 OH – Ogallala – Nebraska Gold – Class of 2022
I love seeing small-town talents making the trip to showcase their skills at our events. Such is the case with Caskey, a multi-sport star who has played a major role on Ogallala's volleyball squad since she was a freshman. This outside hitter has plenty of shots in her arsenal, and she was able to show those off at the event. I'm anxious to see how she can lead her high school team as a senior next fall.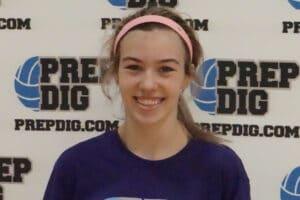 Samantha Laird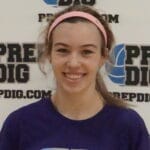 Samantha Laird 6'0" | OH Omaha Westside | 2023 State NE – 6'0 OH – Omaha Westside – Nebraska Elite – Class of 2023
This Omaha Westside hitter and Nebraska Elite athlete has been bringing it all year long. From the shortened club season to high school ball, Laird has continued to climb the ranks. She showed why at the Expo, using her length and power to impress during drills. Her talent will continue to earn her numerous accolades, and the upcoming club season will be a great opportunity to add to that list. Once a hidden gem, Laird is hidden no longer.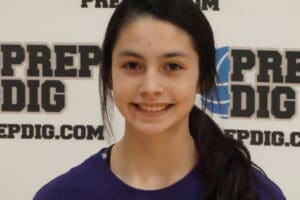 Channatee Robles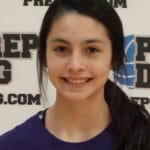 Channatee Robles 5'8" | OH Norfolk Catholic | 2023 State NE – 5'10 OH – Norfolk Catholic – Class of 2023
Robles really got my attention at last month's state championship in Lincoln, where she helped lead her Norfolk Catholic team to the Class C2 title match. Her movements are always quick and precise on the left pin. The way she effortlessly elevates and powers through the ball has been tough to handle for defenders at both the state tournament and our Top 250 Expo. She has all the measurables and talent to continue to dominate as an upperclassman. Robles is one of my biggest stock risers in the entire 2023 class.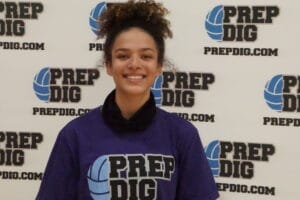 Destiny Ndam-Simpson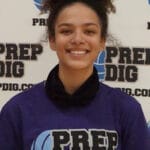 Destiny Ndam-Simpson 6'1" | OH Omaha Westside | 2023 State NE – 6'2 OH – Bellevue West – Nebraska Elite – Class of 2023
Our top-ranked player in the 2023 class backed up that distinction at our Expo. Ndam-Simpson is just so explosive. Her amazing athleticism is matched only by the fluidity of her strong swing. She helped elevate her Bellevue West team to the state tournament, and her domination on the club scene is likely to persist. Her potential is truly something to behold.
Our top-rated prospect in the @PrepDig_NE 2023 class, Destiny Ndam-Simpson Destiny Ndam-Simpson 6'1" | OH Omaha Westside | 2023 State NE (84) of Bellevue West, is taking some nice swings on Court 7. pic.twitter.com/vybl7el4IV

— Austin Kingsley (@KingsleyATK) December 6, 2020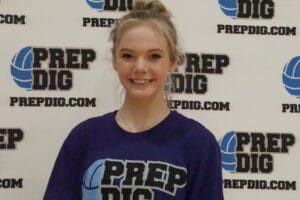 Evan Glade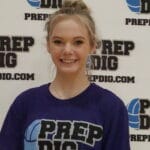 Evan Glade 5'11" | OH Millard West | 2023 State NE – 5'11 OH – Grand Island Central Catholic – Nebraska Juniors – Class of 2023
Glade exudes positive energy everywhere she goes. She is such a great teammate, even as she found herself along the net with unfamiliar faces at the Expo. Her teammates also likely appreciated Glade's obvious talent. Simply put, she was one of the best leapers in the gym on Sunday. Nebraska Juniors has a stout outside to lead them into the upcoming club season.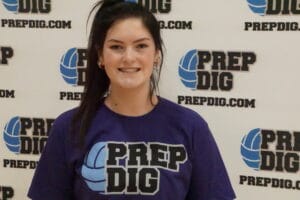 Wreece Liewer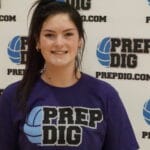 Wreece Liewer 6'0" | RS O'Neill | 2023 State NE – 6'0 RS – O'Neill – Nebraska ONE – Class of 2023
Another talent from small-town Nebraska who impressed at the Expo, Liewer is another exciting prospect from a family full of great athletes. It's a family of tall athletes, too, and Liewer's length gives her a sizable advantage over her competition. I'm excited to track her development in the near future.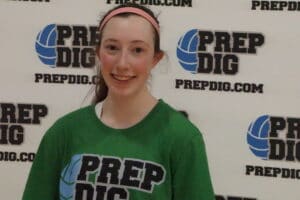 Eleanor Brislen – 5'11 OH – Omaha Westside – Premier – Class of 2024
Westside has another outside hitter who could develop into a serious scoring threat very soon. Brislen put together some nice moments at the Expo and proficient on offense and defense. And, by the way, she only just finished her freshman year of high school. Learning about these up-and-coming prospects is what events like these are all about.