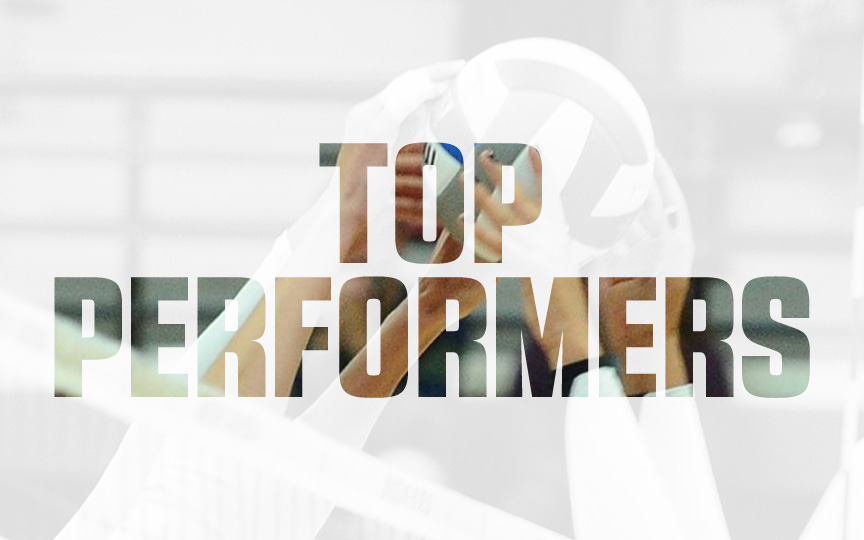 Posted On: 12/30/20 9:34 AM
We would love to officially welcome the 2024 class to the Prep Dig State Rankings.  We are going to restart this popular series of articles that we began this past spring and continue it with the freshman class of 2024.  I'm going to try to group them regionally and we will begin with the Dallas area first since they are dominating the top part of the ranking.  We are extremely excited to cover this class now that they have had their high school season complete.  We have been very active in communicating with College Recruiting Directors all over the state so that we can bring the best to the eyes of the college coaches we have in our database that read our articles.  So without further ado, here are a few of the standouts from the 2024 class from the Dallas area. 
Avery Jackson Avery Jackson 5'9" | OH Hockaday | 2024 State TX [2024] 5-9  (HS: Hockaday/Club: Madfrog/Verbal: Uncommitted)
Miss Jackson is currently ranked as the Top prospect overall in the 2024 Class according to our Prep Dig State Rankings.  This freshman outside hitter from the Dallas area is flat out electric on the court. While she doesn't stand 6 foot tall yet, she plays extremely high above the net.  Her hang-time makes it very difficult for opposing blockers to time her attack. The most electric aspect of her attacking is her lightning quick arm swing.  She is a true six rotation left side pin who excels in serve-receive also.  To be honest there is nothing this young lady cannot do on the court.  From a deadly jump float serve to a relentless pursuit of a defensive ball, Avery has all of the tools to play against any opponent.  But the show-stopper has to be her offensive skill-set as she is able to score from every area of the volleyball court.  Every coach in the country needs to take note of this name now.  She will be so much fun to watch for the next few years.  If you haven't seen her play yet, please stop by a court this season to take note as you won't be disappointed. 
Anna Boatner Anna Boatner 6'3" | MB Keller | 2024 State TX [2024] 6-3 Middle (HS: Keller/Club: Texas Advantage/Verbal: Uncommitted)
Anna is the 3rd ranked prospect in the 2024 Class according to our Prep Dig State Rankings. Miss Boatner is a prototypical middle out of the north Texas area.  She has the size and power as a freshman that college coaches will drool over.  But what I love about her so far is her arm speed during the attack.   She has a solid pop on the ball once she makes contact.  The second aspect that truly stands out is her approach footwork. She drives hard into the ground in order to maximize momentum.  She will be a force out of the middle for the foreseeable future.  She made the switch from Drive Nation to Texas Advantage this season and will definitely continue to improve under the tutelage of their amazing coaching.  We are very excited to cover her and welcome her to the State Rankings. 
Lauren Perry Lauren Perry 6'0" | OH Denton | 2024 State TX [2024] 6-0 Outside (HS: Denton/Club: Dallas Skyline/Verbal: Uncommitted)
Lauren comes in as the 4th ranked prospect in the 2024 Class according to our Prep Dig State Rankings.  Miss Perry is a stand out on the left side pin.  She really came into her own this season playing on the varsity squad for her Denton high school program.  She is not your typical freshman.  She played like an upper classman for her team and she was part of their playoff run. We have a feeling she is not done yet as she shined in the front and back row for Denton High.  She really stepped it up during the second half of the season.  She is a true six rotation outside who can score in a variety of ways.  She can shot it up or go hard down the line when she needs to.  I have a feeling she will continue to rack up the kills and go down as one of the better hitters to come out of the Denton high school program once her career is over. We are excited to cover her during the club season. 
If you know of any other players or clubs that we need to cover, please email me at nov8vb@yahoo.com. We would also love if you can spread the word about our program here at Prep Dig Texas.  We love what we do and if you like our articles, please share them with your friends.  Help us help the players get recruited by sharing these highlight stories with the world. Thanks so much for following us!