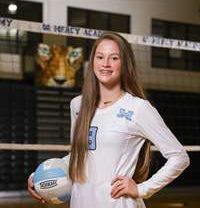 Posted On: 01/13/21 10:21 PM
Senior setters were among the players leading teams in Kentucky during the 2020 high school volleyball season. 
A look at the top four setters in the updated Prep Dig Kentucky Class of 2021 rankings follows. 
Elena Scott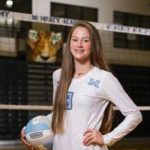 Elena Scott S Mercy | 2021 State KY (Mercy): A longtime leader for perennial state title contender Mercy Academy, Scott is headed to the University of Louisville. Scott, who collected numerous All-State and All-America honors throughout her prep career, chose to stay home when it came time to select a college. As a senior, Scott recorded 319 assists, 253 digs, 108 kills, 29 blocks and 29 service aces on her way to being named First Team All-State. 
Lane Jenkins Lane Jenkins S Lafayette | 2021 State KY (Lafayette): An accomplished high school setter for Lafayette High School, Jenkins is another prep student-athlete who has collected several honors during her career. Finishing her high school career strong, Jenkins led Lafayette as a setter throughout the 2020 season. Also a 2020 First Team All-State selection, Jenkins is headed to Loyola University Chicago.
Alyssa Eaton Alyssa Eaton S Assumption | 2021 State KY (Assumption): Helping to pace national prep volleyball powerhouse Assumption High School throughout her senior season, Eaton built momentum for the next level. Choosing to remain close to home as well, Eaton