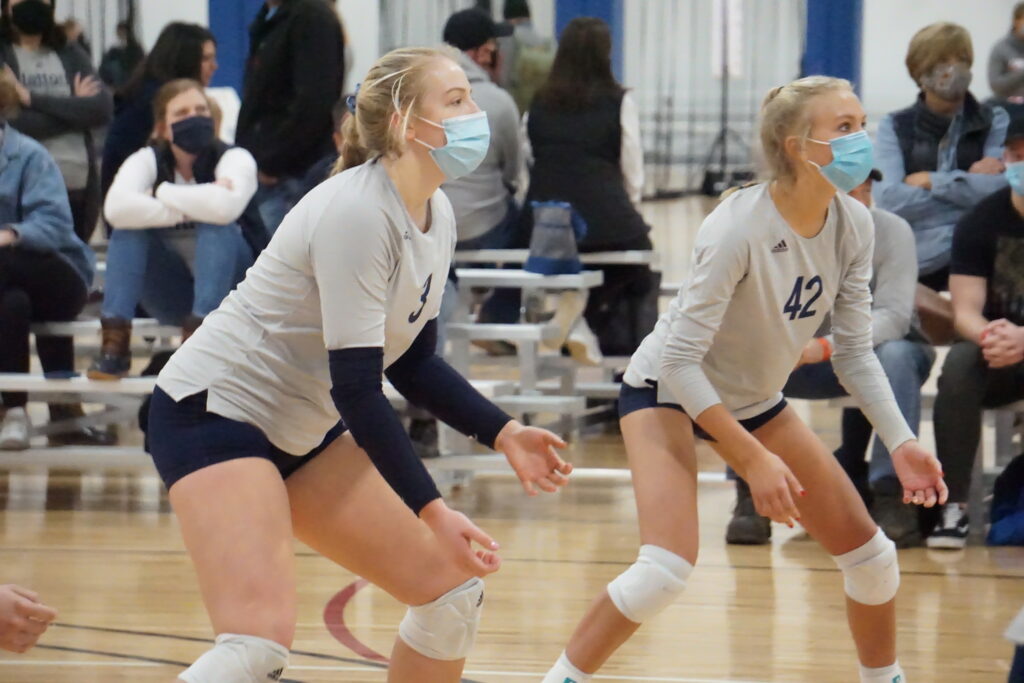 Posted On: 01/20/21 11:53 AM
There are events where I see so many players.  I take notes, I try and even get those notes on Twitter and go back through a weekend to gather everything.  When seeing so many athletes, sometimes it takes a second time to watch to really get a better understanding of who the player is and what they are capable of.  This past weekend at the Quad Cities Clash, I was able to see a lot of players I saw for the first time since a couple of tournaments during the fall, the Iowa Girls State Tournament in November, a showcase from this past December or even a year before prior to quarantine.  This weekend was a chance to say YES, they've got it, and they are only going to build more momentum this 2021 season.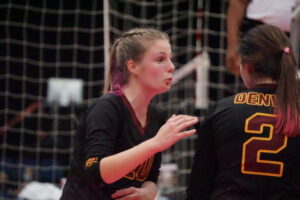 Reese Johnson Reese Johnson 5'9" | S Denver | 2022 State IA and Allison Bonnette Allison Bonnette 5'10" | OH Denver | 2022 State IA – Denver/Flight 17U 
Johnson and Bonnette are solid all around athletes, and they know how to win.  Johnson is a setter and Bonnette is an outside hitter where they led Denver to a state runner up finish this past fall and they are currently in a really successful basketball season where Denver will look to get back to the state tournament.  You can just tell these two are multisport athletes with their competitive drive, the ability to scramble and make the best of the situation, and compete with great poise.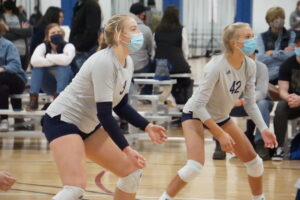 Arra Cottrell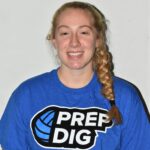 Arra Cottrell 6'0" | OH Pleasant Valley | 2022 State IA – Pleasant Valley/Platform Elite 17 Adidas
I saw Cottrell for the first time at the state tournament where she had a dominant performance in Pleasant Valleys quarterfinal win.  She has a heavy swing where the ton spin snap finds a way to the deep corner as well as making it tough for the defenders to get a clean pass up to their setter.  She is rising on the list of Class of 2022 outside hitters and will be fun to watch this 2021 club season and how she can score points in and out of system. 
Katie Stephens Katie Stephens 6'0" | MB Burlington Notre Dame | 2022 State IA – Burlington Notre Dame/Iowa Rockets 17-1 
I was able to see Stephens with her Burlington Notre Dame team this past state tournament when they would go on to win the Class 1A state title.  Seeing her again, I saw a ton of athleticism.  Her jumping ability is incredible, she's explosive and her foundation as an attacker has the makings of being a complete force.  She could play anywhere in the front row and make an impact as a blocker or attacker.  She is a great combination with these other Rocket players on 17-1 who will sneak up and beat some really good teams this season.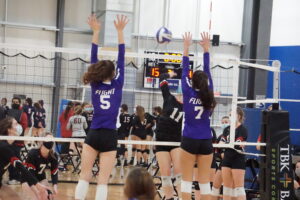 Libby Lansing Libby Lansing 6'0" | MB Western Dubuque | 2023 State IA – Western Dubuque/Flight 17U 
The transition from high school to club for me is a bit of a process.  When athletes change their uniforms, they are on different teams or playing a different position – I have to adjust.  Such as the case with Libby Lansing Libby Lansing 6'0" | MB Western Dubuque | 2023 State IA .  I saw her dominate the state tournament and play a huge part for Western Dubuque where they finished in the final four of Class 4A and Lansing was named to the All Tournament team.  Lansing is long and has a sense of where to be offensively and defensively at the net as a middle blocker.  If she isn't getting a touch on the block, she is altering their shot which results in an in system play for her offense.  PSA to middles…if you aren't getting a stuff block, that's OK! By making a presence at the net and closing your block, it allows your teammates to get a clean pass by affecting the shot of the opposing attacker.  Libby Lansing Libby Lansing 6'0" | MB Western Dubuque | 2023 State IA does that for her team.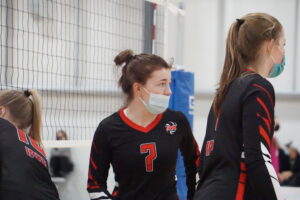 Kendall Anderson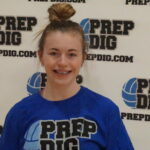 Kendall Anderson 5'7" | OH Bondurant-Farrar | 2022 State IA – Bondurant-Farrar/IPVA 17 Black 
Anderson has been part of our Showcases, most recently in Omaha where she could be a DS or an outside hitter.  The power and explosiveness of Anderson attacking is fun to watch.  She can score points, pass, and even provide a swing out of the backrow.  A really exciting athlete where you can see her make an impact instantly and would be a great pick up at the next level.