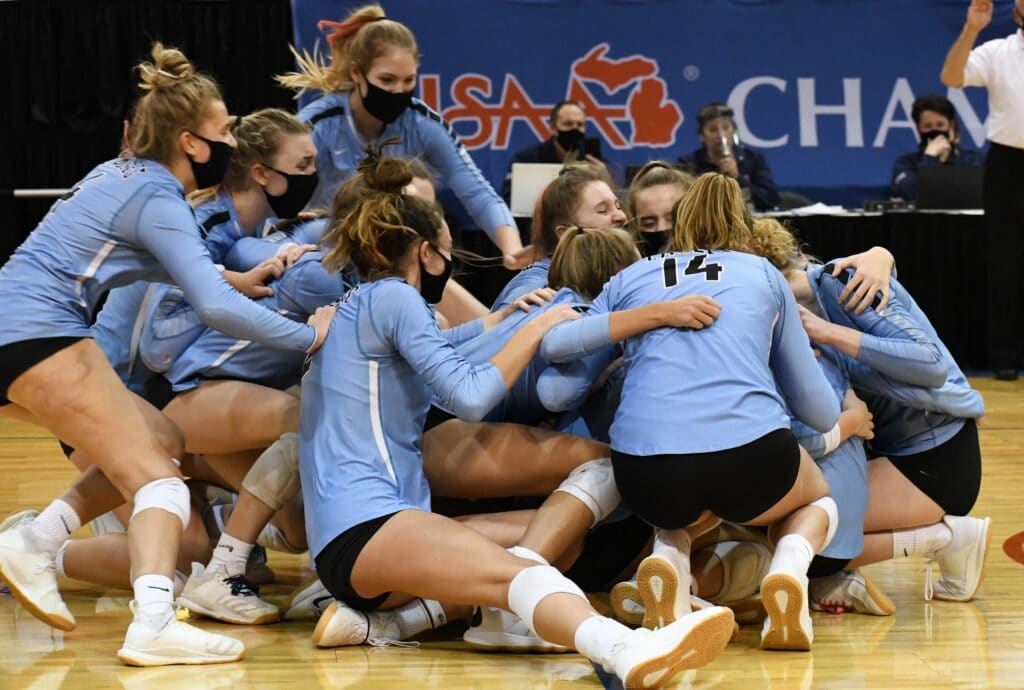 Posted On: 01/16/21 7:46 PM
The Lakewood volleyball team had put up an impressive resume during the 2020 season and had many believing that the Vikings were the team to beat in Division 2.
Grand Rapids Christian may have felt a little disrespected.
The two-time defending state champions reminded everyone who the standard was in D2 on Saturday when the Eagles defeated Lakewood 25-20, 25-20, 25-19 to claim a third consecutive state title.
"We knew Lakewood wanted our head on a platter. They pretty much told us that many times. Our message today was just 'love each other above all else.' If we did that, we would be fine. No breaking apart. We are going to face some adverse moments, but we are going to love each other through it, and they did that today and I am extremely proud of them," Grand Rapids Christian coach Tiffannie Gates said.
The Eagles were able to use their offense as their best defense. Their mixing of hitters, combined with their defensive focus kept Lakewood from being able to consistently get aggressive swings at the net.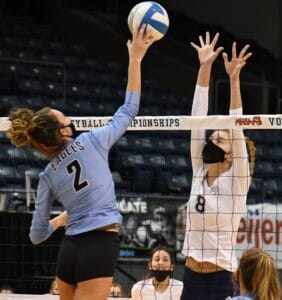 Junior setter Alyssa DeVries kept Lakewood guessing