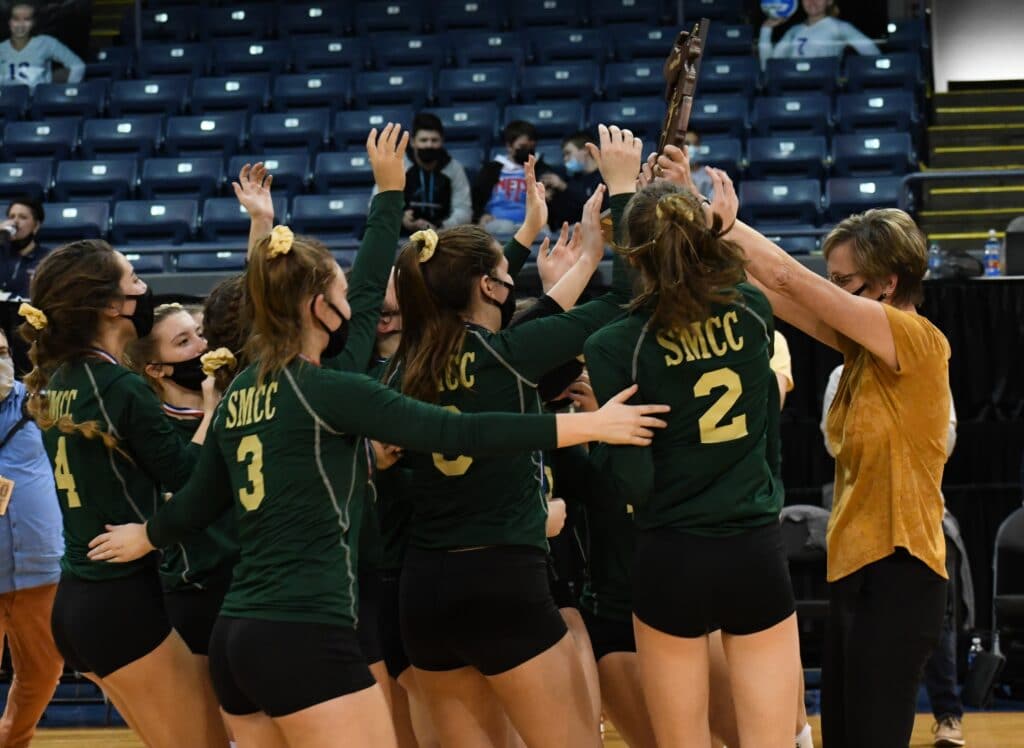 Posted On: 01/16/21 4:25 PM
The 2019 Division 3 state finals between SMCC and Schoolcraft was a five-set classic.
On Saturday, the Kestrels made sure this season's championship was relatively drama-free.
SMCC jumped out quickly on the Eagles and didn't let up, rolling to a 25-19, 25-16, 25-8 victory to claim its second consecutive championship.
"We knew to get (Schoolcraft) out of any type of system, we had to be very aggressive, attacking-wise," SMCC coach Karen O'Brien said. "You're going to win a state championship by being aggressive offensively. Once that (occurred) I thought we played extremely well."
Schoolcraft (36-4) didn't have a semifinal match on Thursday, as Valley Lutheran was forced to forfeit due to COVID-19. SMCC coach Karen O'Brien felt that would be an advantage for the Kestrels in the final and that seemed to be the case.
"It definitely would have helped to have some momentum going from a victory. That was a disadvantage for sure. That wasn't why we lost or why we played the way we did (Saturday) at all," Schoolcraft coach Erin Onken said. "We should have been able to walk in here with the kids that played here last year, as many as we have, we should have