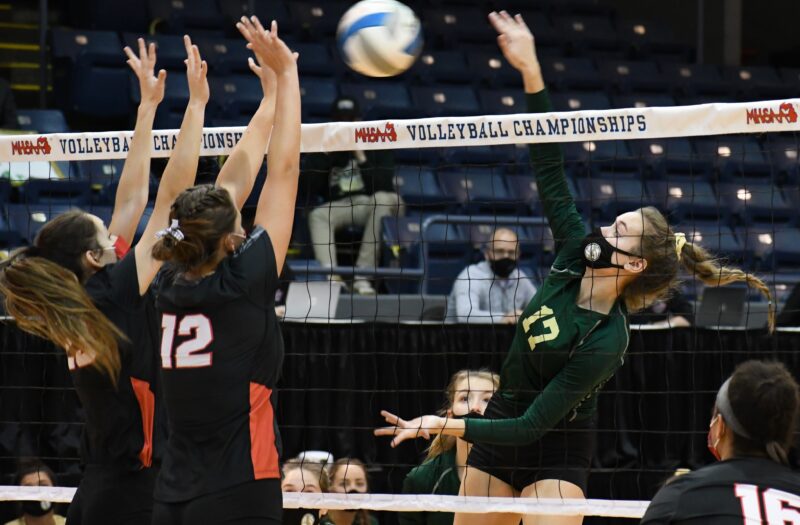 Posted On: 01/14/21 9:03 PM
Despite the craziness and unpredictability of the last year, the Division 3 state finals will still come down to the same two teams that competed in 2019.
Schoolcraft and St. Mary Catholic Central will meet up on Saturday for the championship, but their roads to the final were quite different.
The Eagles of Schoolcraft advanced on Wednesday when they found out their semifinal opponent, Valley Lutheran, had to forfeit due to the team going into quarantine.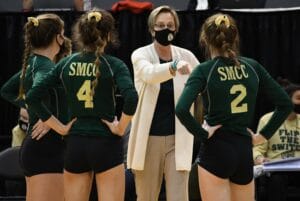 SMCC advanced to the finals on Thursday with a 25-15, 25-14, 25-19 win over Beaverton.
The semifinal match with the Kestrels was a rematch of their 2019 semifinal. Beaverton came to Kellogg Arena determined to put on a better showing than it did in 2019, and the Beavers did that.
Beaverton remained competitive throughout the three sets, but the SMCC defense continued to make finishing points hard on them.
SMCC coach Karen O'Brien was pleased to see her squad come out strong in the opening set, something that hasn't been a trend for them.
"This is one of the first matches where we actually came out strong in the first set, which was good to see,"