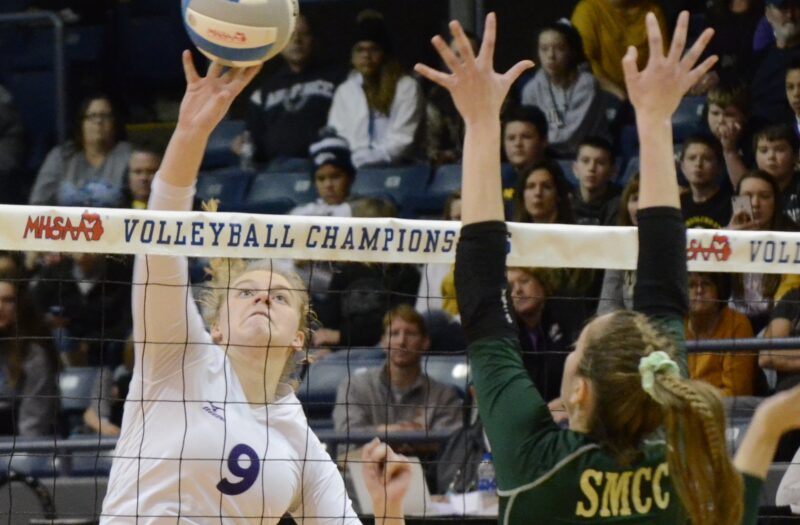 Posted On: 01/13/21 8:54 AM
It's pretty amazing when you consider all that has happened since the last Division 3 state finals, that the exact same four teams have found their way back to Battle Creek this weekend.
The Division 3 semifinals this postseason are the same as last season, with all four teams managing to navigate this crazy season to get back to Kellogg Arena.
The motivation is strong for all four, but Valley Lutheran and Beaverton were happy to be in Battle Creek last year. This year, they will not be happy to just be bystanders.
Here's a closer look at the two semifinal matchups that get finals weekend underway on Thursday afternoon.
Saginaw Valley Lutheran vs. Schoolcraft – Thursday at Noon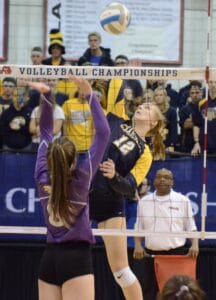 Valley Lutheran was overwhelmed by Schoolcraft in last year's semifinals, as the Eagles picked up a 25-10, 25-11, 25-12 victory. The Chargers didn't have an answer for Schoolcraft, as they hit just .013 as a team in the loss.
This time around, Valley Lutheran looks much stronger. The Chargers don't look to have a weak point. They are experienced and senior-heavy at key positions. Sydney Krause runs a