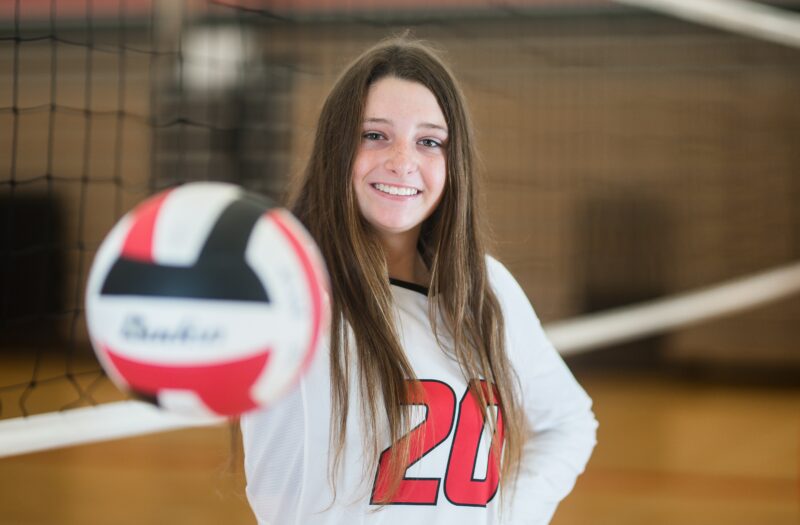 Posted On: 01/6/21 8:00 AM
The 2024's are loaded with talent THAT WE GET TO WATCH FOR 3 MORE YEARS!!! Check out #6-10 that could easily push for even higher rankings!
#6 Nora Wurtz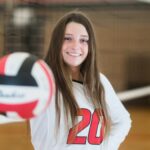 Nora Wurtz 6'2" | MB DC West | 2024 State NE – This is the #1 middle in the 2024's and has the potential to move into that top 5 sooner than later! At 6'2, Wurtz can control the game while at the net. As DC West proves to be a very scrappy team (note #30 Anna Borner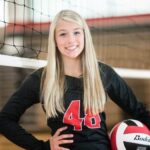 Anna Borner 5'4" | DS/L DC West | 2024 State NE , Libero), Wurtz's attributes in the front row round them out. Look for them in the next few years to make some postseason moves. While hitting .327 with 3.2 kills/set (265 season) she also averaged 1.0 blocks/set (87 season). Her hitting percentage is #1 in the freshman class. Watch out as her confidence grows!
---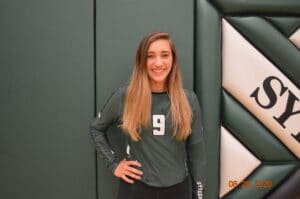 #7 Delainey Cast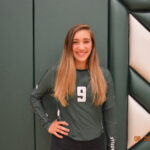 Delainey Cast 5'7" | OH Syracuse | 2024 State NE – The 5'7 outside from Syracuse stepped into a starting spot for the Rocket team this season and played like a veteran. With additional training at Nebraska Juniors, time with the high school team in the offseason, and pepper with mom in the driveway, she turned into a very poised six rotation player. Her court awareness and footwork come naturally. Syracuse made it to the first round of the Class C1 State Tournament and finished at 22-2. Delainey averaged 2.0 kills/set (119 season) on .246 hitting, 2.4 digs/set (147 season) and 3.37 receptions/set.  
---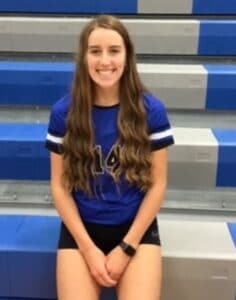 #8 JoLee Ryan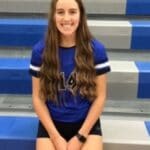 JoLee Ryan 5'9" | OH Overton | 2024 State NE – Growing up, JoLee spent a lot of time in the gym with mom and coach Hayley Ryan as a student manager for Overton and playing club volleyball since 4th grade. Now, fast forward to her freshman season and standing at 5'9. JoLee started off hitting for Overton, but was also known for her setting skills.  The team switched to a 6-2 early on. With senior all-state middles Rachel Ecklund Rachel Ecklund 5'10" | MB Overton | 2021 State NE and Hailey Fleischman in the line up to work with, the Eagles placed 3rd in the Class C2 State tournament and finished at 28-3. JoLee averaged 1.9 kills/set on .241 hitting, 97.5% serving with 22 aces, a team-high 3.9 digs/set, 4.6 assists/set, and 1.6 receptions/set. A true all-around player.
---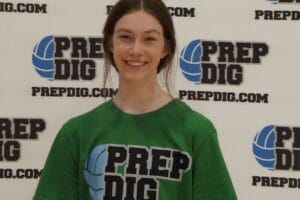 #9 Marlee Ervin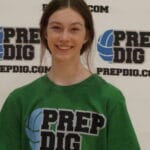 Marlee Ervin 5'11" | S Ogallala | 2024 State NE – Moving up from #13 to #9, this 5'10 setter from Ogallala just makes setting look easy. As coach Shelly Byrn commented that Marlee is also a great hitter, she reinforced that they needed her hands and court sense at setter this season.  Leading her team to a 24-11 record, Marlee averaged 7.3 assists/set (646 season). With a great work ethic, look to Marlee to hone her skills as a setter and hitter in the offseason. She plays club with Nebraska Juniors in Lincoln and attended the Nebraska Prep Dig Expo in December. 
---
#10 Chloe Hanel Chloe Hanel 5'11" | MB Clarkson/Leigh | 2024 State NE – Moving up from nowhere on the list to #10, Chloe caught a lot of attention while placing third at the Class C2 State Tournament with her Clarkson/Leigh team. The 5'11 middle led her team and all the freshman in Nebraksa with 3.6 kills/set (295 season) on .312 hitting. She served 95.1% with 31 aces. Often playing all the way around, she also contributed 1.9 digs/set. Clarkson/Leigh finished the season at 22-9. Chloe is also proving her worth on the hardwood this winter leading her undefeated and Class C2 #1 basketball team with 11.4 points and 3.3 assists per game. 
---
A NOTE ABOUT RANKINGS
Player rankings are a constant work in progress, especially with athletes at the 15s and 16s level.  Some players hit their stride at different times and for others, it's a matter of getting their chance whether it's high school or club.  We seek feedback from coaches around the state and are always looking to add names as well as update information.  For the players, your ranking does not define you.  This is a list that is a resource for schools, it's fun to see athletes from across the state, and is a great way to connect players with each other as well as coaches throughout the country.