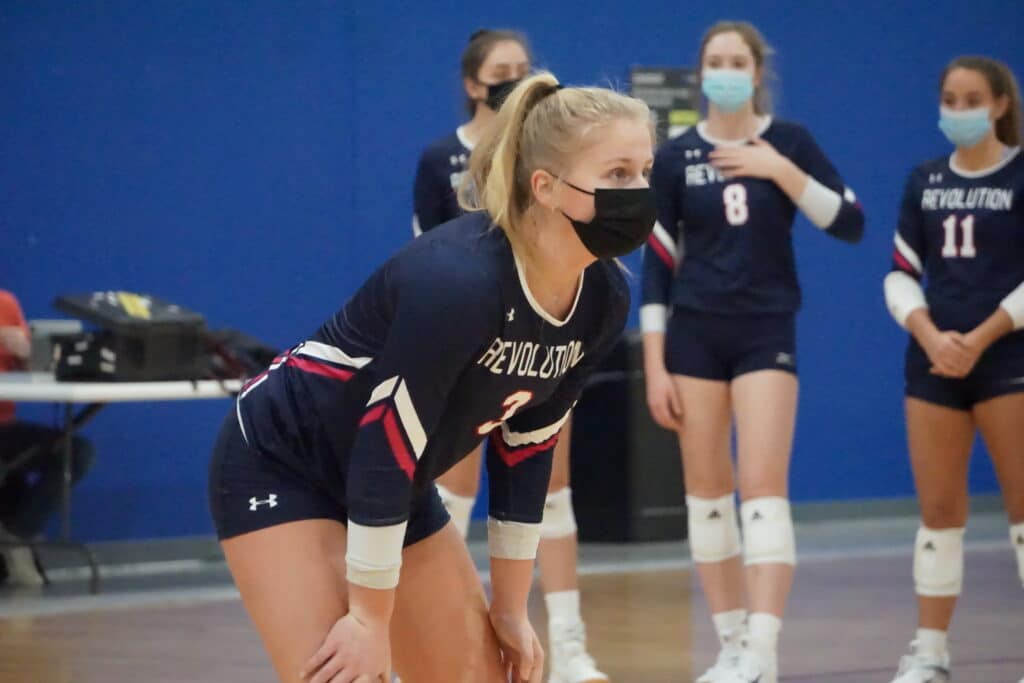 Posted On: 01/23/21 11:36 AM
Sometimes there are players who stand out and you know they have that unique something that draws you back to their courts.  It makes them identifiable as one of the best you have seen at the tournament.  Sometimes their team did a lot of winning, and sometimes they were in tight battles the whole day.  Here are some of the best all-around players I saw last weekend at the Prep Dig Quad Cities Clash. 
#8 Avery Pennekamp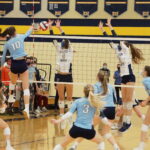 Avery Pennekamp 5'10" | OH McFarland | 2022 State WI – 2022 – 5'10 – Outside Hitter – McFarland – Balance 17's (WI) 
Pennekamp has a lot of power.  She's always been a solid hitter, but she has developed into a big power swing from the pin.  Pennekamp is now just a point-scoring machine.  This is really impressive, considering McFarland did not have a fall season.   
#9 Grace Maschmann – 2022 – 5'6 – Setter – St. Bede – Lions Starved Rock 17Red 
Maschmann is a really strong defensive player.  She shows tons of hustle and gets to the ball before other defenders even think about moving.  Maschmann embodies the idea of leading by action. She is the type of player you just don't take out of the game.  
#19 Isa Swiatkowski – 2024 – 5'6 – Pin Hitter – Carmel Catholic – Sky High Adidas 15 Black 
Swiatkowski may be smaller, but she sees the block and powers through it.  She can pack a real punch, but what I like most is her kamikaze style of defense.  Swiatkowski sacrifices everything in her to keep the ball alive.  She is very intense and earns respect. 
#15 Lauren Bergstrom – 2023 – Setter – Hwc Ignite 17u 
Bergstrom is really sound fundamentally, and it shows in the most important ways, such as always getting her feet there. She is super scrappy both defensively and getting to the 2nd ball. Bergstrom puts the pressure on the opposing team with a really strong serve that is sure to take them out of system. 
#89 Madison Wojdyla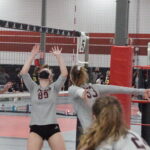 Madison Wojdyla S Warren Township | 2024 IL – 2024 – 5'9 – Setter – Warren – Sky High Adidas 15-1 NS 
 Wojdyla is a smart player with fast feet.  This setter can hustle, as well as knows where to go and when to go there.  Wojdyla is quick to the ball, a great distributor, can run a fast offense, and blockers struggle to keep up with her.  
#3 Sierra Studer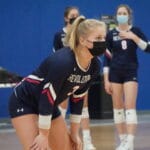 Sierra Studer 5'9" | OH Waukesha | 2022 State WI – 2022 – 5'9 – Outside Hitter – Waukesha – RVA G17 Navy 
Studer is so fast on defense, and she can take a hard swing out of the back court.  She is also a fantastic athlete.  Studer attacks with control and power.  She is definitely a ferocious competitor.