This weekend many of the top teams in the state and the region will descend on the capital city again to compete for the crown and build their teams with hopes of regional and national championships in the summer months. This is the best collection of talent to date of the top 17/18 age groups and 15/16s programs. Many All State and high level college prospects take the court at RVC's Stonebridge facility in Midlothian, Virginia. The tournament will feature combined brackets with the 17s and 18s playing in the older age group and the 15s and 16s playing in the younger brackets. The two day event will feature two rounds of pool play starting with the 17/18s group play starting at 8am for the morning wave, followed in the PM Wave for the 15/16s age groups scheduled to begin at 3pm. Bracket play for the 17/18 will be Sunday morning and 15/16 have their bracket in the PM Wave. Rounds are held back to back to limit transitions of teams and enforcing Covid and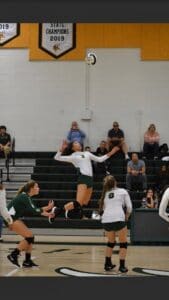 social distancing protocols. 
For the 17/18s group, some of the top players in the state will be on hand competing for the River City Gold. Here are some players to watch from each team:
East Coast Volleyball Club (ECVC): 18s: They have three uncommitted seniors to watch on the 18 Hurricane team: MB Jordan Bannister, Setter Kayla Smith, and Pin Hitter Olivia Raghel. 
The 17s team has AVCA Phenom watchlist members MB Kya Otis Kya Otis 6'5" | MB Jamestown | 2022 State VA and Opposite , who is committed to University of Delaware. Libero Cadence Nguyen is another prospect to watch. 
Blue Ridge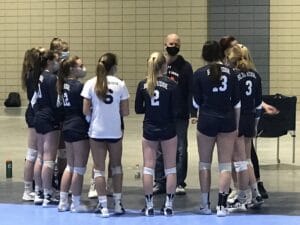 Volleyball Association: 18s OH Faith Nguyen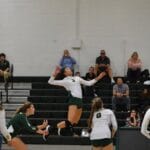 Faith Nguyen 5'8" | OH Loudon Valley | 2021 State VA , UT Nylah Gonzalez, and Faith Ketterman. 17s Blue: Libero Autumn Stroop and Outside Bella Stem. 
American Volleyball Club 17-1: coming off a win at the Carolina Kickoff January 2-3 come in with OH Deja Clarke and MB Emma Domingo. 
Fredericksburg Juniors 18s players to watch- 18s: Gabriella Figueroa and Sophia Dawson. For the 17s: Gabi Meador, Joey Him and Alonna Connor.
RVC 17 and 18 National: 18s: Lily Scheeren and Lydia Worden. The 17s team has a lit of high level prospects including OH Megan James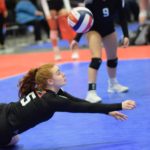 Megan James 5'7" | OH Guardian Christian | 2022 State VA , Kaitlynn McNeel and Abigail Draper.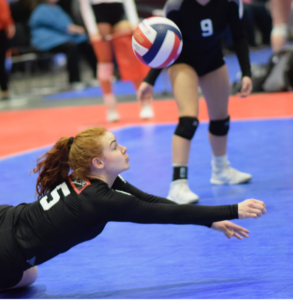 Old Dominion Volleyball Club: 18s player to watch Addie Johnson and 17s Priya Thornton and Kaitlyn Custis. 
Beach Elite 18 Black the lone unsigned player is Kyla McIntyre. The rest are college bound for schools at all levels. Elon commit Sydney Love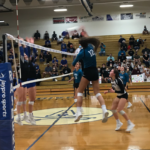 Sydney Love 6'1" | OH Hickory | 2021 State VA 6'3 OH), NC A&T commit Madison Sanabria (6'1 MB), and VCU commit Kaytie Gosiene (L). Both 17s teams have several prospects including Hannah Smith (5'11 OH), Mackenzie Colvi (S), and Sarah Calendar (5'10 OH).