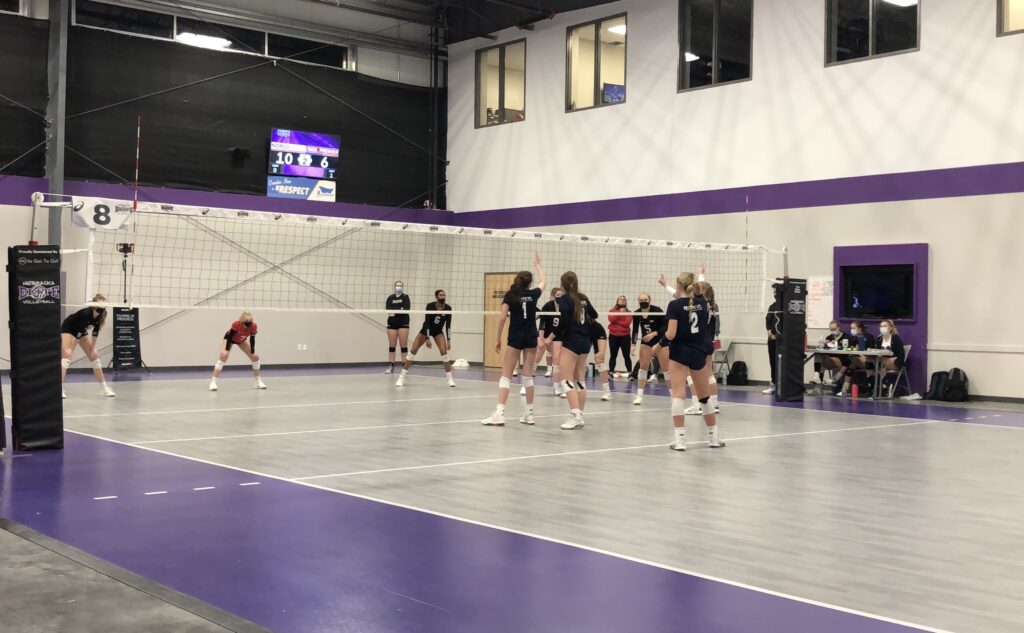 Posted On: 01/20/21 8:59 AM
Club season is here!
Like many of you, I was anxiously awaiting this moment. The constant uncertainties we currently face undoubtedly contributed to this anxiety. Nevertheless, we made it.
With the MLK Challenge at NE Elite kicking off the club season for many teams, I was on the lookout for some early headlines to take from this preliminary event. One stood out immediately:
Young talent.
Sometimes, it's the veterans who take over a tournament and draw all the eyes. At the MLK Challenge, though, I found myself drawn to so many rising stars from the younger age groups. It was a combination of new faces I had never scouted before, along with familiar players who made big leaps in the offseason.
Let's highlight some of those names. The caveat here, though, is that there were enough young stars at this event to likely warranted a second list. Stay tuned.
Brooklyn Fuchs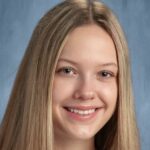 Brooklyn Fuchs 6'1" | MB Lincoln East | 2023 State NE – 6'1 MB – VCN 16 Elite – Class of 2023
Simply put, Fuchs was everywhere last weekend. That's a quality you like to see from a middle blocker. She stuffed balls with ease and was an incredibly efficient scorer in transition. Her effort and quick footwork make her a constant force in the VCN offense. Fuchs impressed me during the high school season, and she has carried that momentum into club.
An enthusiastic crowd for the 16s match between @kcpowervb and @VCNebraska. Brooklyn Fuchs Brooklyn Fuchs 6'1" | MB Lincoln East | 2023 State NE (53) has put in some great contributions for VCN. pic.twitter.com/IKz398vCr1

— Austin Kingsley (@KingsleyATK) January 16, 2021
Ivy Leuck Ivy Leuck 5'8" | S Skutt Catholic | 2023 State NE – 5'8 S/RS – Premier Nebraska 16 Gold – Class of 2023
Leuck is one of the most natural setters you'll see on a club court, especially at her age. It's hard not to notice the way the ball shoots out of her hands with amazing consistency. Leuck swings on the right pin when she's in the front row, too, so she's willing to do anything to help her team succeed. When you add her clutch floor defense in right-back, you undoubtedly have a can't-miss prospect.
Lily Snodgrass – 5'11 MB – Premier Nebraska 16 Gold – Class of 2023
One of Leuck's favorite targets on offense was Snodgrass. It's not hard to understand why. This young middle blocker puts a little extra velocity on the ball when she's attacking off two feet. Having such an offensive juggernaut in front of the setter is a hard thing to stop. Snodgrass will continue to develop into a well-rounded middle blocker who should get plenty of swings in her prep career.
Ashley Mullen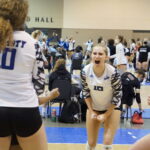 Ashley Mullen 5'10" | S Liberty | 2023 State MO – 5'11 S – Dynasty 16 Black – Class of 2023
Mullen is the kind of setter who drives an offense. Her sets make everything work. She was able to mix tempos with deadly efficiency, and it's scary to think that she will only get better. Mullen's length is another advantage, and she's definitely not a blocking liability on the right pin. Dynasty brought plenty of top-tier talent to the event, and Mullen is included in that group.
Dynasty 16 Black is looking good on Court 7.

Ashley Mullen Ashley Mullen 5'10" | S Liberty | 2023 State MO (16) runs a really nice offense. pic.twitter.com/jCmM6IOxt3

— Austin Kingsley (@KingsleyATK) January 16, 2021
Samantha Laird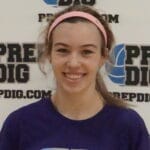 Samantha Laird 6'0" | OH Omaha Westside | 2023 State NE – 6'0 OH – Nebraska Elite 16 Top Gun – Class of 2023
Laird continues to ride a wave of momentum that seemingly began in last year's shortened club season. Her stock has risen significantly since last year. At the MLK Challenge, Laird was a hitter who could reliably take tough swings. She knows how to make the best out of difficult swings, and that often meant terminating when no one was expecting it. Laird is set up for success on a club team that has a lot of great moments ahead of it.
Skyler Pierce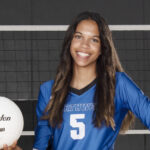 Skyler Pierce 6'1" | OH Olathe Northwest | 2024 State KS – 6'1 OH – Dynasty 15 Black – Class of 2024
Wow. Pierce is a 2024 who is already able to effortlessly rise above 10 feet. That vertical translates into blistering swings from multiple gaps along the net. Her Dynasty 15 Black team brought a level of play to the event that was nothing short of awe-inspiring, and Pierce's talent and effort is a gamechanger. She's also a selfless leader who loves to watch her teammates succeed. That leadership helps make this squad one of the nation's best.
Ella Vogel Ella Vogel 6'1" | MB Central | 2022 State MO – 5'7 L – Colorado Juniors 15 Sherri – Class of 2024
This is my first time writing about a player from Colorado, and I'll always jump at the chance to expand my own horizons. Vogel is a great starting point. It's fun to watch active liberos who are constantly working, and Vogel definitely embodies that. She has quick feet that help her fill in any gaps that her blockers might leave behind. Her first step puts her in great position when playing floor defense. Most of all, it's easy to tell that Vogel is a highly regarded leader of her team.
Mia Tvrdy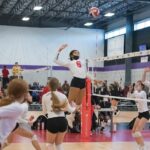 Mia Tvrdy 6'0" | MB Papillion-La Vista | 2024 State NE – 5'10 MB – Premier Nebraska 15 Gold – Class of 2024
Tvrdy brings the kind of effort that coaches notice. She has made significant improvements in the way she reads hitters and covers space along the net. On offense, Tvrdy brings lateral quickness that throws opposing wing blockers off balance. With her sharp mind and her willingness to keep training and evolving, this middle blocker is poised to soar as her prep career progresses.