In the first month of volleyball, there was some top-level competition across several big and small tournaments. From qualifiers to power leagues to single-day competitions, the volleyball season is in full swing. 
Check out these teams to watch this season. They have had early season success yet have incredible potential to continue growing and bringing in wins throughout the 2021 season. 
VC United 16-1
This is a fairly new group that is incredibly strong, but once they click and play as one unit, will be pretty amazing. They placed 13th in the Central Zone Invite to start their season and this is not a team that will settle for that. They are highly competitive and gritty. Molly Littlefield is a speedy libero who is scrappy in coverage and frustrates opposing blockers with her pick-ups. Setter Kylie Schulze is the definition of gritty. She betters every ball she is given and is not afraid to use the middle when she is off the net. She also utilizes all hitters, even in her back row. Lucy Arndt is a beast on the pin. She is dangerous in transition, has the brutal combination of having a high snap and fast swing, and rarely makes unforced errors. Abi Schlueter is a 6 rotation outside who has a nearly unstoppable line shot. Coupled with her explosive approach and huge vertical, she is a dynamic who's a huge asset to this team. This team is DEEP. They have so much talent and really 
Sting 16 Gold
No one can deny that this team is massive. They added Kyla Dunaway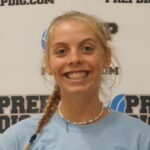 Kyla Dunaway 6'4" | RS Kimberly | 2023 State WI and Karissa Fortune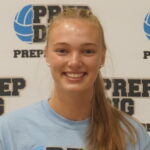 Karissa Fortune 6'2" | OH Appleton North | 2023 State WI to their roster this season bringing their athletes over 6' to four. Put middle hitter Madelin McGath next to Kyla Dunaway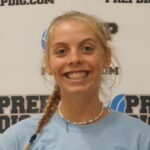 Kyla Dunaway 6'4" | RS Kimberly | 2023 State WI and you have a practically impenetrable block. The pins on this team are all outstanding including Kindl Kilar, Karissa Fortune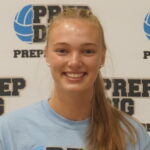 Karissa Fortune 6'2" | OH Appleton North | 2023 State WI , Sylvie Zgonc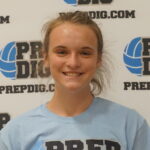 Sylvie Zgonc 6'0" | OH Sussex Hamilton | 2023 State WI , and Lily Wagner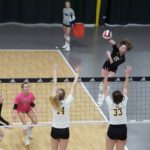 Lily Wagner 5'11" | OH Germantown | 2023 State #101 Nation WI . Setters Zoe Behrendt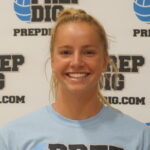 Zoe Behrendt 5'11" | S Whitefish Bay | 2023 State #88 Nation WI and Rachel Rossing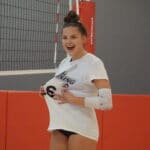 Rachel Rossing 5'7" | S Lake Country Lutheran | 2023 State WI have their pick of powerful hitters to choose from. They both run a fast offense and move their sets around well. This team is pretty new to each other, but once they click, they will be unstoppable. 
Wisconsin Juniors 16-1 
This Wisconsin Juniors team plays well beyond their age. They have a lot of firepower including outside hitter Abby Alan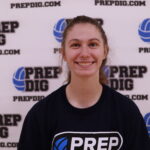 Abby Alan 6'0" | MB Burlington | 2023 State WI who has a fast swing and can power through blocks like it is her job. She also puts up a massive block and is key to the success of her team's defense. Libero Natalie Harris is scrappy and puts up great balls on serve receive. Setter Sydney Selberg moves the ball around well and has great overall touches on the ball. This team has a lot of talent from the back row to their middles. Each athlete on this team plays a huge role in their success. 
FC Elite 16 Navy
While there are some new faces on this team, they already play like a well-oiled machine. Sydney Bartels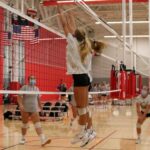 Sydney Bartels 5'11" | MB Freedom | 2023 State WI is an offensive powerhouse who has insane speed across the court. Sydney, in addition to Autumn Flynn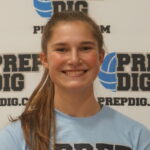 Autumn Flynn 5'11" | MB Luxemburg-Casco | 2023 State WI and Taylor Tetzlaff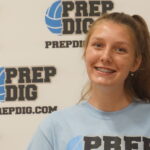 Taylor Tetzlaff 6'0" | OH Kaukauna | 2023 State WI make a pretty dynamic front row. Rachel Koss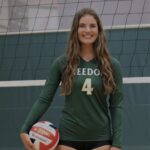 Rachel Koss 5'11" | S Freedom | 2023 State WI and Macy Herman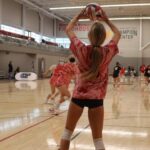 Macy Herman 5'11" | S Kimberly | 2023 State WI are both incredibly talented setters who have their own style. Rachel is very gritty on the court and never lets a ball touch the ground. Macy has finesse on her sets and moves the ball around well. This age group for FC Elite has dominated for years and this year will be no different. 
These 16s teams are set to have very successful seasons. Their first few tournaments were huge successes, I can't even imagine what they will look like toward the middle and end of the season!