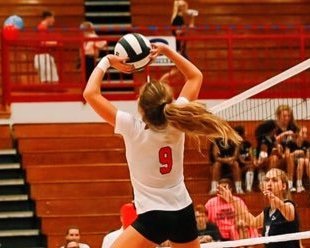 Posted On: 02/1/21 8:30 AM
If I were on social media, which I'm not, I'd want to make #WeGetTo trend. We got to play, we got to ref, we got to watch some exemplary ball being played. As I noted to Chris Fitzgerald over the weekend, I just love the sounds of convention center and open level volleyball. For my time at the Central Zone Invitational at the Indiana Convention Center, I saw the extreme amount of effort and positive attitudes from all involved, from the refs to the players to the coaches, even the tournament staff. There are three Indiana-based teams that I'd like to emphasize here, with the players that made a major impact in their futures.
Academy 17 Elite Tsunami
It was a tall task for the Tsunami going into Saturday's play. But they fought and fought some more, with some epic performances against the toughest for them on day 1, Academy Cleveland 17-1. AVC is big, fast, and tough, and eventually finished third overall in 17 Open. The Tsunami (Academy's 17-1) went toe to toe with them, using scrappiness and sometimes sheer will to take a set and push the bigger Cleveland team hard in set three.  Khori Dryden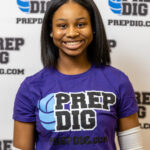 Khori Dryden 5'8" | OH Pike | 2023 State IN ('23, 5-9, OH) opened my eyes the most on this team, as her high-flying and fearless attitude easily led her squad in kills and spectacular athleticism. She'll make some college coach happy in 2023.  Savanna Rogers Savanna Rogers 5'7" | S Carmel | 2022 State IN ('22, 5-8, S) was a do-everything leader, setting out of the back and attacking from the front. Without her, I'm not sure this team gels as well as it did so early in the season. Another nice addition to this roster is hard-hitting  Avery Holubar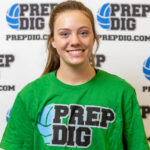 Avery Holubar 5'10" | OH Center Grove | 2022 State IN ('22, 5-10, OH), who has improved significantly since I saw her last in mid September. These ladies should not hang their heads in an 0-3 day 1 result; they hung with the best of them on Saturday.
Circle City 17 Black (17-2)
Yet another unexpected surprise from the tournament was this roster, and making the round of 16 in Gold of 17 Open should be considered a HUGE accomplishment for these girls. They also hung with Legacy's 17-1 for all of set 1 and most of set 2 before succumbing to their size and power. Finishing tied for 9th, this squad was led by  Reagan Kane Reagan Kane 5'9" | S Columbus North | 2022 State IN ('22, 5-9, S), who kept Legacy guessing and distributed the offense well against a bigger roster. Even on the out-of-system balls, Reagan found ways to not only dish hittable balls, but balls that created gaps in Legacy's massive block. Her primary attacker was  Corrina Porch-Maxey Corrina Porch-Maxey 5'9" | OH Ben Davis | 2022 State IN ('22, 5-10, OH), a high-flying athlete that went toe to toe with the best and biggest Legacy had. Corrina comes from a non-traditional power in high school, and for her to battle with future Division I volleyball players was an eye-opener for this author.
Circle City 17 Purple (17-1)
I have to end this article on the champions of 17 Open. In the semifinal against KIVA 17 Red (17-1), the "mafia" made the girls from Louisville look ordinary, and kept hammering away in a 25-17, 25-14 win. The last time I saw this team was two weeks ago in the Open Shootout at Circle's facility in Plainfield. They were good, but not THIS good. The development and connection by  Grace Reynolds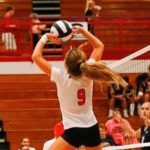 Grace Reynolds 5'9" | S Martinsville | 2022 State #167 Nation IN ('22, 5-9, S) has been meteoric, and even her predictable sets were exceptionally placed for termination. When seeing  Chloe Chicoine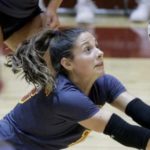 Chloe Chicoine 5'9" | OH McCutcheon | 2023 State IN ('23, 5-9, OH) physically lead this squad a few weeks ago, I had questioned if her ball control would be able to improve. Not only did it improve, KIVA stopped serving her. Chloe also took it upon herself to take some second contacts when Grace played the first ball. Physical leadership is great when you pound the ball, which Chloe does. It's a different level of awesome when that same player does the little things to manufacture easy victories in the semifinal of a 17 Open title run.