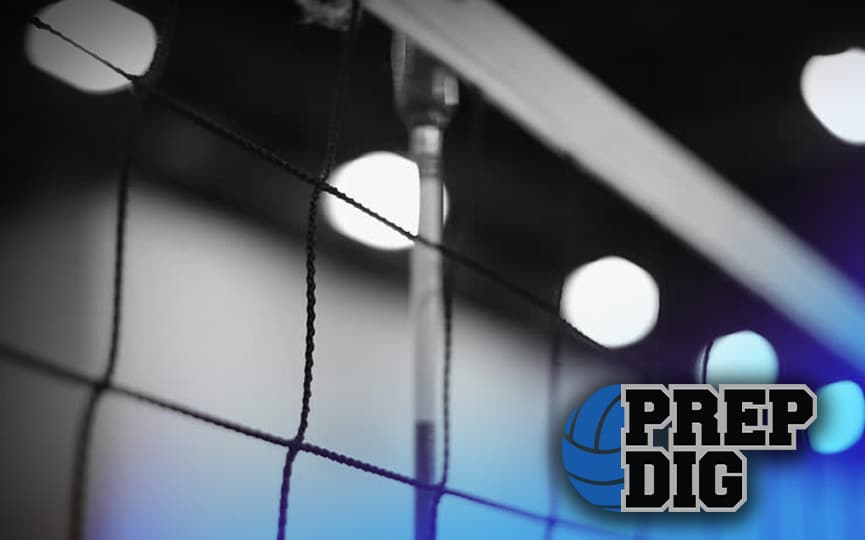 Posted On: 02/15/21 12:54 PM
President's Day weekend is always a big time for club tournaments and showcases. This weekend, the Garden State Championship Series continued out of PowerZone Volleyball in Denville for some fierce competition. There were plenty of standouts in this Sunday's 16U division. Here were some of my favorites from the class of 2023:
Claudia Cosme, OH, OCVBC 16s, Toms River East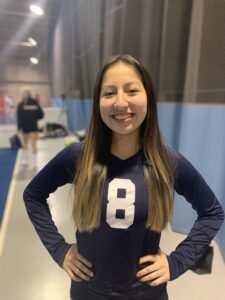 Outside hitter for OCVBC 16s Claudia Cosme wreaked havoc on the courts this weekend. This sophomore at Toms River East has an incredible swing, plays tough back row, and has a lot of versatility. She is already an impressive athlete and still has three more high school seasons and two more club seasons to shine.
Nashaly Aimarino, OH, OCVBC 16s, Toms River South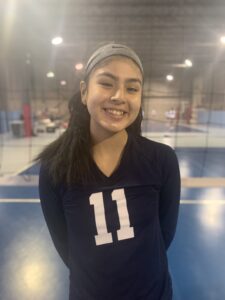 Playing opposite of Cosme is Nashaly Aimarino of Toms River South. This outside plays a similar game as Cosme; she swings hard and smart, passes well, and has a nasty serve. With the two of them together on OCVBC 16s, they don't let their opponents catch a break.
Molly Quigley-Sanborn, S, OCVBC 16s, Pinelands Regional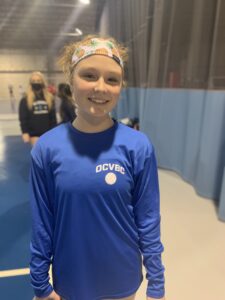 Setter Molly Quigley-Sanborn of Pinelands Regional plays way beyond what we expect for her age. She takes any ball she can with her hands and still manages to deliver a crisp set to her hitters. She controls the offense well but also has the pulse on who's hot and who needs what. Quigley-Sanborn is a cool-headed leader of the 16s squad for sure.
Maxine Erlanger, 5'11 MB, OCVBC 16s, Wall High School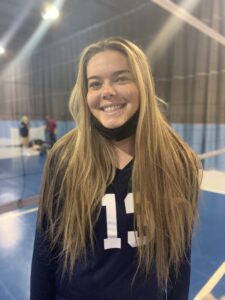 Sealing the deal on their offense is middle blocker Maxine Erlanger of Wall High School. This 5'11 powerhouse is just what the team needs to balance out their offense. With her quick approach and snap, she gets by any block she sees. She puts up a nasty block of her own as well. 
Riley Mahan, RS, OCVBC 15s, Lacey Township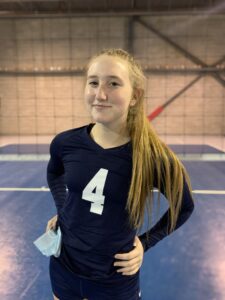 Mahan is an athletic passing and hitting stud who can rely on Toscano's accurate and accountable setting to put her over the top. She's a disciplined blocker and a reliable hitter for the squad. As a young sophomore, her experience as a high school athlete definitely shows as she is a leader on this 15s team.
Grace Toscano, S, OCVBC 15s, St. Rose High School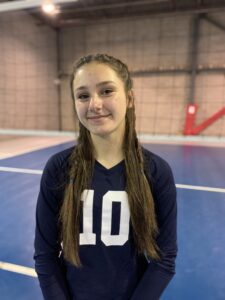 Also in the class of 2023 but young enough to play for the 15s team is setter Grace Toscano of St. Rose High School. She also benefits from having a high school season under her belt. Especially as a setter, it's important for players to have her level of tenacity, accountability, and of course athleticism. Her prowess controlling the offense plus her killer serve put her on our list to watch for this upcoming season.
Elizabeth (Liza) Kelley, OH, Allegro 16 National Red, Chatham High School
Liza Kelley, standing at 5'9, is a tricky and athletic outside hitter at Chatham High School. She delivers a solid line shot, cross swing, cut, and even the occasional tip to keep the defense guessing. With her impressive vertical, the court is her playground.
Brynn Atkins, MB, 5'11, Allegro 16 National Red, Morristown High School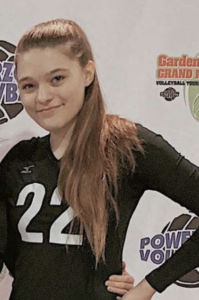 Also on this squad is 5'11 middle blocker Brynn Atkins. The Atkins family has four ridiculously good volleyball athletes all at Morristown High School, but where Brynn stands out is her height. Effortlessly, she stuff blocks from the middle. She puts up such a good roof, you'd think she works in construction. Atkins also often plays all six rotations because her hunger for the ball and skillful passing are hard to ignore.
Jaimee Keys, OH, Digs 16 National, Montclair High School
Keys is an absolutely lethal outside hitter for Digs 16 National. She recently joined the club and has certainly found her home here. With a mix of line shots, cross swings, and tools off the block, she was unbeatable this weekend. Factor in her defense and serving and you've got one solid all-around player.
Cameron Quirk, S, Digs 16 National, Ridgewood High School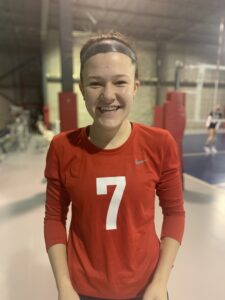 Nothing gets a team fired up like a setter like Cameron Quirk. This athlete is a highly-conditioned, high-performing athlete and it shows. She was sliding to the ball on her knees and still feeding the hitters. She had a great weekend and I bet we haven't even seen her best yet.
Briana Kirkland, MB, Digs 16 National, Lodi Immaculate High School

Not every middle has the chance to serve for a full tournament but with Kirkland at the service line, it's clear she can hold her own. She racked up major points for Digs 16s this weekend just as a server. Once she was back up front she was blasting through and around triple blocks like it was nothing. She is one we will need to keep an eye on this season.
Alexa Grigaliunas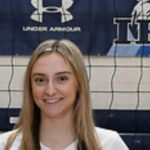 Alexa Grigaliunas DS/L Immaculate Heart | 2023 State NJ , L, Digs 16 National, Immaculate Heart Academy
If this name sounds familiar, it's because you've read all about her older sister Gianna Grigaliunas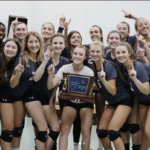 Gianna Grigaliunas 5'7" | DS/L Immaculate Heart | 2021 State NJ from Immaculate Heart Academy. Gianna was the second-option outside who certainly held her own, but it was her defense that carried the team through to the state championship. There are even whispers that she will take over as the Libero next season. The only thing is, her kid sister Alexa is shockingly good in the opposite-colored jersey. She moves well, serves her face off, and can read her opponents like a book. It will be interesting to see which one of these sisters locks in the coveted libero spot this season.
Emma Evancho, MB, Digs 16 National, River Dell High School
Evancho made it difficult to run an effective offense this weekend. She's a strong blocker and moves quickly to the pins. That was a brick wall that not many teams could overcome at this tournament. I imagine she will only continue shutting down her opponents into the high school season.
Alicia Idiculla, OH, Digs 16 National, River Dell High School
Joining her on the court during high school season is outside hitter Alicia Idiculla. This outside was one of the few freshmen on Varsity this year. She had a fair start with 40 kills and 35 digs, but clearly, she's grown. in her time with Digs 16s. She has turned into a key force for the club and will be an even more valuable asset to her high school program.
Grace Coughlin, OH Digs 16 National, Immaculate Heart Academy
Joining her older sister Olivia Coughlin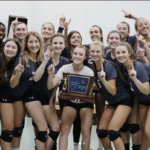 Olivia Coughlin 5'10" | S Immaculate Heart | 2021 State NJ this season at IHA is outside hitter Grace Coughlin. There is space in the roster for an outside hitter to make a splash in the program with Elizabeth Patterson gone and  Gianna Grigaliunas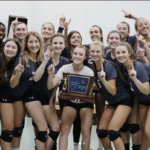 Gianna Grigaliunas 5'7" | DS/L Immaculate Heart | 2021 State NJ moving to libero/DS, and Coughlin is a great option to take that role on.