Posted On: 02/22/21 10:23 PM
Prep Dig Kentucky is turning the Club Team Spotlight on Union Under Armour 16-1. 
A look at the Union Under Armour 16-1 roster follows.
Kiki Brown is a 5-7 sophomore defensive specialist from Silver Creek High School. Brown digs and pursues well and has shown the ability to hit from the back row. 
Meredith Brown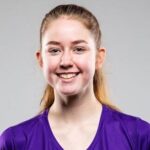 Meredith Brown MB Mercy | 2023 State KY is a 6-4 sophomore middle blocker from Mercy Academy. With her size and skill, Brown excels along the middle of the net. 
Cali Cummings is a six-foot sophomore middle blocker/outside hitter from Seymour High School. Productive, Cummings blocks consistently and is a reliable hitter from the left side. 
Libby Dippold is a 5-11 sophomore middle blocker from Columbus East High School. Dippold is agile and uses quick attacks on offense regularly. 
Maddie Hagan is a six foot sophomore middle blocker/opposite from Assumption High School. Hagan is a middle blocker who can also hit from the right side.
Caroline Hilbrich is a 5-10 sophomore outside hitter/defensive specialist from Floyd Central High School (Ind.). Versatile, Hilbrich has solid defensive and offensive skills.
Alex Kraft is a 5-4 sophomore defensive specialist/libero from Providence High School. Kraft possesses quality passing and defensive skills. 
Julia McNeeley is a