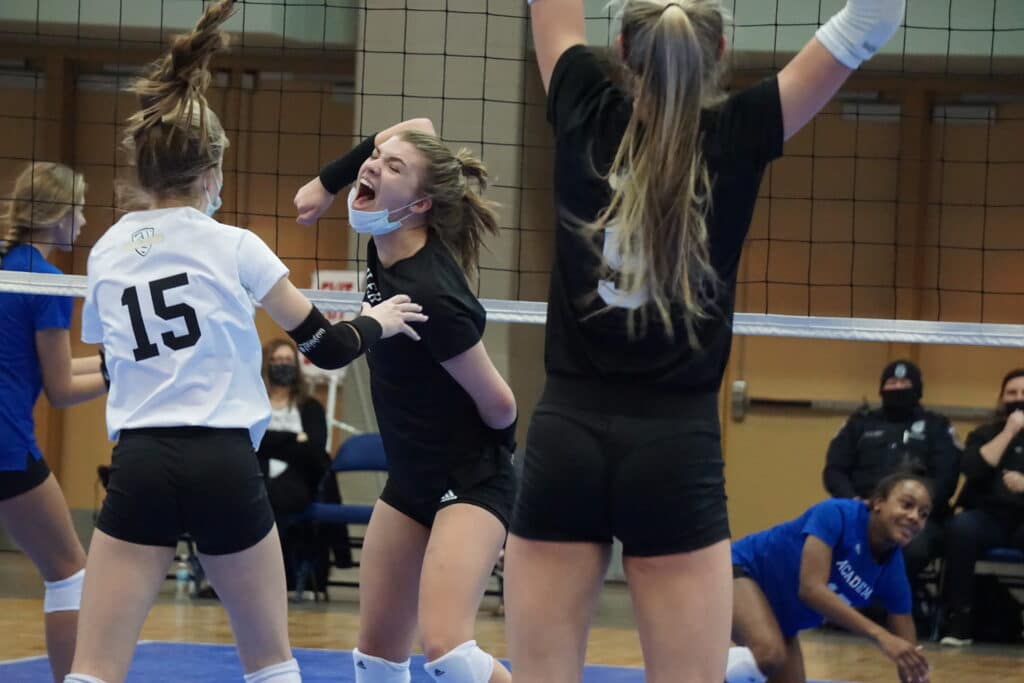 Posted On: 02/1/21 1:23 PM
AES and BallerTV have now become frequently visited sites on your browser whether its your laptop or phone.  It feels good to be in the loop of club volleyball once again.  For many people involved at Central Zone there were eyes in Indy, the Northern Lights Qualifier in Omaha, or the OVR 18s Qualifier in Columbus.  The best volleyball is happening in the Midwest.  However, being at the event (in-person) there are different parts that you tend to pick up on that you can't always see through AES or on BallerTV.  Here are just a few takes that I was able to pick up on over a great weekend where whistles never sounded so great! 
The Event Execution 
What will tournaments look like in this Covid-Era of volleyball.  To mask or not to mask?  What's the spectator policy?  What are the waves going to be like?  There are so many logistics we never thought of when it comes to events where operators now have to discuss in order to make sure the event is safe.  For Capitol Sports and Circle City, this was an absolutely homerun!  Six to 10 courts in each hall, lanes on where to walk, electronic tickets, so many different protocols in order to make this happen.  Athletes were able to play high-level volleyball where for some, they can't do that in their own state or county.  For events to happen this year, protocols will be put in place, it will be different, but at the end of the day, these athletes get to play the game. 
@BoilerJuniorsVB hold off Academy 27-25 to win the match in set two – great volleyball on both sides pic.twitter.com/L6d6mgTscM

— Chris Fitzgerald (@PrepDigChris) January 31, 2021
15s – Size Vs. Speed
The jump from 14s to 15s I always feel is HUGE.  The game is faster, athletes are starting to come into their own when it comes to their position and where they can potentially make a bigger impact.  Only fitting that Boiler Juniors 15 Gold took on A5 out of the Atlanta area.  Boiler Junors have such a dynamic offense with plenty of speed and tempo, but across the net A5 has seven athletes 6'0 or taller.  MK Patten is 6'5 while Mia Hood is 6'6.  A5 survived a three set thriller to Tri State, going to three sets, winning 15-12 in set three, but their size was just a bit too much for the scrappy Boiler Juniors squad who plays with so much fire and intensity.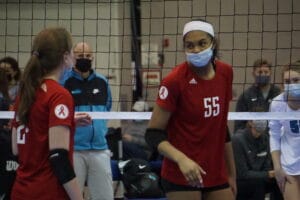 The Depth of 16s
The 16 Open Field was deep, really deep with teams who are going to make a run for a USAV 16 Open bid as well as compete for AAU 16 Open National Championships.  Legacy 16-1 Adidas took the title and have one of the most exciting players you will find in  Harper Murray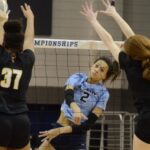 Harper Murray 6'2" | OH Skyline | 2023 State MI who does it from every position.  However, they did drop a set to the Academy 16 Yeti and Milwaukee Sting 16 Gold teams.  KiVA has the size and physicality at the net that is going to be really tough to compete with.  In the middle, they have Nya Bunton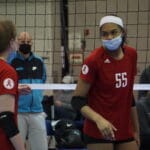 Nya Bunton MB DuPont Manual | 2023 State KY at 6'5 and Gabrielle Gerry Gabrielle Gerry MB Assumption | 2023 State KY at 6'5 as well with an athletic pin in Sydney Helmers Sydney Helmers OH Assumption | 2023 State KY at 6'4. They dropped a tough semifinal match to A5, who will be one of the top teams in the nation.  
This is also the first time I've watched Chloe Chicoine Chloe Chicoine 5'9" | OH McCutcheon | 2023 State IN live. Her highlights are amazing but seeing her fly on the pin live is something. Her intangibles are 📈📈📈 @ccvbcrecruiting @circlecityvbc pic.twitter.com/ZkrZmDcyAc

— Chris Fitzgerald (@PrepDigChris) January 31, 2021
The In-Person Tangibles 
I am HUGE on intangibles.  What you can't measure on a stat sheet or the overall value of what someone brings to the court or even the feel of momentum.  I spent time walking between the 15 Gold Quarterfinals and you could feel a sense of urgency between plenty of clubs.  The Academy 15E Venom vs. Boiler Juniors 15 Gold match had a lot of energy. These teams are very familiar with each other with Boilers winning 27-25 and 27-25.  On Baller TV, I wouldn't see how much athletes like Alaleh Tolliver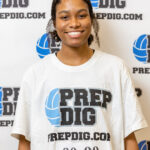 Alaleh Tolliver 5'10" | OH North Central | 2024 State IN communicates with her teammates, constantly talking, engaging with her teammates every play and calling out what is going on the other side of the net.  Or for Boilers who just feed off the energy from each other.  Another player I couldn't help but be drawn to their intangibles was Chloe Chicoine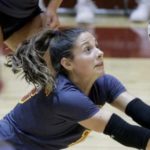 Chloe Chicoine 5'9" | OH McCutcheon | 2023 State IN from Circle City 17 Purple.  Yes, she is one of the best players in the country in the Class of 2023, but she is constantly moving, she smiles, she celebrates for her teammates, she does those little things that takes her team from really good to REALLY great.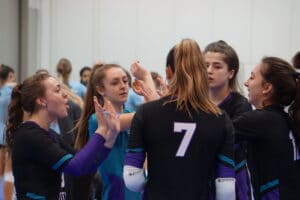 The Standard and Targets Are Set 
Early wins are great, the teams who have played together have an advantage in tournaments like this in January.  Some teams that will show promise are ones who may be new to each other and just need some time to develop.  Legacy 17-1 Adidas is going to be really dangerous once they get more reps with two future Big Ten middles in Serena Nyambio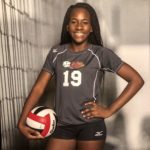 Serena Nyambio 6'2" | MB Country Day | 2022 State MI (Michigan) and Cari Bohm Cari Bohm 6'4" | MB Ann Arbor Skyline | 2022 State MI (Illinois).  Milwaukee Sting 16 Gold showed they have a deep lineup of attackers and balance at every position that will be a tough out in a big tournament.  For the champions, A5 15-Bob, Legacy 16-1 Adidas, Circle City 17 Purple, and Union 18-1 – the target is officially on their back.  They will be top seeds heading into future tournaments.  Presidents Day is two weeks away with another big weekend of tournaments and Qualifers are officially next month.  Let the games….continue!