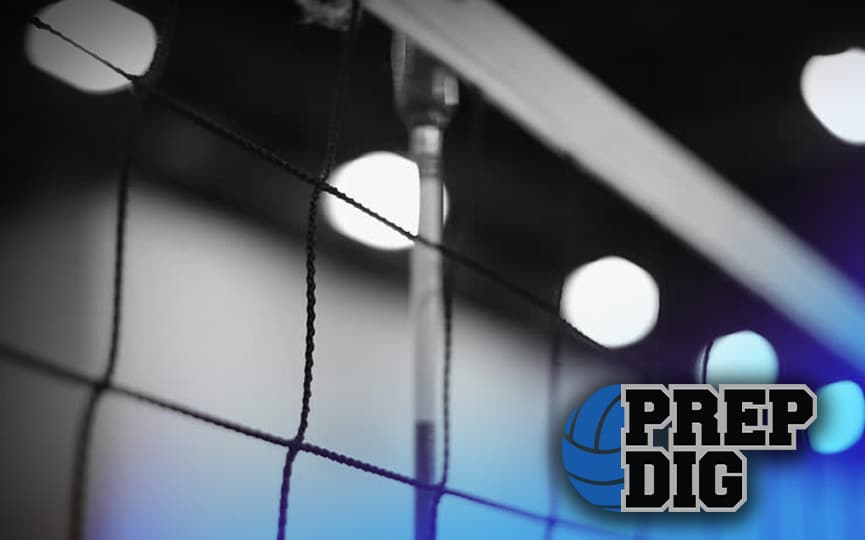 Posted On: 02/26/21 11:47 AM
850 Elite 18 Blue came out strong at the Gasparilla Kickoff Classic and placed first overall in the 18's open division. Several players stood out on this team and collectively they made it possible for the team to go undefeated for the long three-day weekend. 
Briella Kohler (5'10"/ OH/ Class of '21) is the captain of the team and uses her leadership and natural talent on the court to find success for her team. As an all-around player, Briella is both an excellent defender and attacker. She moves quickly and efficiently to the ball whether she is lining up a shot down the line or taking a hard-driven ball in the back row. 
In the front row, the middles were the stars on this team and made big impacts every time either of them rotated to the net. Kumara Flanagain (6'1"/ OH, MH/ Class of '23) is an exceptional middle blocker and hitter, capable of hitting amazing shots from anywhere on the net. Caroline Peaden (6'2"/ MH, RS /Class of '22) is the other main middle blocker and hitter on the team. Although her attacks are just as powerful as other middles, she excels in her smart sense on the court. When she is on the net, she uses her ability to read the court and adjust to the ball to make every play work in her favor.
Rounding out the team is libero Morgan Childress (5'5"/ L / Class of '21), who has definitely earned her title as defensive coordinator. She calls the shots, quite literally, and runs the back row with her leadership, constant movement, and fantastic coverage. Morgan has some effect on every play whether she touches the ball or not. 
Miami Volleyball Academy 18 Freideman made a big splash in the 18's open division at the Gasparilla Kickoff by placing third in the gold bracket. One of the standout players from this team was Paola Brandsma (5'10" / MH, Opp / Class of '21). Paola is one of the middle hitters on the MVA 18 Freideman team. Paola's strength comes in her excellent blocking abilities. Between her high jumps to press over the net, her speed to the outside pins, and excellent timing, Paola sets up the defense for success.