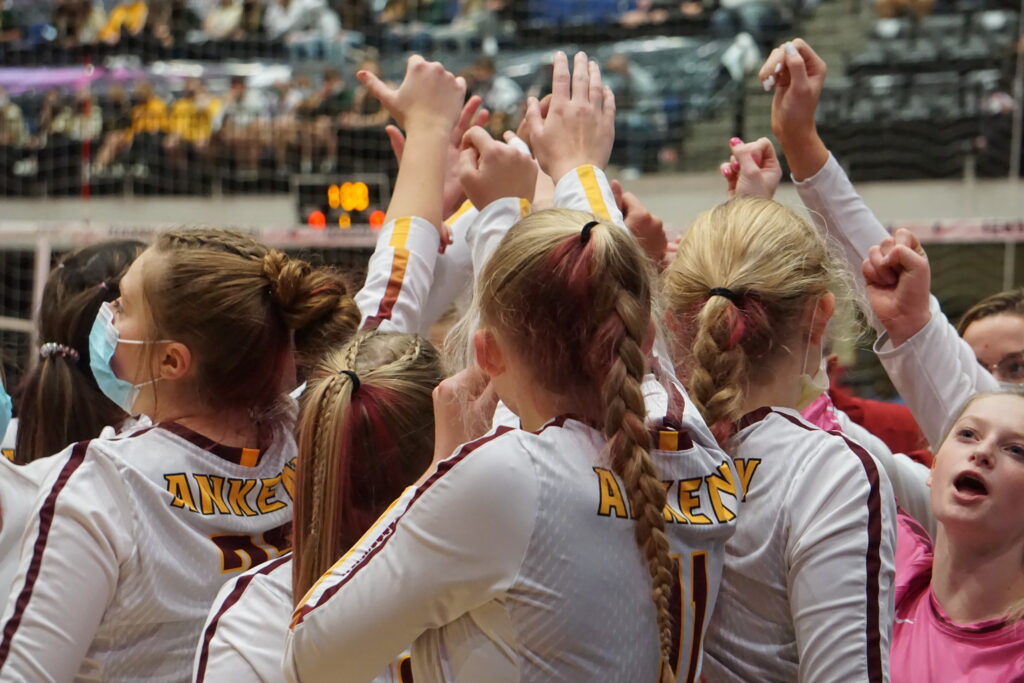 Posted On: 02/15/21 2:26 PM
The Class of 2021 have their final rankings update from their high school and club careers.  For many of these athletes there have been state titles, recruiting during a global pandemic, endless matches in various high school gyms, and convention center tournaments, and for most their post about there they will be attending.   However, there are still athletes left on the board who would be a great fit at the next level.  If you have an updated commit please email info@prepdig.com so we can get our list up to date.  There will also be athletes who will hang up the shoes and call it a career.  We're getting to that time where some have made their college decisions where there will always be a place for them at the intramural and rec leagues in their future.  
Here are some updates on commits as well as best available in the Class of 2021.  Qualifier season is in full swing for the 18s and Iowa Regionals is just under a month away.  Plenty of volleyball to be played. 
Commits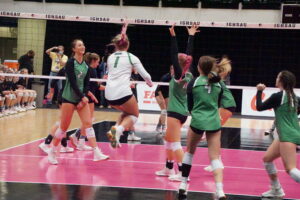 Danielle Johnson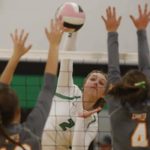 Danielle Johnson 6'0" | OH Osage | 2021 State IA - Osage - CIA  Committed to Northern Iowa Paige Kisley Paige Kisley OH Osage | 2021 State IA - Osage - CIA  Committed to Northern Iowa (Track) Johnson and Kisley have been high on the list of available athletes from the Class of 2021 and after claiming a state title for Osage in Class 3A, this duo was soon to commit soon after claiming their hardware.  Johnson was captain of the Class 3A All-Tournament team and is also her school's career leading scorer in basketball.  She will look to return Osage to the state basketball tournament after a runner-up finish in Class 2A in 2020.  Kisley was one of the top outside hitters in the state, but also one of the top hurdlers.  With no track season in 2020, Kisley will be looking to cap off her high school career with more titles to claim.  They will both head to UNI, with Johnson playing volleyball and Kisley hitting the track.  Nessa Johnson Nessa Johnson S Gilbert | 2021 State IA - Gilbert - Club Ignit Select Committed to Missouri Western  Johnson is another multisport athlete for Gilbert where she playing in the state basketball and volleyball tournament in 2020.  A setter/right side combo, Johnson will head to Missouri Western, a Division 2 school in St. Joseph, MO (60 miles North of KC).  She is looking for a repeat trip to the state basketball tournament and is playing club at Club Ignit Select for 18 Blue who has some Class of 2021 prospects still available and would be a solid pick up at the next leve.  Trinity Zika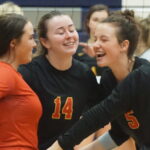 Trinity Zika 5'4" | DS/L Marion | 2021 State IA - Marion - Adrenaline Committed to Iowa Western  Zika has risen to be one of the top liberos in the Class of 2021.  A back to back All State pick for Marion, Zika is solid and consistent from the backrow with the first contact.  She will take her game to Council Bluffs and play for Iowa Western Community College, one of the top D1 JUCO programs in the country.   The Mount Vernon Senior Class  Mount Vernon has had quite a run the past few years which has included multiple trips to the state tournament, a state runner-up, and state title finish.  This group has been part of many victories, continuing the strong Mustang tradition.  Lauren Schrock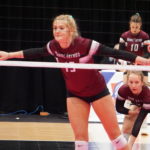 Lauren Schrock 6'2" | OH Mount Vernon | 2021 State IA - Central Michigan  Sydney Dennis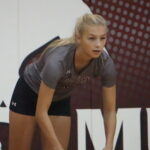 Sydney Dennis 5'5" | DS/L Mount Vernon | 2021 State IA - Iowa Madison Cranston Madison Cranston OH Mount Vernon | 2021 State IA - Coe  Camryn Ellyson Camryn Ellyson MB Mount Vernon | 2021 State IA - Wartburg  Natalie Welch Natalie Welch 6'0" | RS Mount Vernon | 2021 State IA - Southwest Minnesota State Defenders in the backrow Jorie Randall Jorie Randall 5'7" | DS/L Mount Vernon | 2021 State IA and Dani Pitts Dani Pitts MB Mount Vernon | 2021 State IA are still solid athletes who are uncommitted from the Class of 2021.  Uncommitted Seniors Still Playing Club  Nessa Johnson Nessa Johnson S Gilbert | 2021 State IA to Thea Rotto Thea Rotto OH Gilbert | 2021 State IA working all day! pic.twitter.com/cXQ1lwZiZO — Chris Fitzgerald (@PrepDigChris) November 2, 2020 Thea Rotto Thea Rotto OH Gilbert | 2021 State IA - Gilbert - Iowa Power Plex  Rotto is another top all around athlete from Central Iowa.  She is a key member of the Gilbert basketball team with Nessa Johnson Nessa Johnson S Gilbert | 2021 State IA , she was also the top scorer for Gilbert this past volleyball season from the outside in their run to the final four.  Rotto is someone who is extremely athletic and has a major upside to her game.  She is one of the top uncommitted Seniors and would be a huge addition to a college program next year.  Mckenna Scheib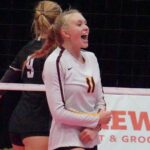 Mckenna Scheib MB Ankeny | 2021 State IA - Ankeny - Six Pack (Title Photo) Scheib will be a major get for plenty of college programs.  She won a state title with Ankeny this past fall and has the versatility to play in the middle or the right side. Long, athletic, and strong she has the athleticism and physicality to do a lot of different things at the next level.  She is currently playing for Six Pack 18-1 and will have a spring full of events where she will be key to their success.  Emerson Thelen Emerson Thelen OH Dowling | 2021 State IA - Dowling - Club Ignit Select Thelen has been a go to outside hitter for Club Ignit Select and their group of 18s the past couple years as well as a standout for Dowling where she earned Class 5A All Tournament Team honors.  A six rotation outside who can score points and knows how to compete at a high level.  Izzy Kronenberg - Dowling - Iowa Power Plex Kronenberg had a big fall for Dowling Catholic, playing on the other pin away from Thelen. An athletic right side, with a big left handed swing is really what sets her apart.  She is a strong block and a tough swing to get a clean dig from and can really add that extra dynamic to a team at the next level. What's next in 2021 for @PrepDig Tournaments?? Check out our full tournament lineup below! Registration and info on AES (search Prep Dig) ⤵️https://t.co/Rb6kKlxfGE pic.twitter.com/cicrES5Bzl — Prep Dig Events (@PrepDigEvents) February 3, 2021